Apple AirPlay 2 is one of the most utilized features on devices, such as iPhone, iPad, Mac, and Apple TV. With AirPlay, you can mirror the media files from your phone or desktop to Smart TV. Apart from Smart TV, you can AirPlay to streaming devices and speakers as well. AirPlay 2 is an upgrade to its previous version, it allows you to experience multi-room audio and stereo pairing as well. Having a stable internet connection gives you better audio quality when you AirPlay music or video. To know more about AirPlay 2 and its uses, go through the brief guide.
AirPlay 2 vs AirPlay
Apple announced AirPlay 2 in 2017 to serve as a successor to AirPlay, previously known as AirTunes, which came into the market in 2010. However, the process for AirPlay 2 is the same as AirPlay. Here are some key features that you should know about AirPlay 2.
AirPlay 2 paves the way for you to enjoy multi-room audio, the biggest upgrade to AirPlay. As a result, you can listen to a song on multiple speakers simultaneously and have a blasting environment with the choice to select which compatible speakers you want to hear it in. You can also play different songs in different rooms at the same time by selecting the speakers you want. However, this is only applicable to Apple Music subscribers.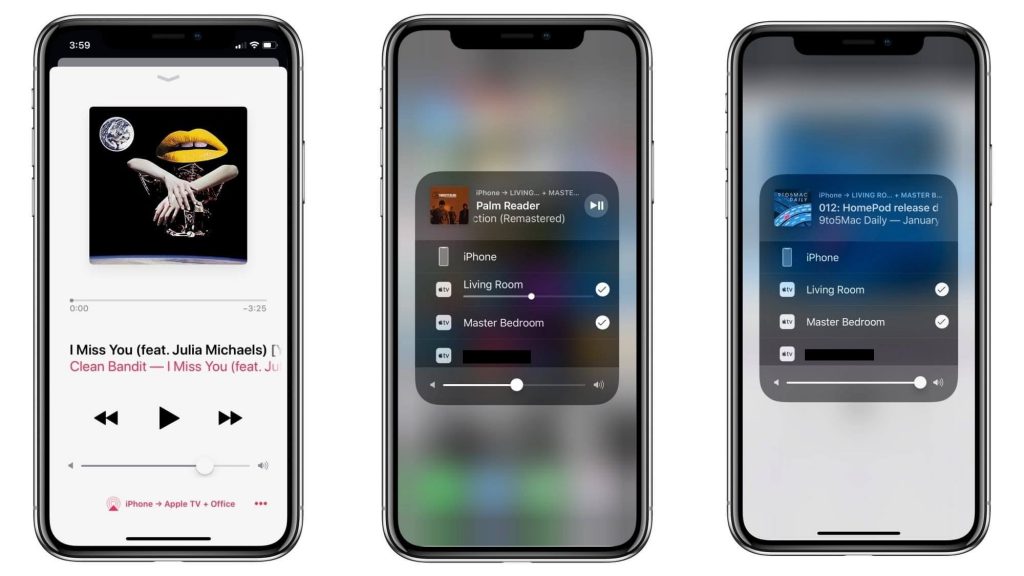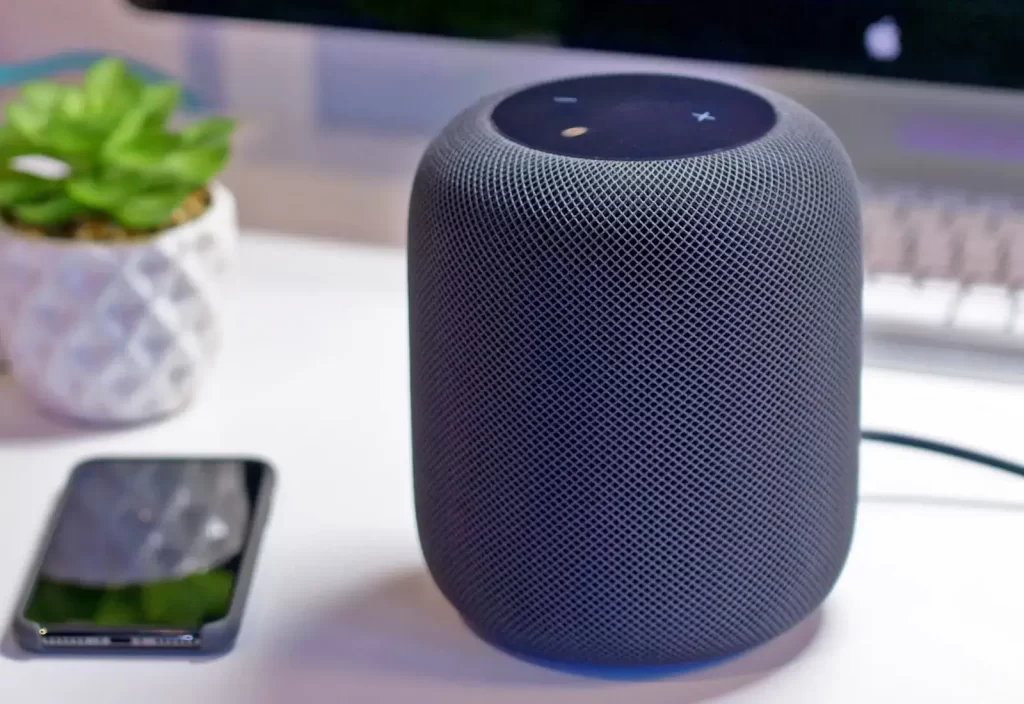 With the help of AirPlay 2, you can control the content you are streaming (irrespective of the form). For easy control, you can use Siri voice assistant, Control Center, the Home view, the Music app, and more.
It also permits multi-device control by allowing you to control the streaming through different Apple devices; if you are playing a song through your iPhone, you can control the playback of the song through your iPad.
While playing music, you can also receive phone calls without interruption on your iPhone.
With the help of AirPlay 2, several songs can be added to the same playlist by different users on Apple Music. It also allows you to individually control each of your connected speakers by adding Speaker Control to the Home app.
It allows you to play the songs in rooms that you want right from the place where you are (within your home), and it further enables people to play music not only from the Apple Music app but also from other third-party apps.
AirPlay 2 Compatible Devices
As we know, AirPlay was introduced for devices that are in the Apple ecosystem. But, in recent times, many Smart TVs and speakers are designed to have AirPlay compatibility.
Apple Devices
| Device | Model |
| --- | --- |
| iPhone | All the models from the iPhone 5s and above are AirPlay compatible. |
| iPad | Models that were released after 2017, including Air, Pro, Mini 2, and above. |
| iPod Touch | Models from 2015 and newer (6th Generation) |
| Macbook | After the 2009 models, Mini/Air/Pro (2010 and later) |
AirPlay 2 Compatible Smart TV
Here is a complete list of AirPlay-enabled Smart TVs as of 2023.
Brand
Model
LG
2018-2020 OLED, NanoCell 9 & 8 series, UHD TV – UM, UN series, UHD-UK 7, UK 62
Roku
Express, Express+, Premiere, Streaming Stick, Ultra, Ultra LT, Roku 3
Sony
A9G sERIES, Z9G Series, X850G Series, X950G Series
Samsung
4 Series, 5 Series, 6 Series, 7 Series, 8 Series, OLED Series (2018-2020)
TCL Roku TV
4-Series, 5-Series, 6-Series, and 8-Series
Vizio
D-Series (2018, 2019), P-Series (2016-2018), P-Series Quantum (2018-2020), Quantum X (2019, 2020)
E-Series (2016 UHD models, 2017 and 2018), V-Series (2019, 2020)
M-Series (2016-2018), M-Series Quantum (2019, 2020)
AirPlay 2 Compatible Speakers
The following are the AirPlay-2 compatible speakers available in the market right now.
| Brand | Model |
| --- | --- |
| Apple | HomePod 2, HomePod Mini |
| Bang & Olufsen | BeoPlay M3, BeoPlay M5, Beosound Level, Beosound Emerge, Beosound Shape, BeoVision Eclipse, Beosound Stage, Beosound Balance, Beosound Edge, Beosound 35, Beosound Essence MK2, Beosound 1 (1&2 Gen), Beosound 2 (1&2 Gen), Beoplay A9 |
| Belkin | Soundform Connect |
| Bluesound | Node (2021), Powernode (2021), 2i Series |
| Bose | Portable Smart Speaker, Home Smart 300, Home Smart 500, Lifestyle 650, Soundbar 500, Soundbar 700, SoundTouch 300. |
| Bowers & Wilkins | Formation Wedge, Formation Duo, Formation Bar, Zeppelin |
| Denon | AVR-X3500H, AVR-X4500H, AVR-X6500H, AVR-S740H |
| Devialet | Phantom |
| JBL | Bar 5.0 Multibeam |
| KEF | LSX, LSX II, LS50 Wireless II, LS60 Wireless |
| Libratone | Zipp, Zipp Mini |
| Marantz | AV7705, NA6006, NR1x09 Series, SRx013 series |
| Naim | Mu-so, Mu-so 2, Mu-so QB, ND SERIES, Uniti Atom, Uniti Star, Uniti Nova, |
| Roku | Smart Soundbar, Streambar |
| Sonos | Amp, Arc, One, One SL, Play:5 (2nd Gen), Five Roam, Playbase, Beam, Beam (Gen 2), Era 100, Era 300, IKEA Symfonisk Bookshelf Speaker, IKEA Symfonisk Lamp Speaker |
| Yamaha | MusicCast 20, MusicCast 50, MusicCast Bar 400 |
How to Use AirPlay 2 Between Devices
To begin with, you must have devices that are AirPlay 2 compatible, and the working procedure for using it is the same as AirPlay.
While streaming content from compatible apps, you'll find the AirPlay icon right on the screen, and clicking on it will display the list of devices available for streaming, and you can select the device as you wish. However, in the case of audio, you can choose multiple speakers from the list.
If you are using it for the first time, you must enter the AirPlay code on your iPhone/iPad/Mac, displayed on the TV screen. The AirPlay code isn't applicable to speakers.
If you want to mirror your screen, go to Control Center and select the Screen Mirroring option, followed by choosing the device that you wish to AirPlay.
However, ensure to turn off the AirPlay on your iPhone or Mac once you are done using it.
How to Stereo Pair on HomePods
To Stereo Pair, your HomePods must run on iOS 11.4 or later.
[1]. Go to the Home app on your iPhone and choose the HomePod you want to pair.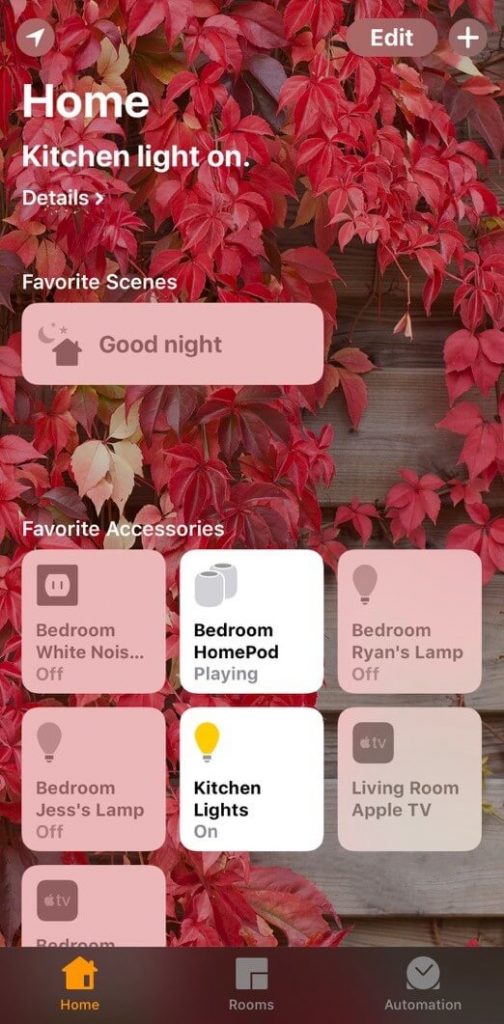 [2]. Click Details → Create Stereo Pair, which will take you to the next process.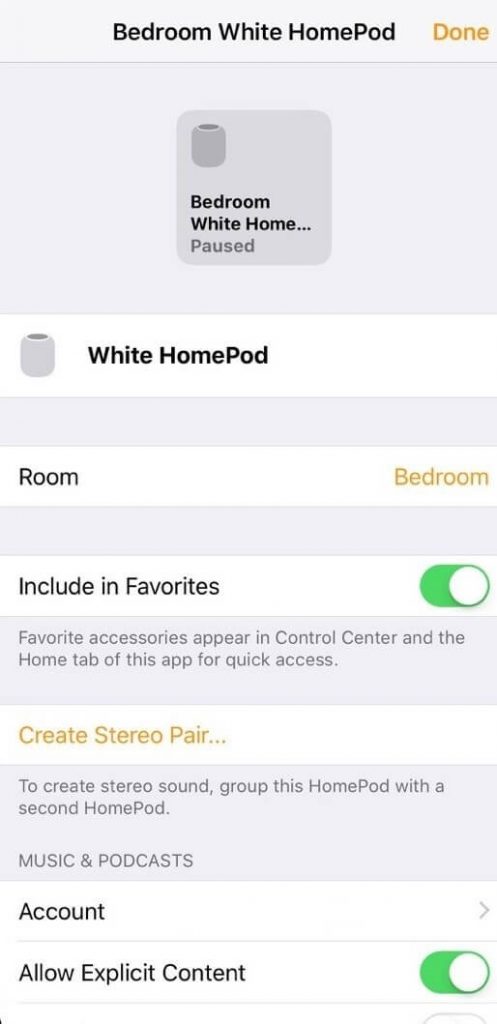 [3]. You'll be asked to select a HomePod to pair with. So you must select one from the list of available devices.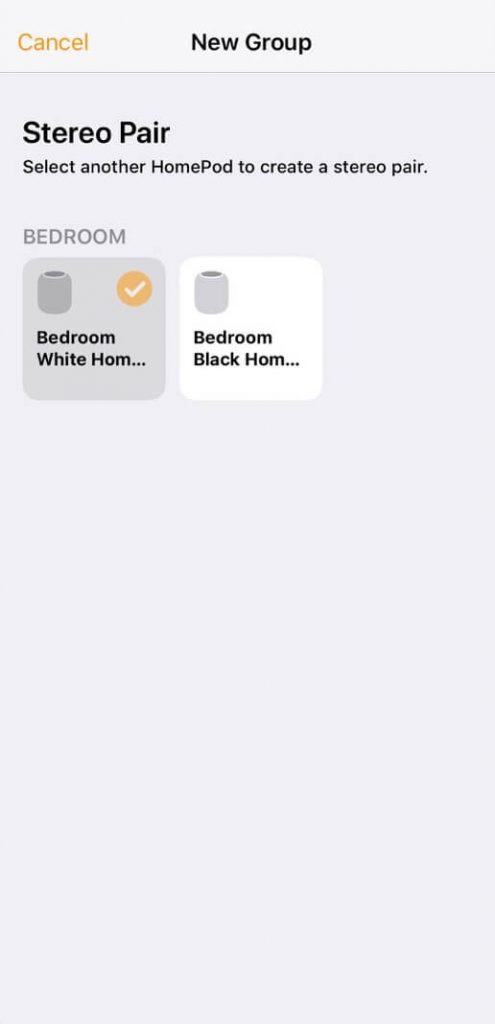 [4]. Then you should proceed with assigning the right and left positioning of HomePods and click on the orange double arrow-headed icon if you want to switch the position. Further, after finishing the process of creating a stereo pair, click on Back.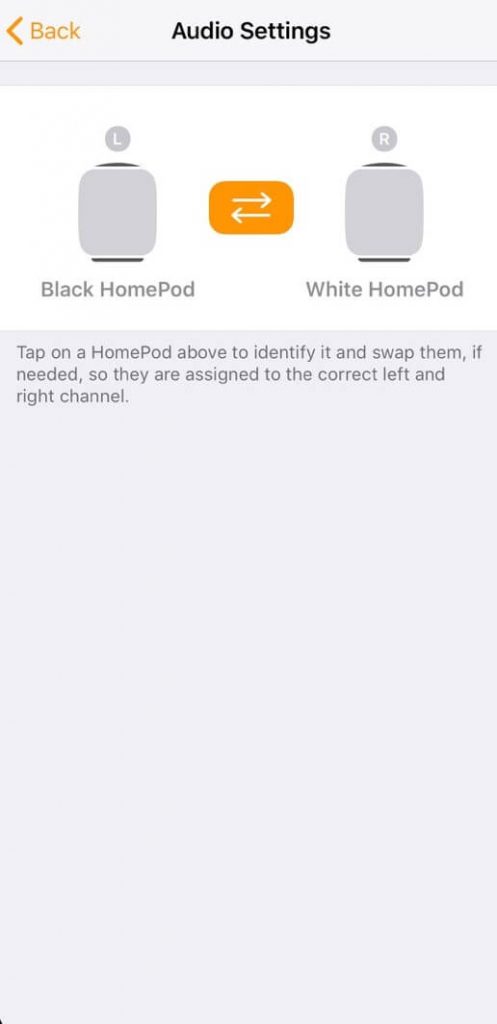 AirPlay 2 Adapter
Worried that your speakers are not AirPlay compatible? Don't worry, as we have got it figured out. If your speakers are incompatible, then you can opt for an AirPlay 2 Dongle, as they are simple to plug in and play your favorite songs on your old speakers.
Belkin SOUNDFORM CONNECT Audio Adapter with AirPlay 2 receiver is available on Amazon, and it allows you to stream music onto any speaker with an optical or 3.5mm audio input as it carries the wireless signals to the respective speakers or receivers from your Apple devices such as iPhone, iPad, Mac, Apple TV, HomePod and other Apple 2 enabled devices with iOS 11.4 or newer.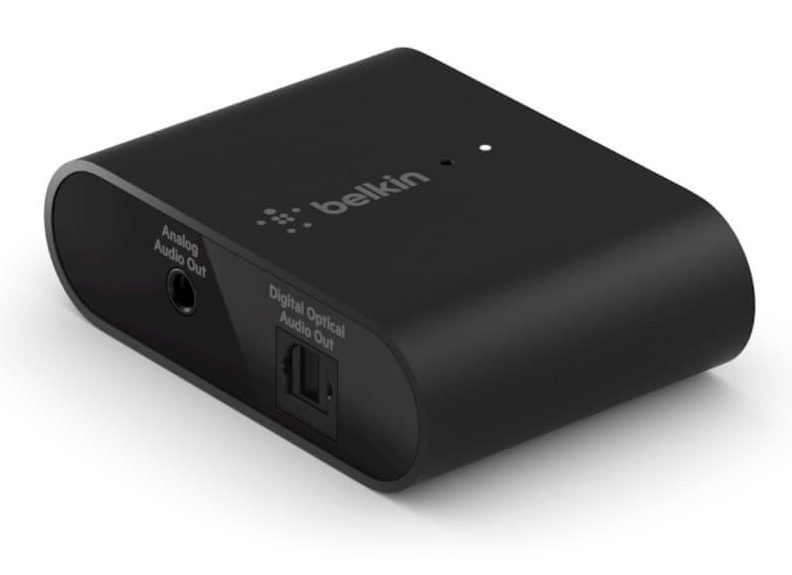 Wireless multiroom audio has been in the market for several years, and Apple is late to the Party. However, AirPlay 2 is an advantage for people who already own compatible HomePods. It also neglects the need for an Apple TV to stream as it can share content from apps effortlessly to several TVs and Smart TVs. Therefore, Apple users who are party enthusiasts can benefit from AirPlay 2 a lot more comparatively.
Is There Any Possible Way to Upgrade AirPlay to AirPlay 2
Yes. You can upgrade AirPlay to the AirPlay 2 feature on your device. However, it depends on the brands and models. Specific devices don't have built-in hardware to support the latest AirPlay 2 feature. Before you start the update, check the device model and compatibility. You must note that most devices come with AirPlay 2 feature by default.
Limitations in AirPlay 2
Though AirPlay is one of the best features in Apple and other devices, it has its own downside.
Needs a stable internet connection to avoid the AirPlay not working issue on your device.
You can't AirPlay music directly to third-party speakers.
Can't be able to AirPlay multiple apps to different devices.
Using Bluetooth is restricted when AirPlay.
Unable to AirPlay from Android smartphone and tablet.
Upgrading devices to the latest AirPlay version is impossible.
AirPlay devices aren't available at affordable prices.
Alternatives to Apple AirPlay 2
If you are bored playing AirPlay with the content and looking for an alternative, you can try using Google with Chromecast. Unlike AirPlay, Google Chromecast is a device that needs to be plugged into your Smart TV or streaming device to cast. Though iPhone, iPad, and Mac don't work directly on Cast, you can still use Screen Mirroring on iPhone or iPad to mirror the content to Chromecast.
In the latest models of Smart TVs, you can find the Chromecast feature comes built-in. Hence, there is no need to use a Chromecast device in such situations.
FAQ
How to use AirPlay 2 with Sonos?
First, ensure that your Sonos is AirPlay-compatible. Then go to the Control Centre on iOS. Open the Music player and play a song. Next, press and hold down the AirPlay icon. Further, select your Sonos Speaker from the list of devices to connect.
How to get AirPlay 2 with Samsung TV?
Verify whether your TV is compatible with the "AirPlay 2 compatible devices" section. To do that, go to Settings → General → Apple AirPlay Settings and check whether AirPlay is turned on. By doing so, we can AirPlay to Samsung TV.
What are the best AirPlay 2 Soundbars?
There are many soundbars with AirPlay. We recommend users try Sonos Beam Gen 2-Soundbar, Bose Smart Soundbar 900, Yamaha YAS408BL Soundbar, and Roku Streambar.
Does AirPlay 2 support lossless audio?
AirPlay and AirPlay 2 are capable of ALAC lossless streaming up to 44.1kHz for audio and 48 kHz for video content.