What We Know
To AirPlay Sling TV from iOS: Connect iOS & TV to same WIFI → Launch App Store → Download app → Sign in → Select Video → Hit AirPlay icon → Select TV.
To AirPlay from Mac: Connect Mac PC & TV to same WIFI → Launch Safari browser → Visit Sling TV official website → Sign in → Play a video → click AirPlay icon → Select TV name → Watch on TV.
AirPlay to Android TV: Use the same WIFI on TV & iOS → Enable AirPlay Settings on Android TV → launch the app → log in → Launch Control Center → hit Screen Mirroring icon → select Android TV → Play content on iOS to watch on TV.
Sling TV is a popular streaming service for watching live TV and on-demand shows, sports, news, and movies. Those who don't prefer installing the app on the Apple TV or AirPlay 2-compatible smart TVs can use the built-in AirPlay feature. With this, anyone can let enjoy over 35000+ hours of entertainment on the TV screen. Upon AirPlay, you shall even access the 50 hours of recorded DVR storage titles, PPV events, and those rented movies. Watching Sling TV on the Smart TV via AirPlay or a screen mirroring feature is the best way to catch up on trending sports events like MLB, NFL, NBA, NASCAR, etc.
You can AirPlay Sling TV to watch popular channels of different categories and genres. In includes ESPN, Bravo, TNT, TBS, CNN, Fox News, NBA, Cartoon Network, Disney+, etc.
How to AirPlay Sling TV from iOS to Apple TV/Smart TV
1. Update the Sling TV app from the App Store on your iPhone/iPad before AirPlay.
2. Next, launch the app and tap the content to stream.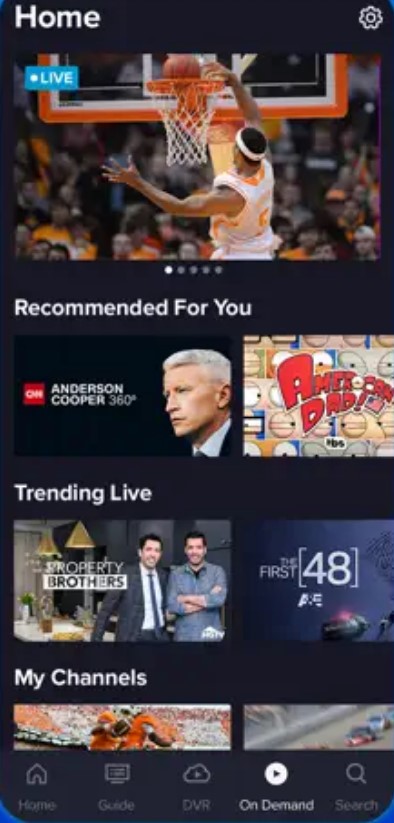 3. Click on the AirPlay icon, and select your Apple TV from the list.
4. To connect, enter the AirPlay code on your device visible on the Apple TV.
5. Next, your iPhone/iPad will be connected to the Apple TV and start watching the content on the big screen.
How to AirPlay Sling TV from Mac PC
1. Open Chrome or Safari browser, and visit the official website of Sling TV.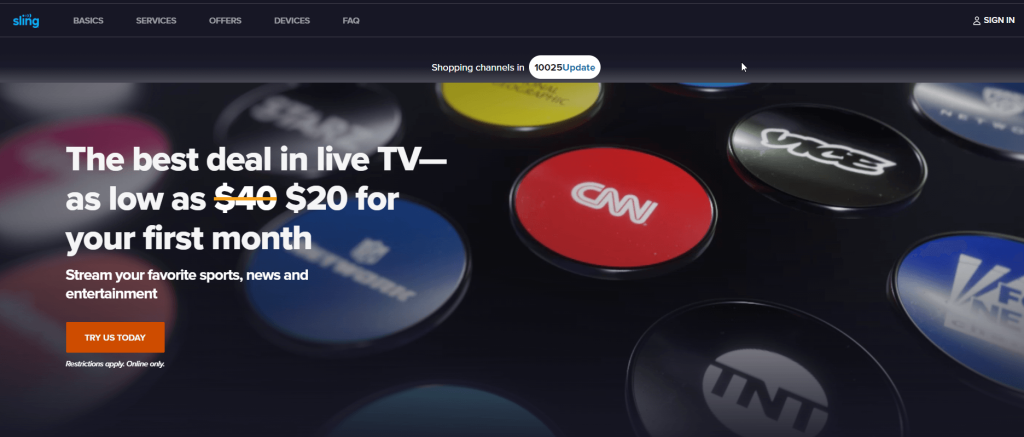 2. Select Login to enter the credentials and click on a movie or show to stream the content.
3. Click on the AirPlay icon and choose Apple TV.
Note: If there is no AirPlay icon on the streaming platform, you can click on the AirPlay icon in the Menu Bar to turn on AirPlay on Mac.
4. Once the connection is made, you can watch your favorite stuff on Apple TV.
How to AirPlay Sling TV on Android TV
1. First, enable AirPlay on Android TV under Settings.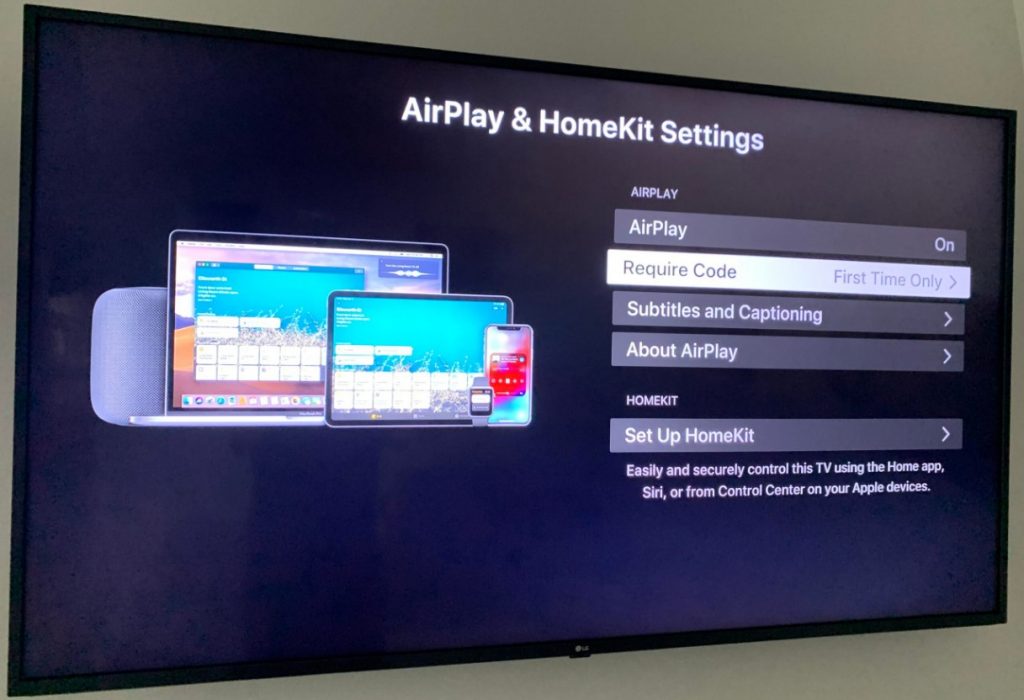 2. Open the Sling TV app on your iOS device.
3. Navigate to click the AirPlay icon.
4. Select the Android TV from the list of devices.
5. The content will be cast on the Android TV after establishing the connection.
FAQ
Why is Sling TV not working with AirPlay?
Sometimes, Sling TV may not work due to poor internet, server outages, app cache, sluggish internet, and more. You can fix the issue by performing the troubleshooting methods.