What We Know
AirPlay Stremio from iOS: Connect iOS & TV to same WiFi → Visit Stremio Website → Sign in → Play content → Open Control Centre → Click Screen Mirroring icon → Select TV → Start watching.
AirPlay Stremio from Mac: Connect Mac & TV to the same WiFi → Install and Open Stremio app on macOS → Login → Select and play a title → Click Control Centre icon → Tap Screen Mirroring → Choose TV → Watch content.
Unfortunately, the Stremio app is not available for Apple TV and it does not support AirPlay to share the media content among the devices. Still, if you wish to watch it on your Apple TV or AirPlay 2-compatible TV, it is possible via screen mirroring. You can screen mirror your iPhone or Mac to stream the Stremio content on your TV.
Stremio is a media streaming service to discover and watch movies, shows, and series of different streaming services in one go. Besides this, it lets you access live TV channels. You can access the extendable video catalog by installing add-ons.
In this article, you will learn to AirPlay Stremio on your Apple TV and Smart TV with the help of an Apple device.
How to AirPlay Stremio from iPhone/iPad
(1) Enable AirPlay on your Apple TV or AirPlay-2 compatible TV once you have turned it on.
(2) Connect your TV and iPhone/iPad to the same WiFi network.
(3) Swipe up/down on your iPhone to open the Control Centre and tap the Screen Mirroring option.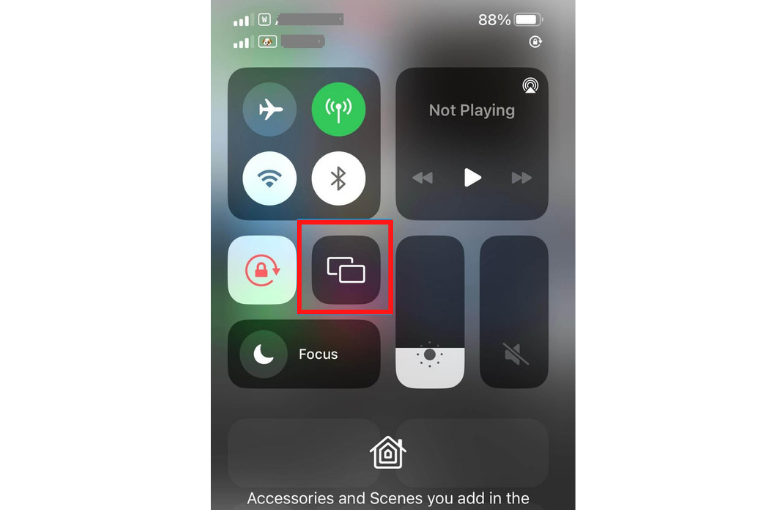 (4) Select your Apple TV or AirPlay 2-compatible TV from the list of available devices.
(5) Open the Safari browser on your iPhone or iPad and visit the Stremio Web website.
(6) Tap Login and sign in with your registered email address and password.
(7) Select and play Stremio content on your iPhone to screen mirror it to your TV.
Note: If you have finished streaming, don't forget to disable AirPlay on your iPhone.
How to AirPlay Stremio from Mac
(1) Turn on your AirPlay-compatible TV and MacBook.
(2) Connect both devices to the same WiFi connection.
(3) Download the Stremio application on your Mac by visiting its website.
(4) Open the Stremio app on your macOS. Click Sign in and log in with your credentials to access your Stremio account.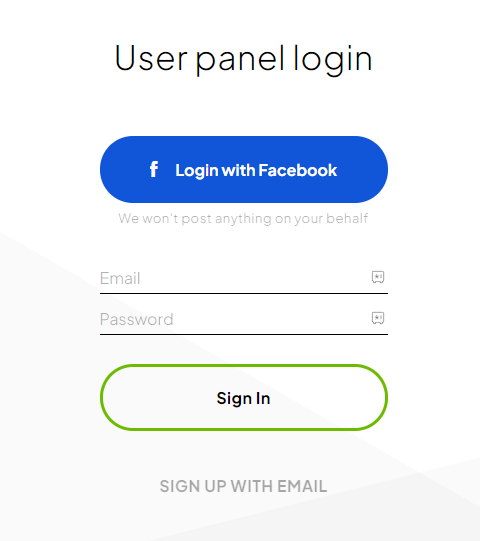 (5) Select and play the content you need to mirror to your Apple TV or Smart TV.
(6) On your Mac, click the Control Centre icon and select the Screen Mirroring option.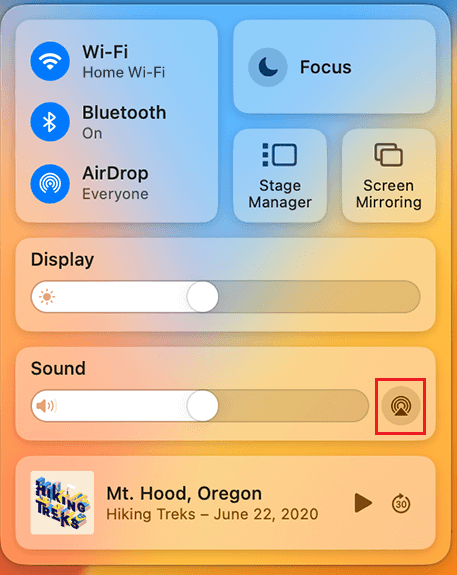 (7) Select your AirPlay-compatible device from the list of available devices.
Start mirroring the content of Stremio on your Apple TV or AirPlay-compatible TV.
Note: If you have completed streaming, it is recommended to turn off AirPlay on your Mac.
How to Fix AirPlay Not Working on Stremio
If AirPlay is not working on Stremio, you can fix the issue using these methods.
If there are no add-ons on the Stremio app, you will be notified with No streams were found message. You should add the necessary add-ons to resolve the issue.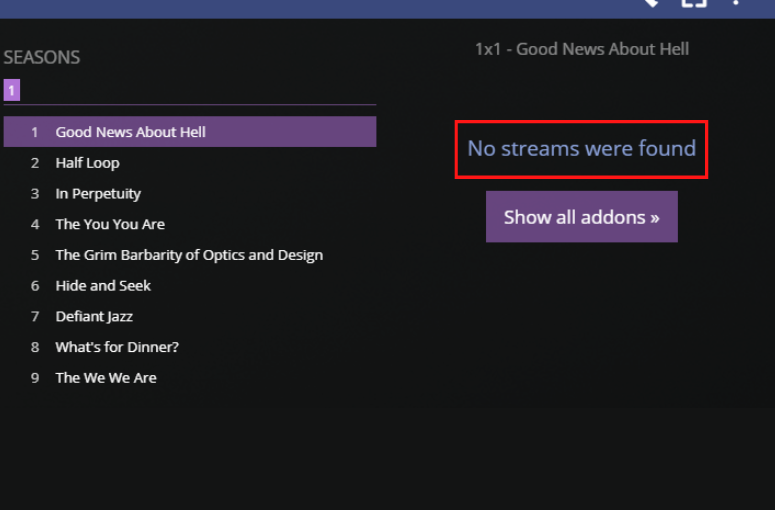 Check whether your Stremio app is running on the latest version. If not, update it and try screen mirroring it from an iPhone.
Make sure that the server status of the Stremio service is active. If there is a downtime in the server, wait until the server regains normal functioning.
Ensure that you are connected to a stable and high-speed internet connection. To improve the signal strength, reboot your router.
If you are using any VPN or Antivirus on your browser, disable it to resolve the issue.
Uninstall and reinstall the Stremio app to remove the underlying bugs and glitches.
Frequently Asked Questions
Why does Stremio content play slow on AirPlay?
If the internet speed is weak, Stremio content will play slowly on AirPlay. Lowering the video quality can resolve the buffering and slow loading issues.
How to fix it if Stremio keeps crashing on Mac?
Uninstall the Stremio app and install the latest version on your macOS to fix the issue.