What We Know
To Airplay Stan Via iOS device: Turn on TV > Connect iOS & TV to same WIFI > Launch Stan app > Sign in > Play content > Click Screen Mirror icon > Select your TV > Start watching.
To AirPlay Stan from Mac: Turn on MacBook and TV > Connect them to the same WIFI > Open Safari browser > Visit Stan website > Login > Select and Play a title > Tap AirPlay icon > Select your TV > Watch content.
Stan is a leading streaming platform that offers access to many TV shows, movies, series, etc. The services give unlimited access to watch the contents from various production houses. Those new users can avail its 30-day free trial without any ads to try out its features. It is possible to stream the contents of Stan on the larger TV screens of your Apple TV or AirPlay-compatible smart TV via AirPlay.
How to AirPlay Stan from iOS
Follow the below steps to set up Apple TV to AirPlay Stan.
FYI: Stan is an Australian-based streaming service and you should rely on a trustworthy premium VPN service to unblock the geo-restrictions.
(1) Turn on your Apple TV or AirPlay 2-compatible smart TV.
(2) Connect your iOS device and TV to the same WIFI Network.
(3) Access the Control Centre on your iOS device with a swipe up from the bottom of your screen.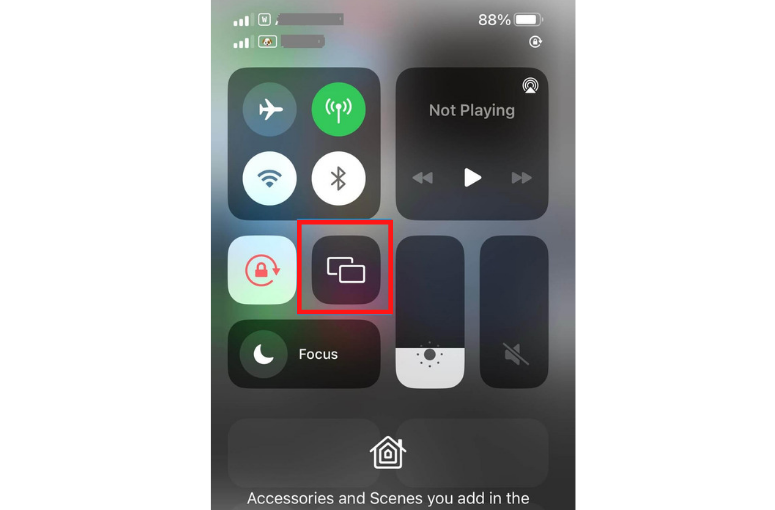 (4) From the Control Centre, tap the screen mirroring icon.
(5) Select the Apple TV from available AirPlay-compatible devices.
(6) Then, launch the Stan app on your iOS device.
If you don't have the app, download and install it from the App store.

(7) Select and play any content on the Stan app, which will be screen mirrored to your Apple TV or AirPlay-compatible smart TV.
Note: Meanwhile, you shall find out the steps to AirPlay ABC to the TV from iPhone/iPad & Mac.
How to AirPlay Stan from Mac
(1) Turn on your AirPlay-compatible TV and MacBook.
(2) Connect iOS devices and TV to the same WIFI connection.
(3) Open the Safari browser on your Mac.
(4) Visit the official Stan official website.
(5) Click Sign in and type your Stan login credentials to access your Stan account.
(6) Select and play the content you wish to AirPlay to your Apple or AirPlay-compatible TV.
(7) Now, click on the AirPlay icon at the top status bar on your Mac.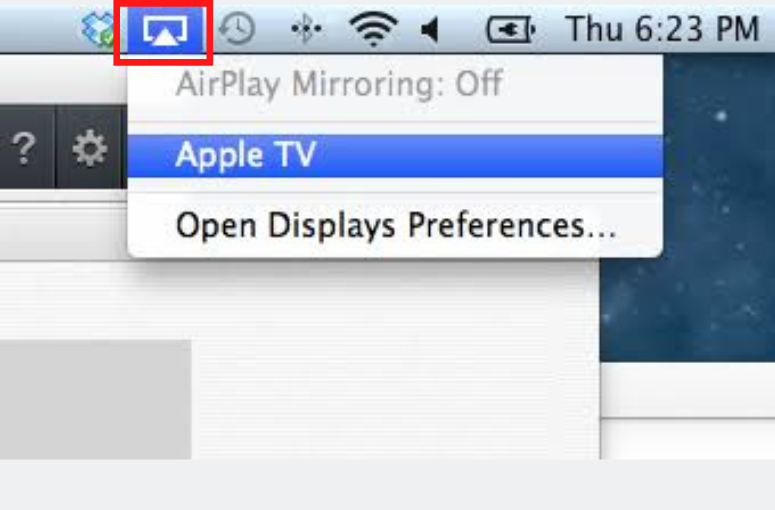 (8) Choose your AirPlay-compatible TV from the list of available devices.
(9) Start mirroring the content of Stan's website on your Apple or AirPlay-compatible TV.
How to Fix Stan Not Loading While AirPlay
Stan may sometimes not load its content due to poor or unstable internet connectivity. When this issue is fixed, you will find the Stan titles on your Apple TV or AirPlay-supported TVs. So, ensure the internet speed online, and if that's found to be slow, connect your iOS/Mac to a stable WIFI.
In addition, the issue may occur when the Stan server is down. To find out the server status, you shall visit Downdetector. If there is an issue, you should wait for it to get fixed from the developer's end.
Best Stan Alternatives to AirPlay Videos
Some of the alternative streaming services apps available on the App store to download instead of the Stan app are given below.
Netflix: It is the most popular subscription-based streaming service, which you can subscribe, to instead of Stan. You can AirPlay Netflix and access a vast collection of the latest movies, TV series, shows, Netflix Originals, etc.
Amazon Prime Video: It is another alternative service of Stan, owned by Amazon. With the Prime Video subscription, you can watch unlimited movies, series, TV shows, exclusive content, etc., without commercial ads. It is possible to screen mirror/AirPlay Prime Video to watch them on the TV screen.
HBO Max: It is a standalone streaming platform you can use instead of Stan. It offers blockbuster movies, exciting TV series, exclusive HBO originals, and vast collections of on-demand titles. You can take advantage of all these titles and watch them on TV via AirPlay HBO Max.
In addition to the above-mentioned streaming services, you can also opt for other services like HBO Go, Stremio, Plyary, Vidlii, Disney, YouTube TV, Kanopy, Now TV, Huawei Video, Flixxo, etc., which servers as a better alternative for Stan streaming app.
Frequently Asked Questions
Can you use AirPlay on Stan?
Yes. You can use the AirPlay feature to stream the contents from iOS devices to your AirPlay-compatible smart TV or Apple TV.