What We Know
AirPlay ABC Via iOS device: Turn on TV > Connect iOS & TV to same WIFI network > Launch ABC app > Sign in > Play content > Click Screen Mirror icon > Select your AirPlay-compatible TV > Start watching.
AirPlay ABC from Mac: Turn on MacBook & TV > Connect them to the same WIFI > Open Safari > Visit ABC website > Login > Select & Play a title > Tap AirPlay icon > Select TV > Watch content.
AirPlay ABC via Android TV: Turn on the TV > Connect them to same WIFI > Enable the AirPlay on TV > Open Control Center on iOS > tap Screen Mirroring > Select TV > Play a video > Stream on TV
ABC, a popular American television network in the United States, features various films and content from the ABC TV film library. While it is available for all Apple devices, you cannot AirPlay ABC directly. However, until it receives the built-in AirPlay support, the users of Apple TV or AirPlay 2-compatible smart TV can screen mirror it from the iPhone or iPad. Mac users can use the AirPlay feature of the device to watch ABC titles on the TV screen. With this, you can AirPlay and watch sports events and leagues, live TV shows, award shows, kids' programming, daily world news, talk shows, etc.
How to AirPlay ABC iView from iOS [iPhone/iPad]
Follow the below steps to AirPlay ABC from your iOS to Apple TV or AirPlay-compatible Smart TV.
1). Power on your Apple or AirPlay-compatible smart TV.
2). Connect your iOS device and smart TV to the same WIFI network.
3). On your iOS device, download the ABC app from the App Store.

4). Launch the ABC app on your device after the installation.
5). Sign in to access your account by providing valid login credentials.
6). After logging in, select and play the content you wish to stream to your TV.
7). On your iOS device, access Control Centre and tap the AirPlay icon.
You can also tap on the AirPlay icon exhibited within ABC App, if available.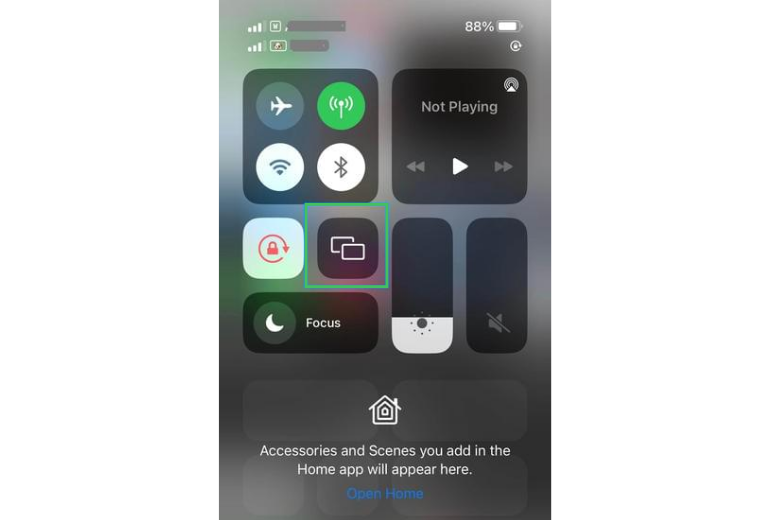 8). Now, select your Apple TV or AirPlay-compatible smart TV from the list of available devices on your iOS device.
9). Now, the selected content on your iOS device will get streamed to your Apple TV seamlessly via AirPlay.
Note: You shall AirPlay DirecTV from iOS & Mac to TV to stream the best of titles from this popular streaming service.
How to AirPlay ABC iView from Mac
Follow the steps below to AirPlay ABC from Mac.
1). Turn on your MacBook and your Apple TV or AirPlay-compatible TV.
2). Now, connect both devices to the same WiFi network.
3). On your Mac, open any web browsers and click on the search bar.
4). Browse and visit ABC's official website on your Mac.
5). On the ABC website, click the sign in and provide valid credentials to login into your account.
6). After signing in to your account, select any of the content you wish to stream from the list of contents available on the ABC app.
7). Click on the AirPlay icon at the status bar of your MacBook.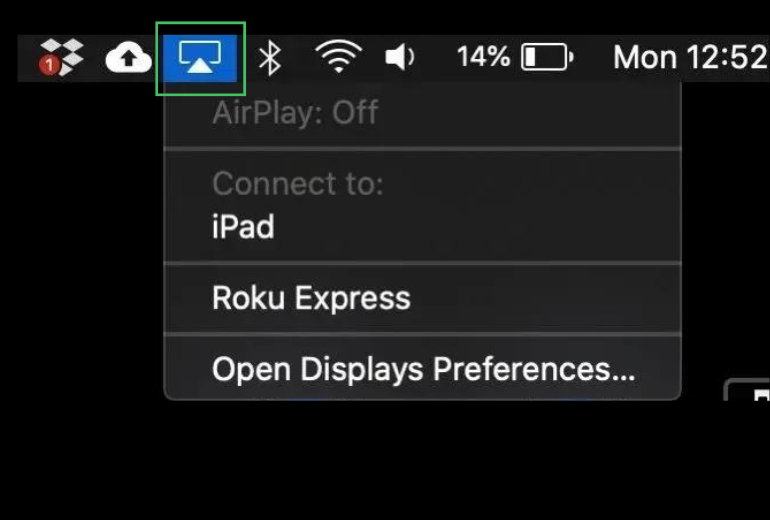 8). Now, select your TV from the available AirPlay-compatible devices displayed on your MacBook.
9). Once your TV and Mac get paired up via AirPlay, then you can watch the selected ABC content on your TV.
Note: Check out the steps to watch NOW TV on AirPlay Compatible TV to stream movies, shows, dramas, etc.
How to AirPlay ABC to Android TV
You can also AirPlay feature to stream content from iOS devices to any of the AirPlay-compatible Android TV by enabling the AirPlay feature.
1). Make sure your TV and iOS device are connected to the same WIFI network.
2). Ensure that you have enabled the AirPlay feature on Android TV.
3). Then, access the Control Center on your iOS and tap the Screen Mirroring icon.
4). From the list of available AirPlay-compatible devices, select your Android TV.
5). Once the connection is established, you can stream the contents from your iOS devices to your Android TV via AirPlay.
Some of the Best Rivals of ABC
Other major rival television networks you can choose from instead of ABC networks are listed below.
CBS: CBS app is a competitor app for ABC Network, that offers you to watch the latest episodes of exciting live TV shows, series, live news, sports, and entertainment from local CBS stations.
NBC: NBC app stands next in line among the ABC alternatives. With the NBC app, you can stream your favorite live TV episodes of NBC shows, classic series, and primetime hit shows.
Fox Now: Fox Now is one of the famous competing streaming apps that streams various exciting content for audiences. The service also brings sports games, the latest news, series, TV shows, etc.
Frequently Asked Questions
Is the ABC app free?
You can stream the contents of ABC for free by visiting ABC.com on your Laptop or PC. Otherwise, you can download the ABC app available on supported mobile, tablet, and TV streaming devices including iOS devices for free.
Is there an ABC app for smart TV?
ABC app is compatible with Apple TVs and Samsung Smart TVs. Visit the Samsung Apps store or Apple TV to download the app.