What We Know
AirPlay from iOS: Connect iOS & AirPlay to same WiFi > Launch Qobuz app > Sign in > Play Music > Control Center > Screen mirror icon > Select AirPlay-compatible speaker/ HomePod > Start listening.
AirPlay from Mac: Turn on MacBook & AirPlay TV/speaker > Connect them to same WIFI > Open Safari browser > Visit Qobuz website > Login > Select & Play music> Tap AirPlay icon > Select speaker > Listen to the song.
AirPlay Qobuz to Android TV: Enable AirPlay option > Connect TV & iOS to same network >Open Qobuz > Log in > Select a song > Tap AirPlay icon > Select TV > Start listening to the song.
Qobuz is a subscription-based music streaming service that has over 100 million songs on CD and 24-bit Hi-Res quality. Qobuz has native AirPlay 2 support so you can listen to songs on Apple TV and Smart TV from an Apple device. However, you should connect your Apple device and TV to the same WiFi network. Even if you don't have a Qobuz subscription, no need to worry. The good thing is if you sign up for Qobuz for the first time, you are eligible to get a 60-day free trial.
How to AirPlay Qobuz from iPhone/iPad
1). Power on your HomePod or AirPlay-compatible Speaker or TV.
2). Then, connect your Speaker and iPhone to the same WiFi network.
3). Access the Control Centre on your iOS device by swiping down from the right corner.
4). From the Control Centre, tap on the Screen Mirroring icon to enable it.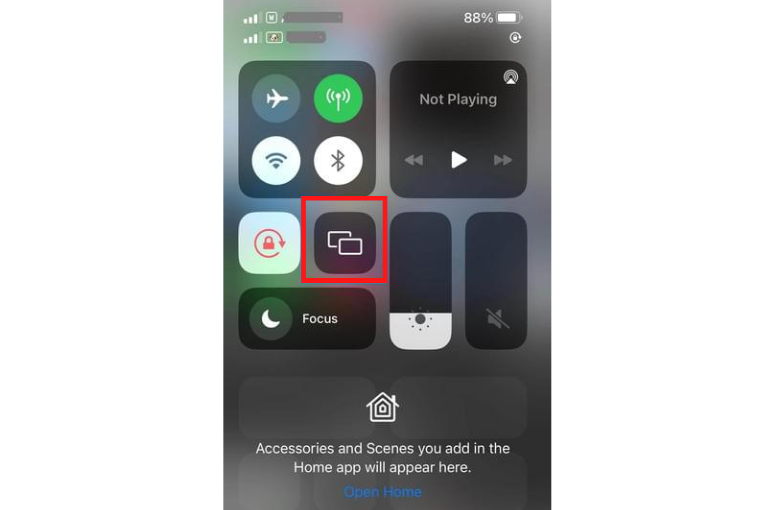 5). From the list of available AirPlay-compatible devices, select your HomePod or AirPlay-compatible TV/speaker.
6). Once your TV and iOS device get paired via AirPlay, you are ready to stream the content.
7). To start streaming music, launch the Qobuz app on your iOS device.
If you don't have the Qobuz app, download it from the App Store.
8). Select and play your favorite music track from the Qobuz app, which will play on your TV or Speaker.
Note: You shall try a better alternative to listening to music tracks AirPlay Deezer to the TV from iPhone, iPad, & Mac.
How to AirPlay Qobuz from Mac
1). Turn on your HomePod or AirPlay-compatible speaker or TV and MacBook.
2). Make sure that both devices are connected to the same WIFI network.
3). On your Mac, launch the Safari Web browser.
4). Visit the official website of Qobuz at www.qobuz.com.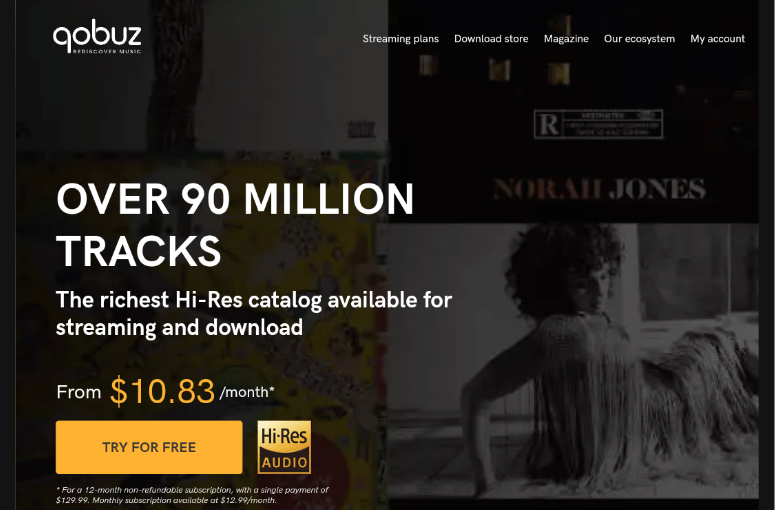 5). Click on My Account to log in to your account by entering your login credentials.
6). After signing in, select and play your favorite music track which you need to AirPlay on your Speaker or TV.
7). Once you start playing the track, click on the AirPlay 2 icon from the media player bar.
8) Select your AirPlay-compatible speaker or TV from the drop-down list.
After pairing your devices, you can listen to the chosen music track on your speaker or Apple TV.
How to AirPlay Qobuz to Android TV
1). Enable AirPlay on Android TV once you turn it on.
2). Connect your iPhone or iPad and the Android TV to the same WiFi network.
3). Install and open the Qobuz app on your iPhone or iPad.
4). Log in to your account and select a song that you wish to play on the platform.
5). Next, tap on the AirPlay icon and select your AirPlay-compatible TV from the list.
Finally, Once it's paired, start listening to your favorite music on your smart TV. Make sure to turn off AirPlay on your iPhone, if your device is not in use.
How to Fix Qobuz AirPlay Not Working
Even though Qobuz is AirPlay 2-supported sometimes the app may not work. Many users have reported that AirPlay keeps disconnecting and the app crashes unknowingly while streaming. Nevertheless, the issues can be solved easily with simple error-fixing methods.
Using AirPlay-compatible speakers
1). Verify whether the speakers are plugged in and turned on.
2). Plug your speaker into a wall outlet power source using battery power.
3). Remove the interference from other devices by turning off Bluetooth and cellular data.
Using Apple's HomePod Mini
1). As the HomePod always gets connected to the nearby available network automatically, it is important to connect your HomePod to the same WiFi network as your iPhone.
2). Check for the Alert on the Home App.
If you have any alerts or notifications, open the Home app to learn more about the issue.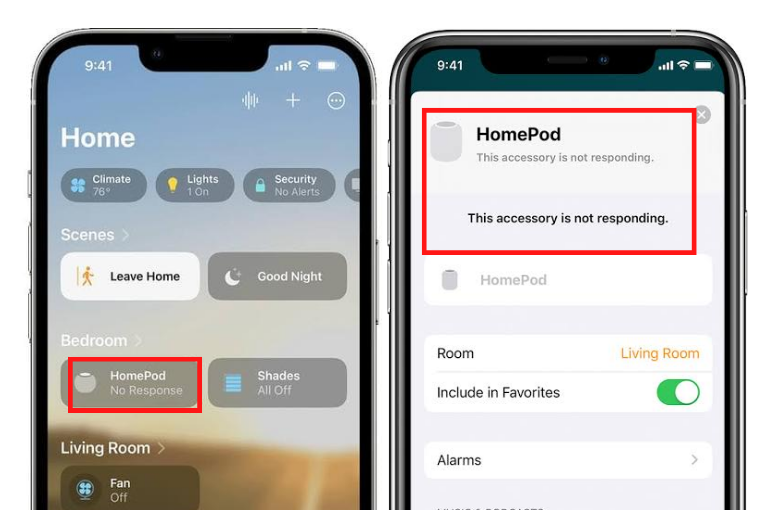 3). Check whether your HomePod is receiving better signal strength.
To check your WiFi signal strength, open the Home app on your iOS device.
Tap HomePod.
Scroll down and select WiFi Address.
Check the WiFi strength next to the WiFi name.
If the signal strength is low, move your HomePod nearer to the Router.
Restart your HomePod.
4). If the problem still persists while connecting HomePod to iOS devices via AirPlay, contact Apple Support.
It should be noted that when you use the AirPlay feature on iOS devices to stream high-resolution music tracks from Qobuz, you can only stream music tracks in CD quality. Since AirPlay is restricted to transmitting only 16-bit digital audio files at 48 kHz, whereas Qobuz has a 24-bit playback audio quality.
Frequently Asked Questions
Does Qobuz have an AirPlay 2 icon?
Yes. Once you play a song on the Qobuz app on your iPhone, you can find the AirPlay 2 icon on the media player or on your iPhone's Control Center.
Why does Qobuz AirPlay have no audio on TV?
If there is no sound on AirPlay while streaming Qobuz, no need to worry. You can power cycle the TV and WiFi router to fix the issue. Also, update the app to the latest version to make it work.