What We Know
Enable AirPlay – Go to Home screen → Settings → AirPlay → turn on Airplay
On iOS (Method 1) – Go to Control Panel → Screen Mirroring → Select Device
On iOS (Method 2) – Go to Meeting tab → Share icon → iPhone/iPad Via AirPlay → Screen Mirroring → Select device
On Mac – Click AirPlay icon → Select Device → Enjoy Streaming
Zoom is a telecommunication software commonly used to organize group meetings and conferences. You can also use the software for video calls, messaging, voice calls, virtual events, and more. Zoom provides access to developers worldwide to build customized applications under its developer platform, also known as the unified communication platform. The application works great on your laptop, Mac, Smartphone, etc. But viewing a public event or online scheduled classes on a big screen would be preferable. To do this, you can AirPlay your screen from Zoom to any device enabled with the AirPlay feature.
How To Turn ON AirPlay
Before mirroring your Apple device's screen, ensure to enable AirPlay on the Apple TV. To Enable AirPlay on Apple TV, go to Home Screen > Settings > AirPlay and then turn ON AirPlay.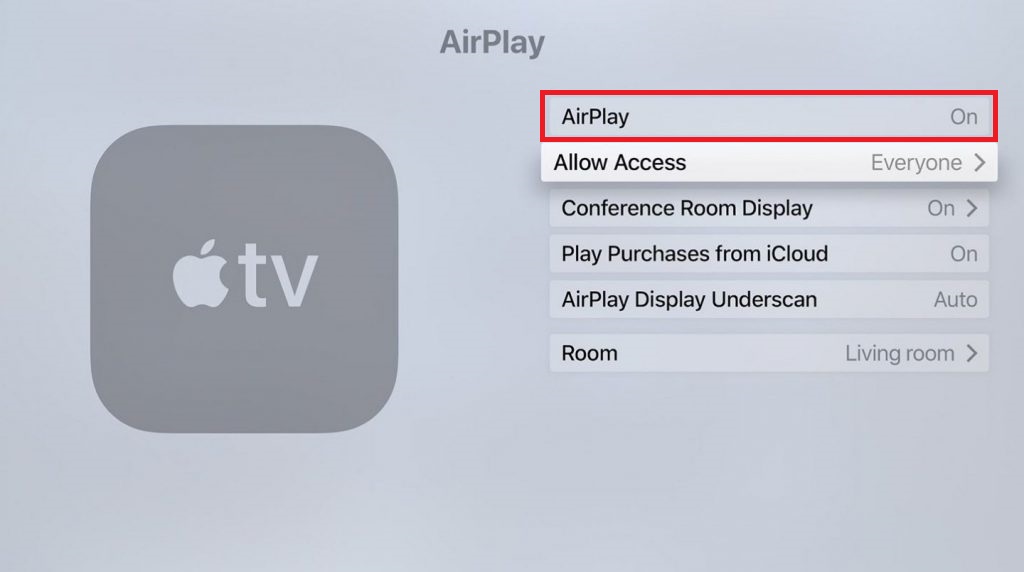 On other AirPlay compatible Smart TVs, navigate to Edit > AirPlay > AirPlay and HomeKit Settings, and then enable AirPlay by turning ON the toggle.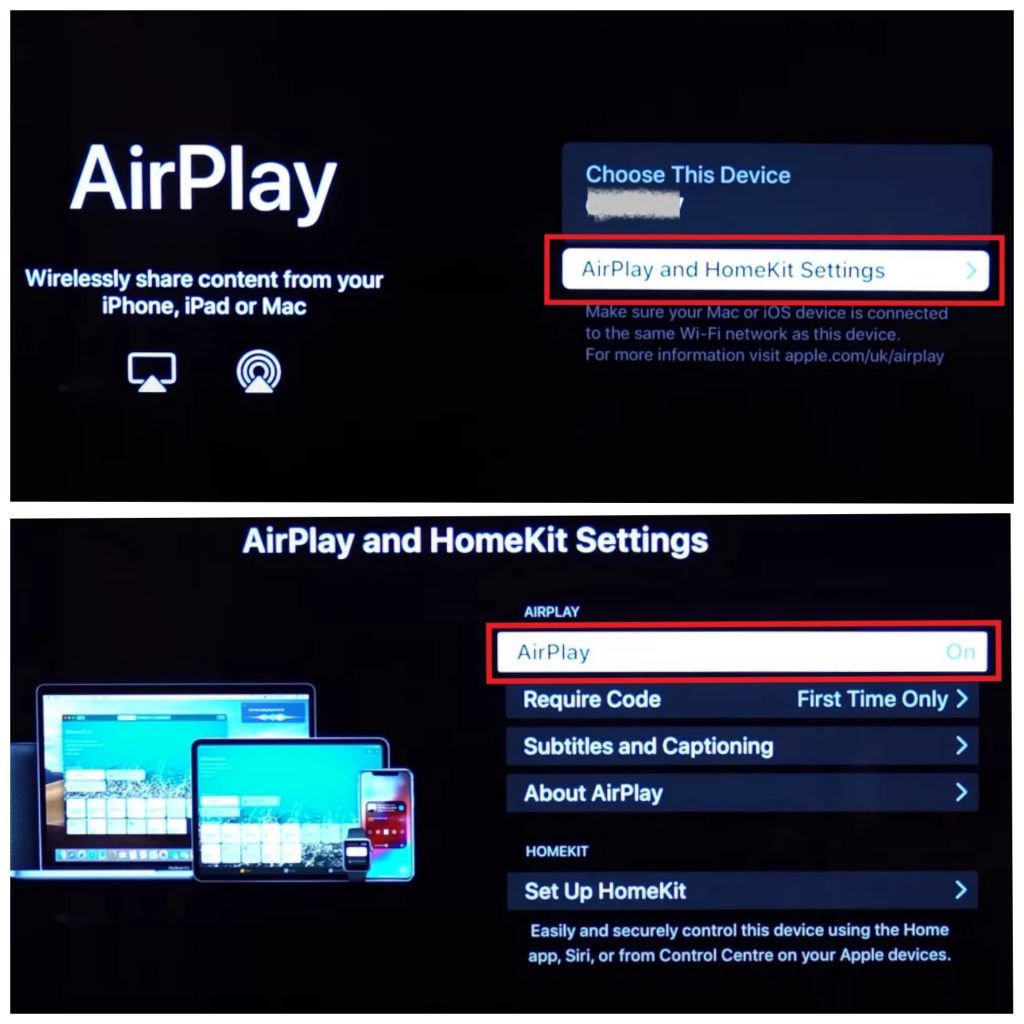 AirPlay Zoom from iOS to Compatible Devices
The AirPlay process is very simple, considering that you have AirPlay 2 compatible devices in handy with you. To AirPlay your Zoom contents from your iPhone/iPad to other compatible devices, kindly update your devices to the latest software versions. Then, connect both devices used to carry out AirPlay under the same WiFi network.
Method 1 [If You are a Participant]
1. Swipe from the top right corner or bottom of your iOS device to open Control Panel.
2. Tap on the Screen Mirroring icon.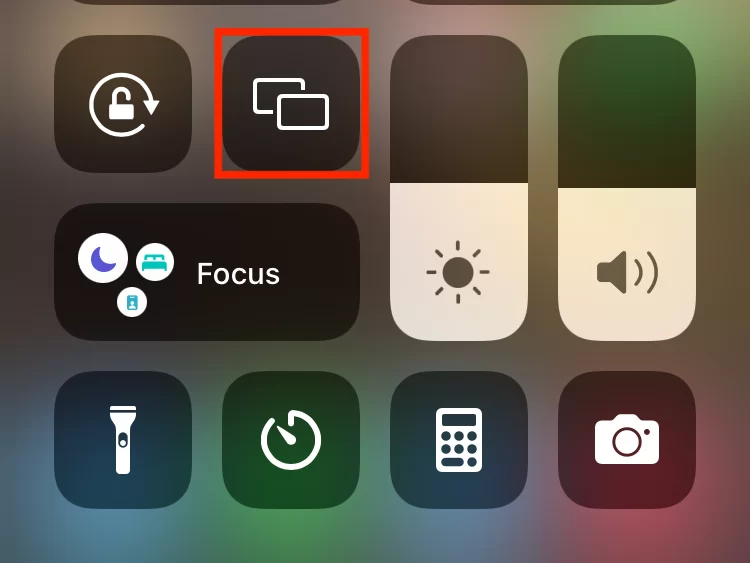 3. Look for your Apple TV or other compatible devices from the list and tap on it.
4. Now open the meeting on your Zoom application and enjoy the content on the bigger screen.
Method 2 [If You are the Host]
1. Open your Meetings tab on Zoom.
2. Click on the Share icon at the bottom of the screen.
3. From the multiple options to share your screen, click on iPhone/iPad via AirPlay and then hit the Share button.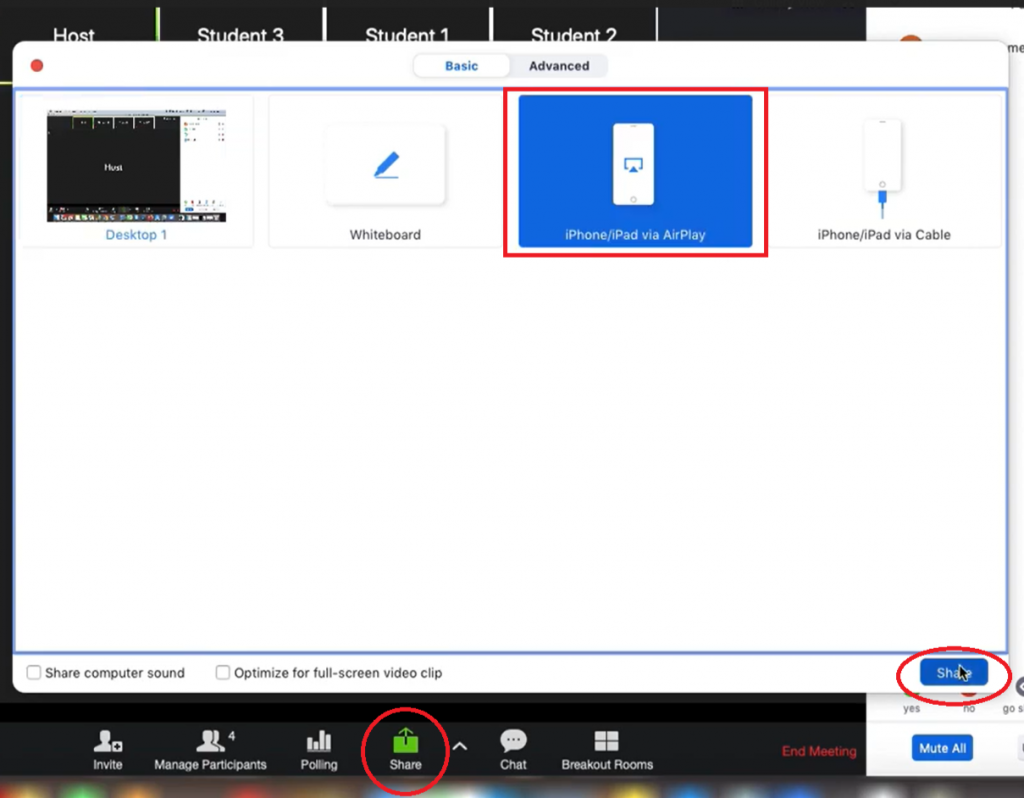 4. Now tap on the Screen Mirroring icon from the control panel of your iPhone/iPad.
5. Select the destination device from the list provided. You are done with the process.
Using this method, you can use your source and destination device to demonstrate your content on Zoom. When you are done with the screen mirroring, make sure to turn off the AirPlay on your iPhone.
AirPlay Zoom from Mac to Compatible Devices
You can also AirPlay Zoom meetings from your Mac to another compatible device, including Apple TV and other smart TVs enabled with AirPlay 2 feature.
1. Connect your Mac and destination device under the same WiFi network.
2. Tap on the AirPlay Symbol located in the menu bar of your Mac. By doing so, you will turn on the AirPlay on Mac.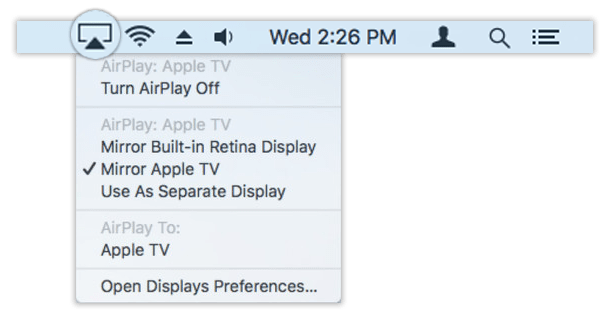 3. Choose your Apple TV or other compatible Smart TV from the list.
4. Open your Zoom classes, and you will probably witness them displayed on the bigger screen.
This way, you can AirPlay your Zoom contents from Mac to Apple TV and other compatible devices.
Alternate Method To AirPlay Zoom
If your Smart TV is incompatible with AirPlay, you can connect both the source and destination devices via HDMI cable to carry out screen mirroring.
1. Connect one end of the HDMI cable on your smart TV and the other on your iOS or macOS device.
Note: You will have to use an AV adapter on your iPhone or iPad and the HDMI cable to connect with the Apple TV or other smart TV.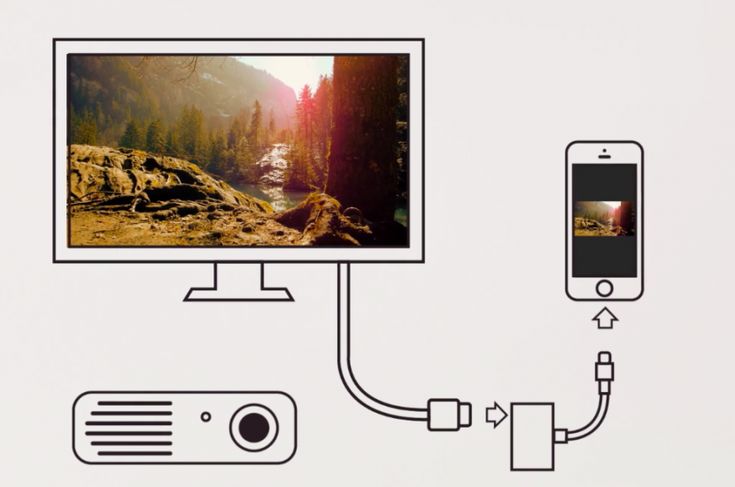 2. Select the HDMI option on your TV from the Source Settings.
3. Launch the Zoom meeting on your iOS or macOS device.
4. Now, you can view Zoom meetings on your Smart TV.
The usage of the Zoom applications peaked during the outbreak of the Covid-19 pandemic. The free version of the application supports 100 participants at a time and allows you to organize meetings for up to 40 minutes. Zoom provides multiple paid plans for personal and business use. The most premium plan allows 1000 participants at a time and provides access to organize meetings for 30 hours. In addition, you can check out Zoom's official website.
FAQ
Why can't I share my screen on Zoom on my Mac?
If your Mac is updated to macOS 10.14 (i.e.) Mojave or above, you will have to grant permission to the Zoom application to use the system's camera and microphone and to share the screen. It might be the thing that restricts your Mac from sharing the screen.
Can you AirPlay Zoom audio?
Yes, you can. Before doing that, ensure your speaker and the Apple device are connected under the same WiFi network. Now open Zoom Meeting > Microphone Symbol > Select a Speaker and choose your speaker from the list.