What We Know
Using Xbox One App: Download & launch Xbox app → Sign in → Console-like icon → Get Started → Set up a new console → Enter code → Connect to Console.
AirPlay from iOS to Xbox: Open AirServer Xbox Edition on TV → Select Play Trial → Press A → Download AirServer Connect → Select Scan QR Code→ Go to Control Center on iOS → Click on Screen Mirroring → Select your Xbox device name
Stream from Mac to Xbox: Open Xbox Video on TV → Run SofaPlay on Mac → Select your Xbox device → Drag and drop a video into SofaPlay.
Is it possible to AirPlay your iOS device to Xbox One? The answer is yes. You can use the AirPlay feature on your iPhone/iPad to stream the content on Xbox One. If you want to watch your iPhone content on Xbox One, you can use the AirServer app. Else, you can directly stream content from any AirPlay-compatible app on your Apple device to your gaming console.
How to Connect iPhone/iPad to Xbox One Using Xbox App
This is easier as it involves the official Xbox app to connect to Xbox One. Using the Xbox app, you can play and buy video games, share and receive content, and watch other users' gameplay as well.
[1]. Download the Xbox app from the official App Store on your iPhone or iPad. Connect your Xbox One and iPhone to the same WiFi network.
[2]. Open the app after installing it and sign in to your account. The same account must be signed in to your Xbox One.
[3]. Tap on the Console-like icon on the top right corner of the screen and select Get Started.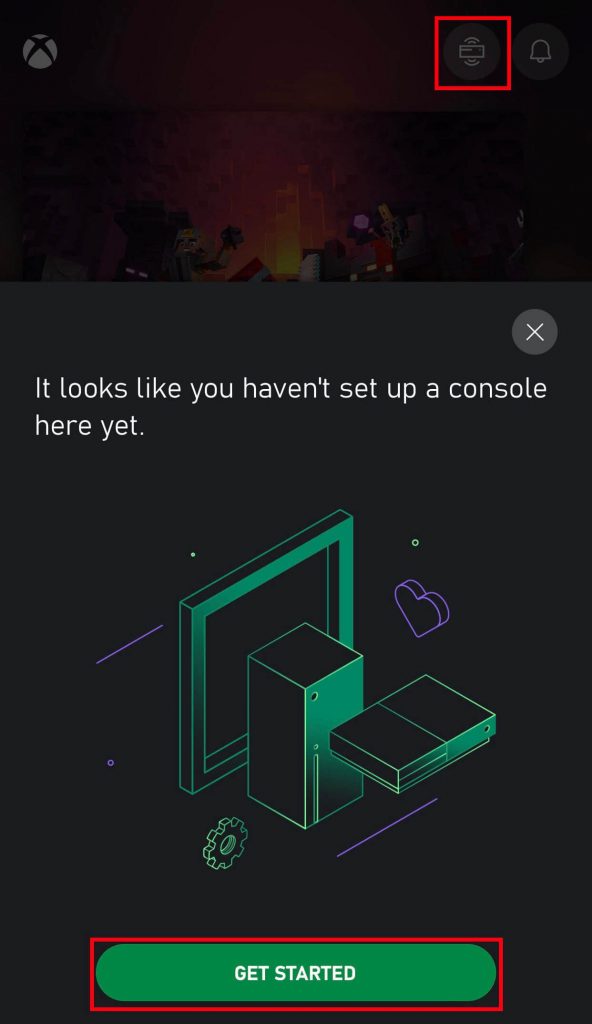 [4]. Select the Set up a new console option.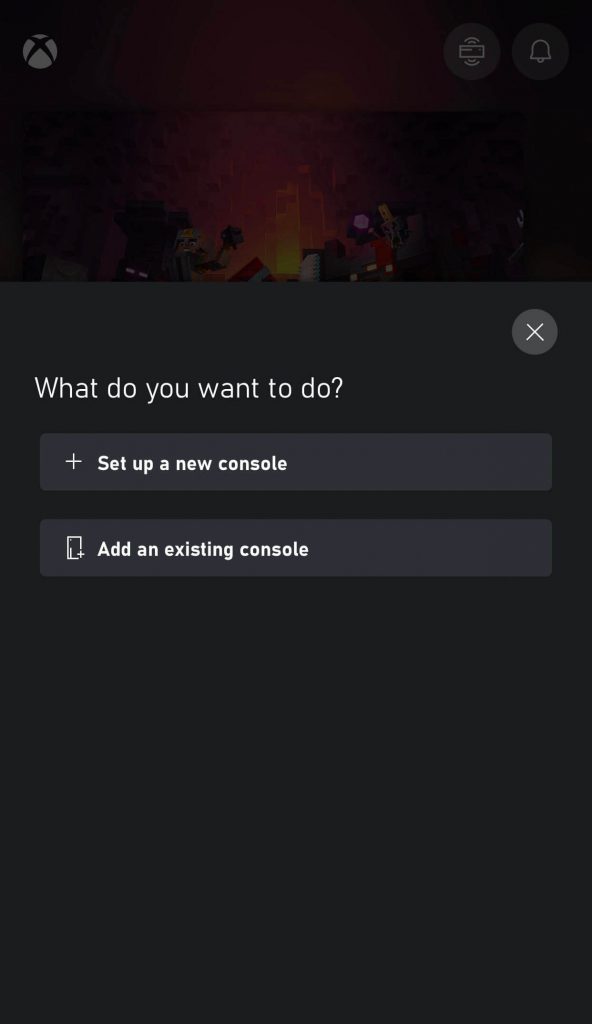 [5]. Enter the code on the TV and click Connect to Console to connect your iOS to the Xbox One.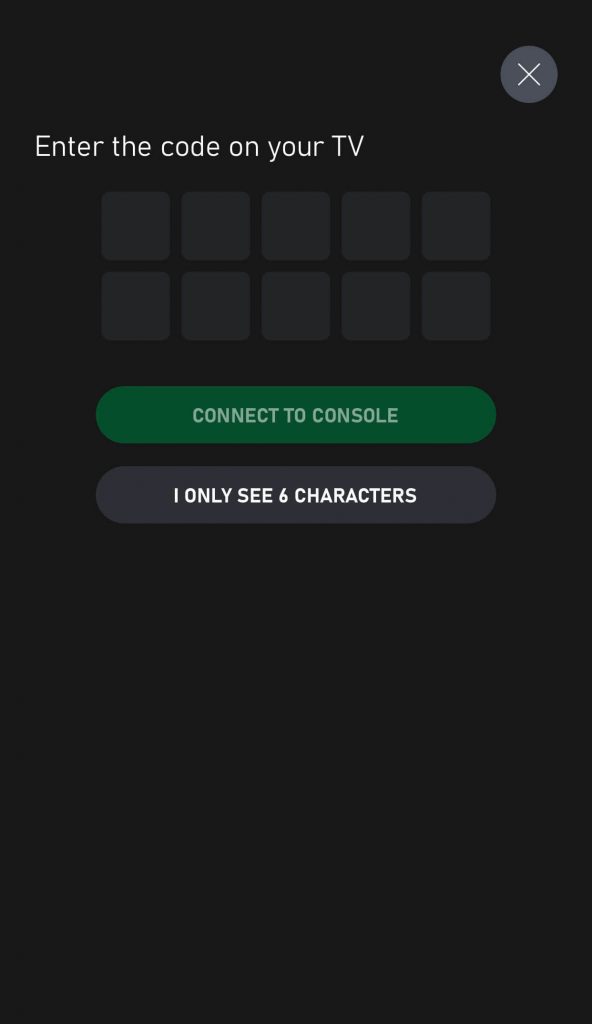 Note: If you have finished streaming, don't forget to turn off AirPlay on your iPhone.
How to AirPlay to Xbox One Using AirServer
You can use the AirServer app to AirPlay on Xbox One. The AirServer will make your Xbox One into an all-in-one device with AirPlay, Google Cast, and Miracast receiver support. While the AirServer runs in the background, it allows you the benefit of steaming your favorite music from Apple Music or Spotify on the iOS device. You can also use it to mirror your gameplay from iOS devices to a bigger screen, either in 720p or 1080p @60FPS. You can install the AirServer app on your Xbox One from Microsoft Store.
[1]. Go to the Microsoft Store on your Xbox and search for AirServer Xbox Edition.
[2]. The app is not available for free. Before buying, try using its trial version to ensure it works.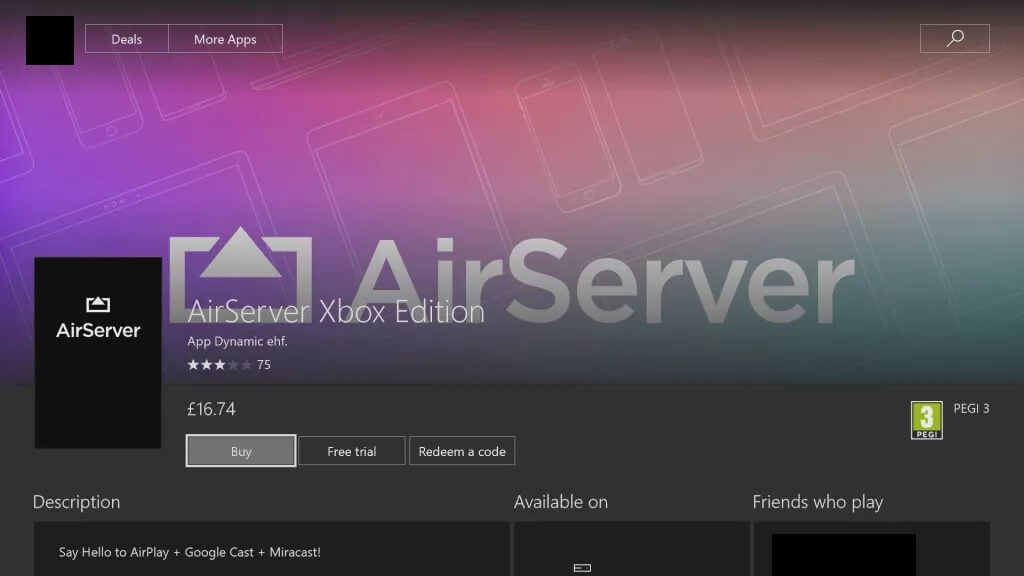 [3]. Once it gets downloaded, open the app and select the Play Trail option.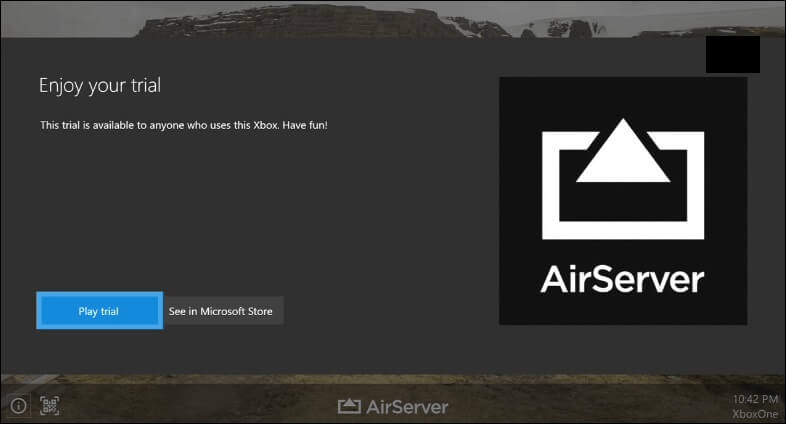 [4]. Press the A button on your controller on the following screen to display the QR Code.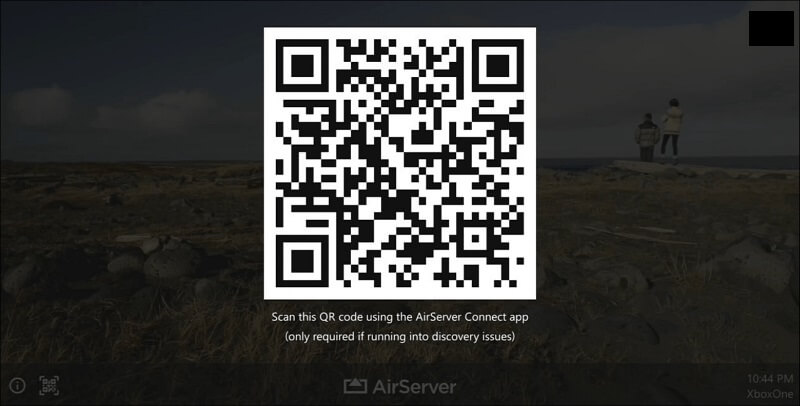 [5]. Open and download AirServer Connect from the App Store on your iPhone or iPad.
[6]. Open the app and tap the Scan QR Code option available on the screen.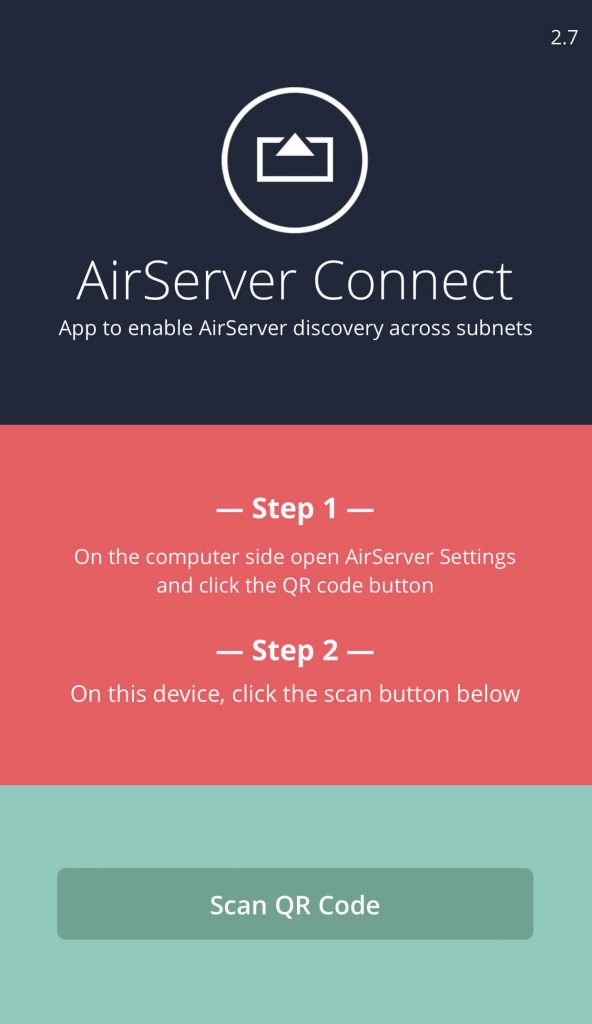 [7]. Post scanning, you'll be informed that your Xbox One device has been added to your AirPlay list.
[8]. Now, open the Control Center and click the Screen Mirroring option
[9]. Select your Xbox One device to mirror your screen or tap on the AirPlay option available on music and other apps to share content.
Problems on AirServer while AirPlay to Xbox
Xbox name will not be displayed under the list of devices on the AirPlay screen at times. It may be because you might not have connected your Xbox and Apple device (iOS or Mac) to the same WIFI.
When the app crashes, you should restart the app and try connecting to Xbox.
How to AirPlay Mac to Xbox One
To streamline AirPlay to Xbox One using AirServer, follow these steps to mirror your Mac screen effortlessly:
1. Set up AirServer on your Xbox One.
2. Open the Control Center on your Mac.
3. Select the AirPlay option from the Control Center.
4. Choose the AirServer Receiver (Xbox One) device from the available list.
5. Your Mac screen will appear on your Xbox One via wireless mirroring.
How to Stream Videos from Mac to Xbox One
1. Initially, download and install the SofaPlay app on your Mac.
2. Open the Microsoft Store on your Xbox-connected TV.
3. Search for Xbox Video and launch the app.
Note: If you haven't installed the app yet, click on Install and then open the app.
4. Launch the SofaPlay app on your Mac.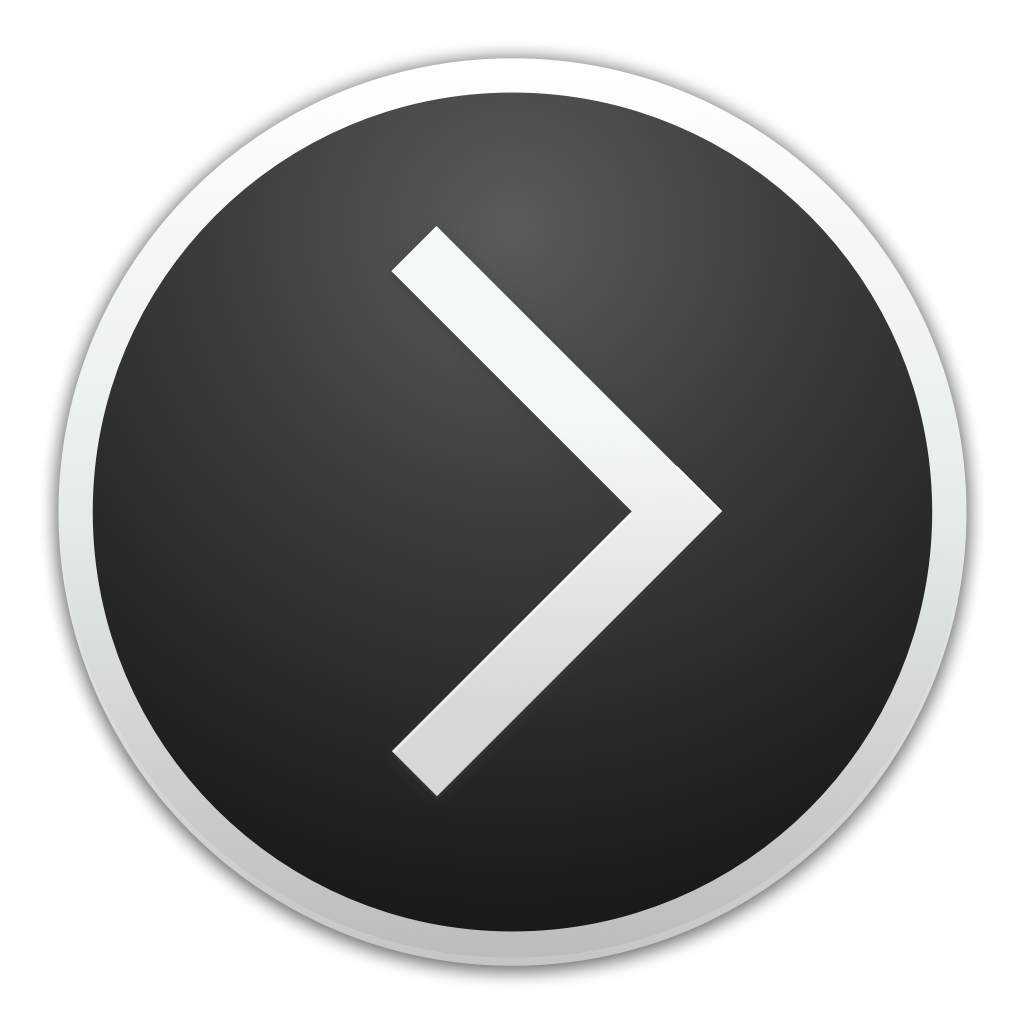 5. From the drop-down options, select your Xbox device.
6. Click and drag the video file from your Mac and drop it into SofaPlay.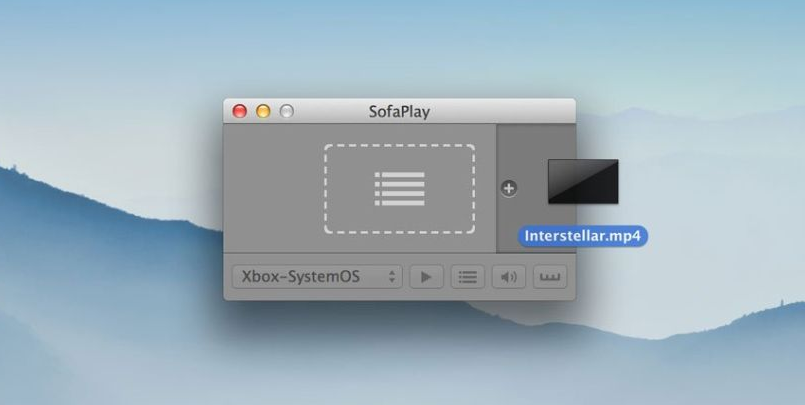 7. The selected video starts playing on your Xbox.
8. You can also use the Xbox controller for video playback controls.
Alternative Apps to AirPlay to Xbox One
There are many reliable third-party applications available for AirPlay to Xbox One. Each one has a unique feature, some of them are listed as follows.
xbStream – You can download and install it from App Store, which helps to control the Xbox One Console. Ensure that the device and the console are connected to the same WiFi network.
LetsView – It is available for all devices, including iOS, Windows, and Android devices. It helps in screen sharing your iPhone with other devices. That is you can also use this app to AirPlay to PS5 and other gaming consoles.
Frequently Asked Questions
How to connect iPhone or iPad to Xbox 360?
You can use the official Xbox app option mentioned above or connect the iOS device using a USB cable.
Does Xbox One have the AirPlay app?
No. Xbox does not have an AirPlay app. Instead, you can utilize the third-party apps mentioned above.
How to mirror Android to Xbox One?
Install iMediaShare on your Android. Connect Android and Xbox to the same WIFI network. Open the iMediaShare app and tap the smartphone icon. Select Xbox One to start mirroring. If it doesn't work, you can try other best AirPlay apps for Android.
Why can't I AirPlay on my Xbox?
If you can't use the AirPlay feature on Xbox, it may be due to an unstable WiFi network or a technical issue on the Xbox.