VIZIO is one of the leading television manufacturers that comes with a built-in AirPlay 2 feature. Using this, you can wirelessly stream content from your iPhone, iPad, or Mac to the bigger screen of your VIZIO Smart TV. The only thing is that it requires a stable internet connection to stream photos, music, and videos from an Apple device to your VIZIO Smart TV. Using AirPlay, you can enjoy streaming content in 4K HDR and Dolby Vision on your VIZIO TV.
AirPlay 2 Compatible VIZIO Smart TV
Here you can find the list of AirPlay 2 compatible VIZIO Smart TVs.
Model Series
Manufactured Year
OLED
2020
V- Series
2019, 2020
D-Series
2018, 2019
P-Series
Quantum (2018, 2019, 2020)
Quantum X (2019, 2020)
M-Series
Quantum (2019, 2020)
2016, 2017, 2018
E- Series
2016, 2017, 2018 (UHD models)
How to Enable/Disable AirPlay on VIZIO Smart TV
1. Tap the Smart cast button on your VIZIO TV remote.
2. Go to the Extras section from the options list.
3. Further, scroll down to select Apple AirPlay.
4. Now the AirPlay Settings page will open on the screen.
5. Click on AirPlay and turn on the feature.
How to AirPlay iPhone/iPad to VIZIO TV
Before you start, connect your Apple device and TV to the same WiFi network.
[1] Launch an AirPlay-compatible app on your iOS device. For example, Disney Plus.
[2] Select the content you want to stream and click the AirPlay icon.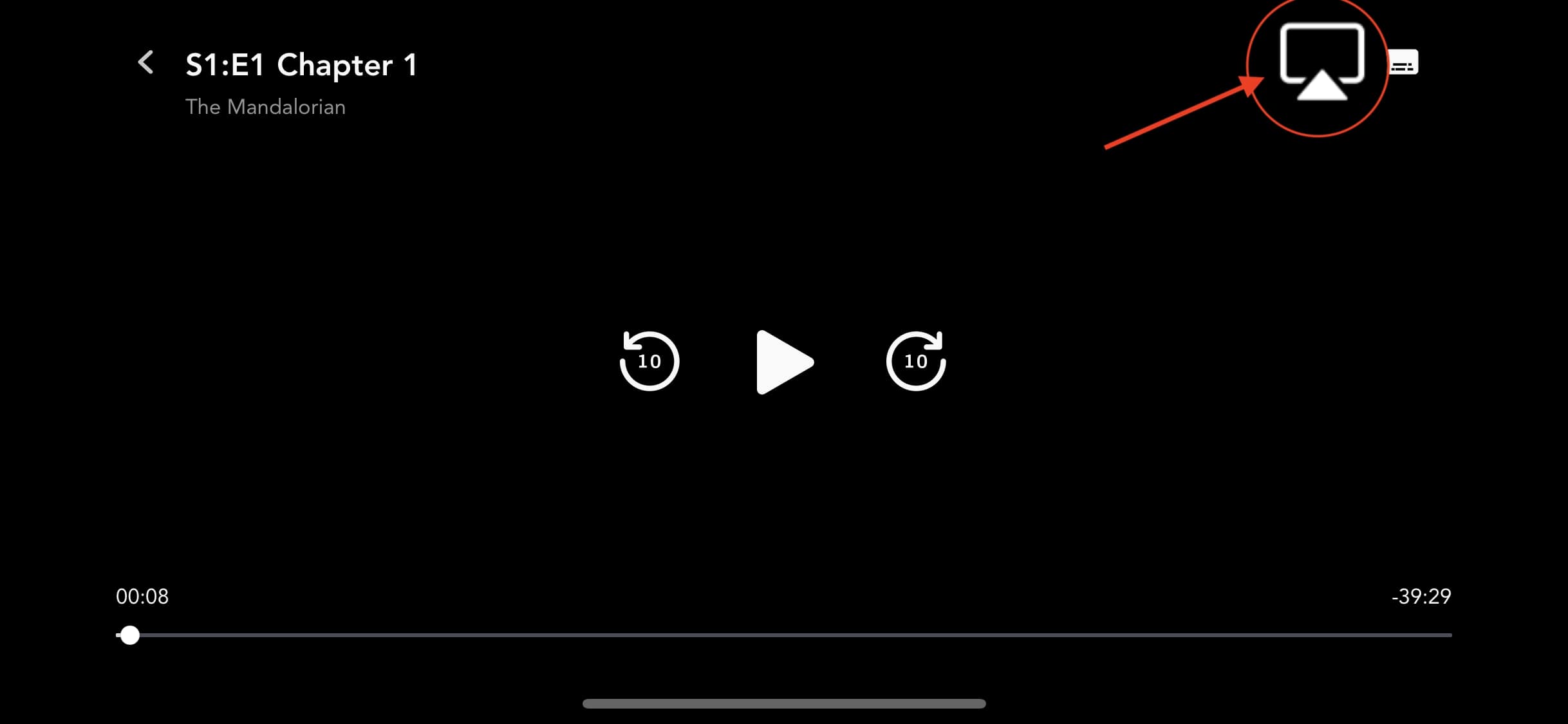 [3] Select your Vizio Smart TV from the list of devices.
Note: Alternatively, go to the Control Center on your iPhone or iPad, select Screen Mirroring, and choose your VIZIO TV.
[4] Once connected, the content will start playing on your TV.
How to AirPlay from Mac to VIZIO TV
[1] Initially, connect your Mac and VIZIO TV to the same Wi-Fi network.
[2] Tap the AirPlay icon at the top of the Mac home screen.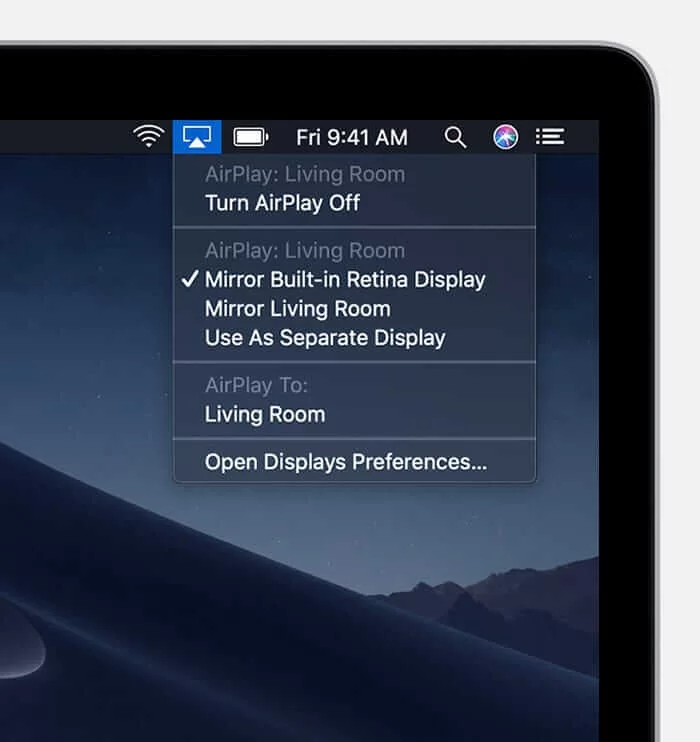 [3] Click the Second display option.
[4] Select your VIZIO TV from the available devices.
[5] Now, play the desired content on the Mac and watch it on the TV.
Note: Once you have finished streaming, don't forget to turn off AirPlay on your Mac.
How to AirPlay to VIZIO TV Without WiFi
If your TV is not AirPlay 2 compatible or you don't have an internet connection, use a lightning to HDMI adapter to screen mirror content from iPhone to TV. You can purchase the Lightning to HDMI adapter online on shopping sites like Amazon.
[1] Connect the lightning end of the connector to your iPhone.
[2] Now, connect one end of the HDMI cable to the HDMI port on the adapter and the other end of the HDMI to the HDMI port on your VIZIO TV.
[3] Switch your TV to the HDMI source using the TV remote.
[4] Select content and start streaming it on your VIZIO Smart TV.
Frequently Asked Questions
Does VIZIO Smart TV support AirPlay?
Yes, selective models of the VIZIO smart TVs support the AirPlay feature.
How to Fix AirPlay Not Working on VIZIO TV?
To fix AirPlay not working on VIZIO TV, follow these troubleshooting methods,
[1] Disable and re-enable AirPlay.
[2] Soft reset your VIZIO TV.
[3] Check your internet connection.
[4] Update your VIZIO TV and Apple device.
[5] Reset your VIZIO TV.