What We Know
AirPlay from iOS: Install Tidal app → Launch it → Sign in → Now Playing → AirPlay → Select TV → Done.
AirPlay from Mac: Visit Tidal Website → Sign in → Control Center → Screen mirroring → Select your TV → Enter the passcode → Done.
Tidal is a famous music streaming service having more than 80 million music tracks. Similar to Spotify, you can AirPlay Tidal from an Apple device to your AirPlay-enabled TV or speaker. This way you can listen to 16-bit 44.1 kHz high-quality songs wirelessly without installing the app on your TV. Ensure that your iPhone, iPad, or Mac and AirPlay receiver are connected to the same WiFi network.
How to AirPlay Tidal from iPhone/iPad to Apple TV
Enable AirPlay on your Apple TV by going to Settings → AirPlay & HomeKit Settings → Turn ON AirPlay. Also, check if your iPhone/iPad and Apple TV are connected to the same WiFi network. Next, install Tidal on your iPhone/iPad from the App Store.
1. Launch the Tidal app on your device and log in to your account using the credentials.
2. Click on the Now Playing icon on the bottom menu.
3. While playing the music, you can see the AirPlay icon in the bottom-left corner.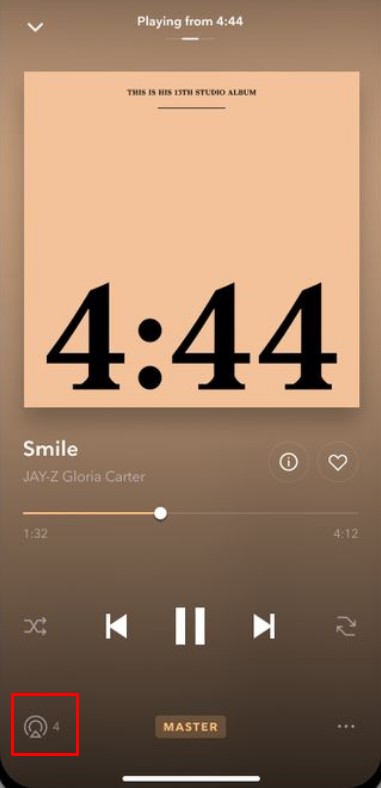 4. Tap it, and it will search for the devices. Select your Apple TV from the list.
5. Finally, you stream and listen to music on the Apple TV by using the Tidal app on your iPhone/iPad.
Note: If you have finished streaming music, don't forget to turn off AirPlay on your iPhone.
How to AirPlay Tidal to Android TV
You can also stream Tidal music on AirPlay 2-compatible TV. But you need to enable a few settings.
1. First, enable AirPlay on your Android TV.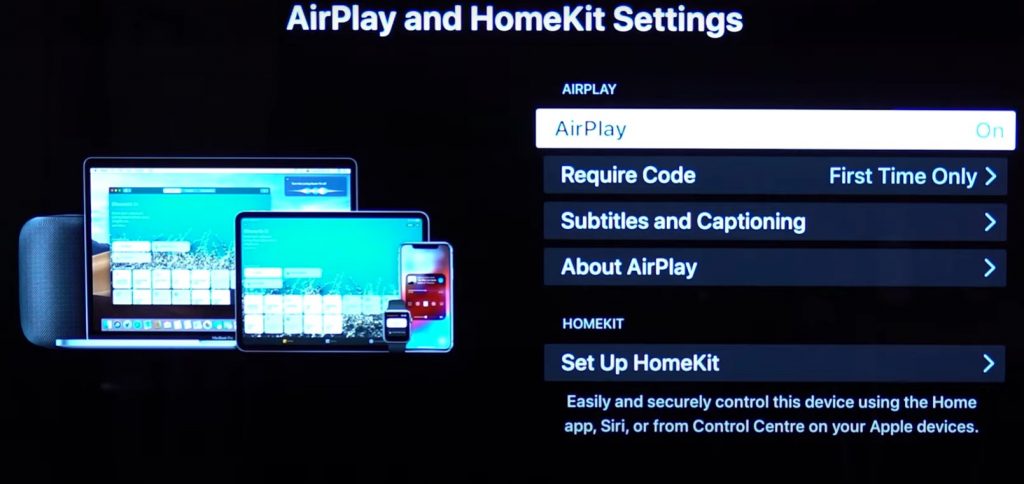 2. Similar to the above method, tap the AirPlay icon on the app and select your Android TV.
3. Once your Android TV is connected, you can stream music on it from your iPhone/iPad devices.
Note: You can also connect Tidal to AirPlay-compatible speakers to stream and listen to the music in a higher resolution and without any interruptions.
How to AirPlay Tidal from Mac to Apple TV
1. Visit the official website of Tidal on your browser.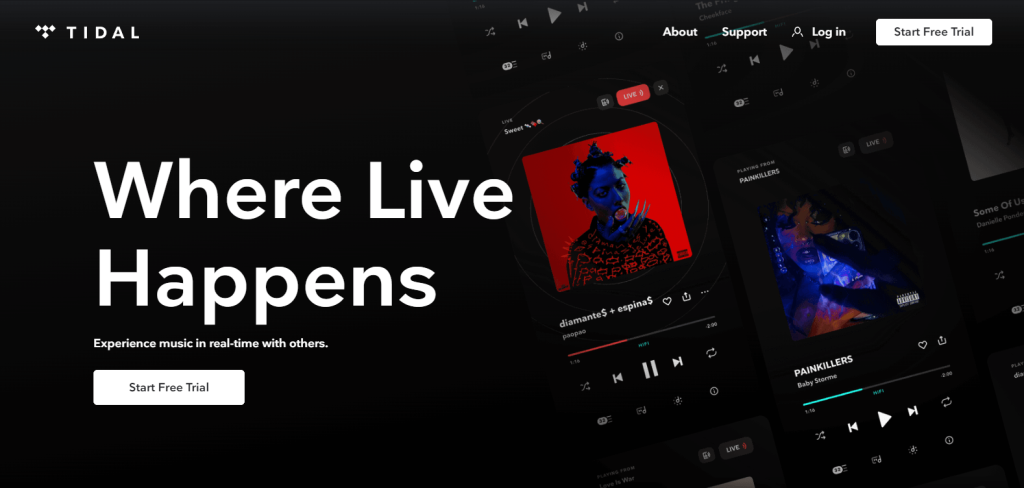 2. Complete the sign-in process using the credentials.
3. Start playing the music, and click the Screen Mirroring icon on the Mac's Control Centre.
4. Select your Apple TV, enter the passcode, and it will be connected.
5. Finally, you can see the Tidal interface on the Apple TV. Now, listen to the music streaming on your Apple TV from the Mac.
Note: Make sure to disable AirPlay on Mac if your device is not in use.
DIY Fixes for Tidal AirPlay Not Working
If the Tidal app keeps buffering, freezing, or disconnecting from AirPlay, you can try troubleshooting methods to resolve such issues.
Ensure stable and high-speed internet connectivity on your TV.
Update your TV or iOS device to the latest version.
Clear the cache or data on your TV to remove temporal bugs.
Uninstall and reinstall the application to clear the app-related issues.
Check the server outage of the Tidal application on Downdetector.
Restart your Mac or iOS device to refresh your device.
Frequently Asked Questions
How much is Tidal HiFi?
Tidal has two subscription plans: HiFi and HiFi Plus. The HiFi starts at $9.99/month and HiFi Plus at $19.99/month. You can subscribe to any of the plans after completing your 30-day free trial.
What is the difference between Tidal Connect and AirPlay?
Tidal Connect is a built-in feature on Tidal to stream music in Hi-Res on other devices. It is similar to Spotify Connect. AirPlay is a protocol available in Apple devices to connect and wirelessly stream any media.
Does Apple CarPlay Support Tidal?
If you are a Tidal subscriber, you can access the Apple CarPlay feature to stream Tidal music.