Though Zoom AirPlay offers plenty of benefits, at times the Zoom app may not be working. As a result, there will be no sound on AirPlay during wireless mirroring. In such circumstances, you may find it hard to figure out the reason. We recommend trying these workarounds to fix all kinds of Zoom AirPlay issues that you have with your iPhone, iPad, and Mac.
Reasons For Zoom AirPlay Not Working
Maybe the devices are not connected to the same WiFi network
Your Firewall may block Zoom if you are using Windows
The Zoom server might go down
When you have enabled AP Isolation
If the Auto-lock feature is turned on your Apple device
If too many apps are running in the background
AirPlay is not compatible with your device
If you have accidentally enabled Airplane mode
If you have not upgraded the app or TV firmware
How to Fix Zoom AirPlay Not Working
Unfortunately, many times we might not be able to AirPlay Zoom. For your convenience, we have prepared a checklist that you should look for to avoid such problems.
Check WiFi Network
When your devices aren't connected to the same WiFi connection, you might not be able to AirPlay seamlessly. If the Zoom AirPlay keeps disconnecting, it is due to an unstable internet connection. When you undergo these issues, connect it to a different WiFi network and ensure it delivers the required speed for Zoom meetings.
Restart WiFi Router
If you receive slow internet speed, restart the WiFi router to fix the issue immediately. Rebooting the router will improve the internet speed for Zoom. You need at least 5-20 Mbps internet speed to AirPlay without stuttering audio. If you feel that the internet speed is slow, you can test the internet speed, by visiting online sites like fast.com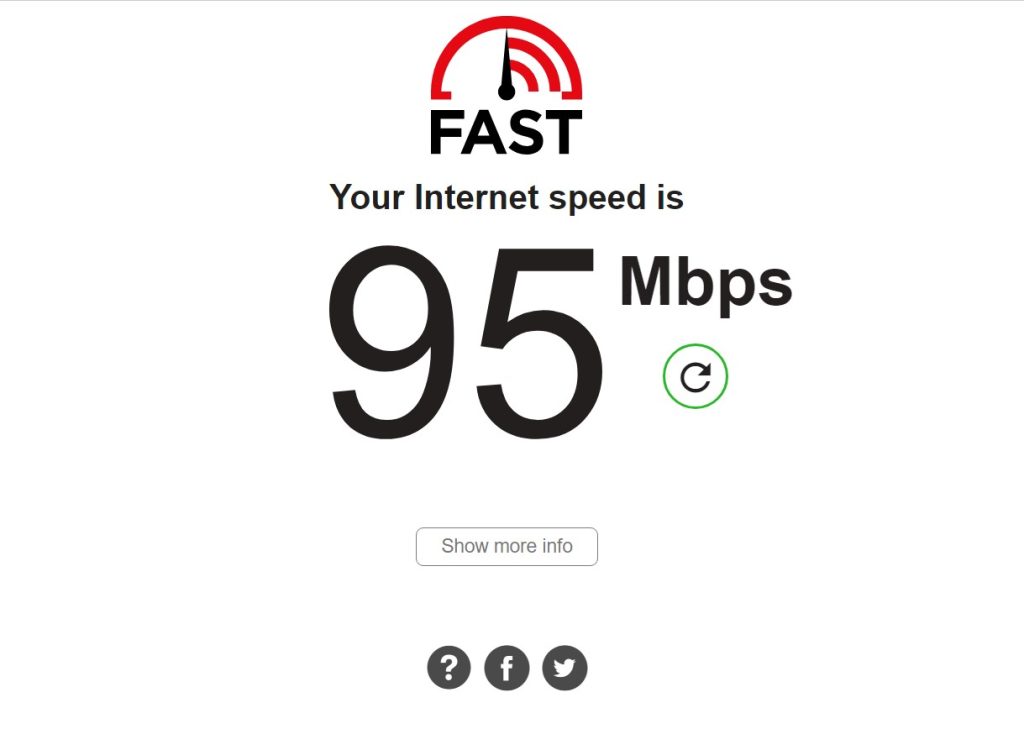 Check the Zoom Server Status
If the Zoom server is down, you can't attend the meeting to the fullest. Moreover, it also interrupts when you AirPlay. Sometimes, you might see a black screen when AirPlay on your Apple TV or other compatible devices. If you experience this for a long period, try checking the server status of Zoom on online websites like Downdetector. If you find that the Zoom app server is down, you should wait until the technical team resolves it.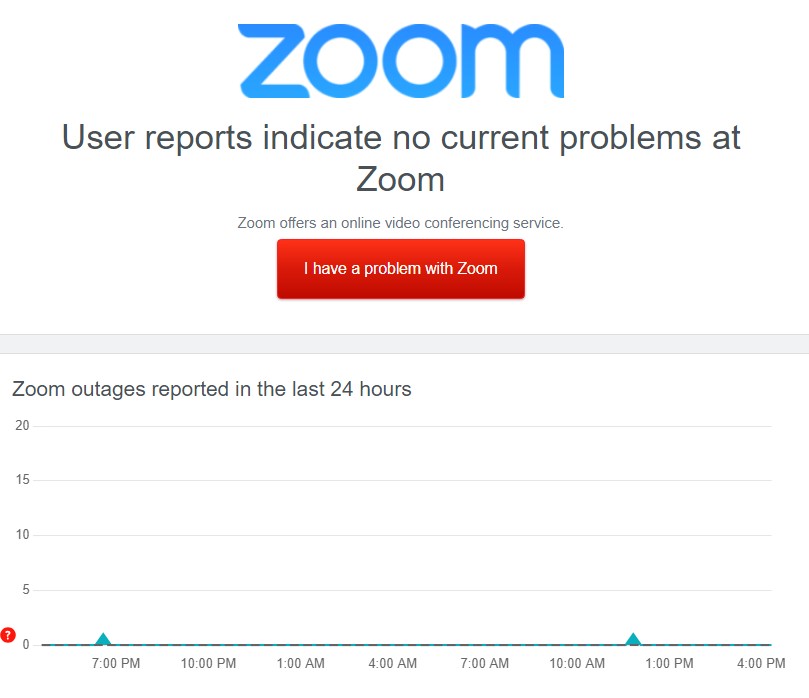 Change Settings on Windows Firewall
Try disabling the Firewall on Windows, as this might be one of the reasons why AirPlay stops working. If Zoom AirPlay is unable to connect on Windows 10, follow the below steps.
1. Click the Windows Start menu and search Firewall & Network Protection.
2. Select the Allow an app through the Windows firewall option.
3. Click on the Change Settings option.
4. Scroll to the bottom and mark the Zoom Video Conference check boxes.
5. Tap OK to save the changes. Doing so would allow AirPlay to start working again.
Disable Background Apps
If too many apps are running in the background on your iPhone, iPad, or Mac, it will make Zoom video call work slowly. Since, when you AirPlay, the background apps may consume more internet and might reduce the bandwidth needed for Zoom. Therefore, we suggest you close the unused apps if before you start Zoom meeting.
Check the Antivirus
Having strict privacy and security is very necessary. At the same time, due to some restrictions, you might not be able to AirPlay Zoom to the TV without interruptions. Hence, this is one of the major reasons, why you can't AirPlay Zoom meetings from Windows and Mac. The only possible way to fix this is by turning off protection for a specific app (Zoom) by visiting your Antivirus settings.
Disable Airplane Mode
If your iPhone/iPad/Mac has enabled Airplane mode, you might not be able to AirPlay, as the WiFi gets disconnected. Hence, disable the Airplane mode on your device. Later, connect your Apple device and AirPlay-enabled TV to the same WiFi network to fix the issue.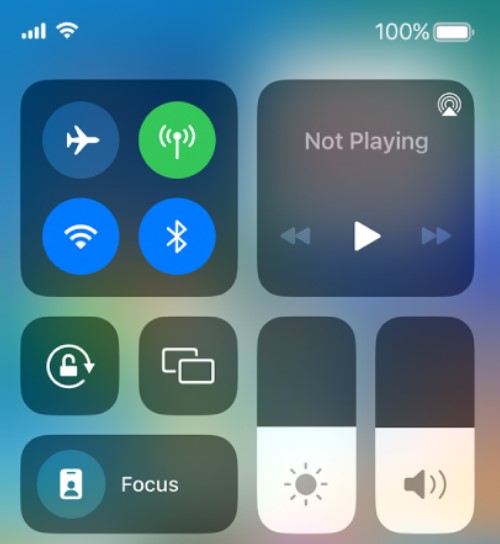 Check Device Compatibility
It is one of the basic criteria that the device we use should be compatible with AirPlay. If you are using an older device, there is a high chance of the device being incompatible. If that's the case, you can use third-party applications like AirBeamTV and ApowerMirror to screen mirror the Zoom app.
Note: If you don't have an AirPlay-enabled TV, you can AirPlay from your iPhone to Mac as an alternative.
Update Apple TV and Smart TV
When the device firmware is outdated, the device might not be visible to your smartphone and desktop. If both devices are not up-to-date, you can't be able to connect and use AirPlay on Zoom. Upgrade Apple TV firmware to the latest by going to Settings → System → Software Updates → Update Software. Similarly, update your iPhone, iPad, or Mac and try AirPlay the app.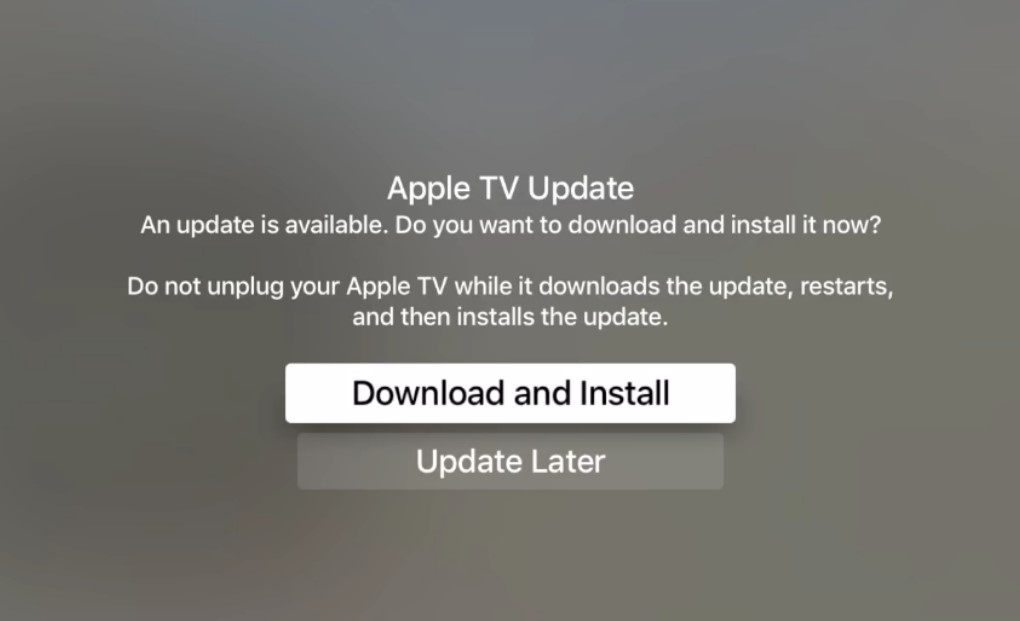 Reset Apple TV
If none of the methods works and Zoom AirPlay is not working still, you need to reset your Apple TV device to factory settings. Go to Settings → System → Reset. Doing so, will reset the device and erase the data completely. Set up Apple TV from scratch, and AirPlay Zoom on the Apple TV.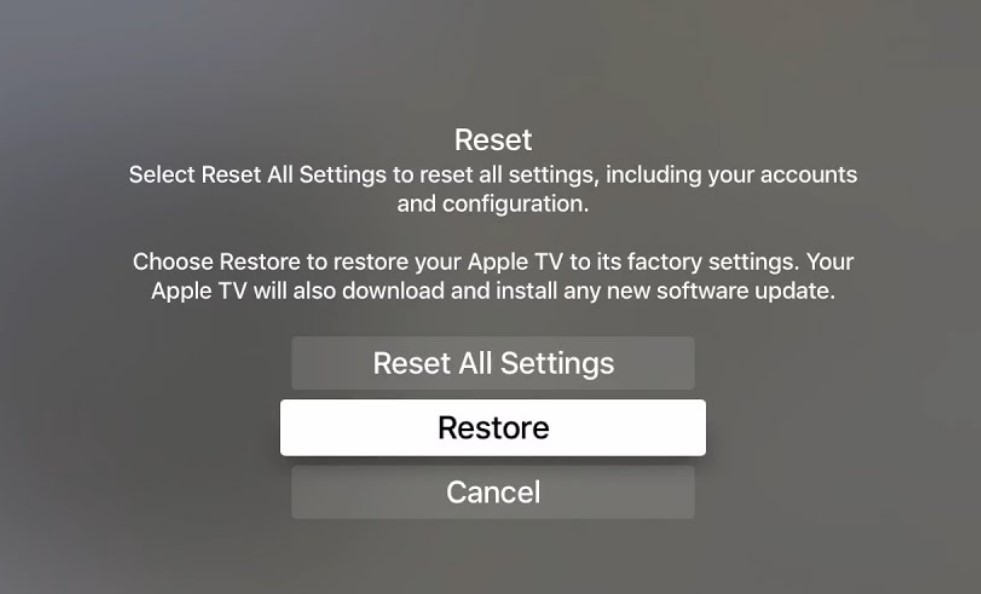 Alternate Way to Screen Share Zoom Meeting
You can install ApowerMirror on any of your devices to screen mirror Zoom. It is supported for Windows, Mac, iOS, and Android. In addition, you can use features like screen recording and take screenshots using the ApowerMirror app.
1. Install ApowerMirror on your PC or smartphone from their Apowersoft official website.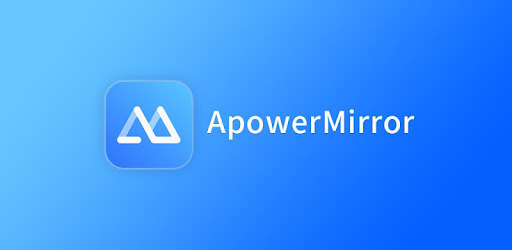 2. Launch ApowerMirror and ensure both devices are connected to the same WiFi network.
3. If you are using Android, click the blue mirror icon to scan for devices.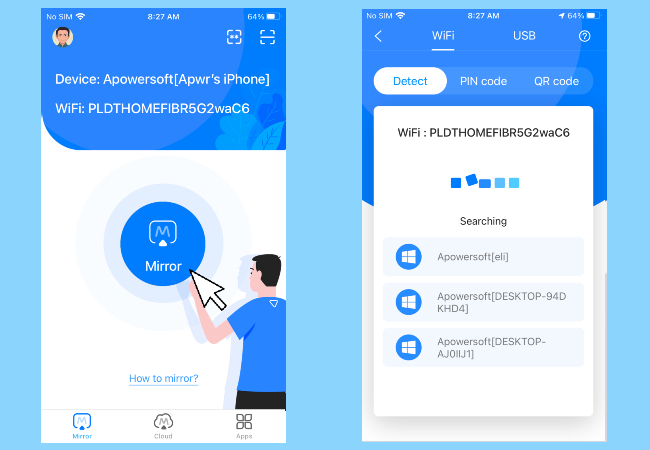 4. Select the name of your PC and click Start Now.
For iOS
Go to the Control Center and click the Screen Mirroring option.
Select your PC to start mirroring.
FAQ
What to do if Zoom AirPlay is unable to connect from Mac?
Go to System Preferences → Sharing → Disable AirPlay Receiver on your Mac. Then, restart your Mac and Zoom and check if the issue is resolved.
How to screen mirror Zoom from an iPad?
For screen mirroring Zoom from an iPad, connect your TV to the same WiFi network as your iPad. Tap the Screen Mirroring icon at the top right. Select the Zoom Room name to connect. If prompted, enter the passcode that appears on the Zoom Room screen.