SoundCloud is an audio streaming and distribution platform for listeners and creators. SoundCloud is available on Web, iOS, and Android. If you intend on listening to it on your Smart TV, you can AirPlay SoundCloud to your AirPlay 2 compatible TV using your iPhone, iPad, or Mac.
To listen to SoundCloud songs via AirPlay, make sure that AirPlay 2 built-in TV and Apple devices are connected to the same WiFi network. Even if SoundCloud AirPlay is not working, we have added some easy tricks to fix the issue in the meantime.
How to Enable AirPlay on Apple TV
It is mandatory to enable AirPlay on Apple TV to screen mirror content from Apple devices to your Apple TV.
1. Navigate to Settings on your Apple TV Home screen.
2. Select the AirPlay and HomeKit option from the list.
3. Turn ON the AirPlay.
How to AirPlay SoundCloud from iPhone/iPad to Apple TV
1. You can install the SoundCloud app from the App Store on your iOS device for a better experience instead of using the browser version.
2. Once you installed the app, log in to your account with the associated credentials.
3. Search and play your favorite songs by choosing the artists or a playlist.
4. Go to the Control Center on your iOS device. You can see the audio player with the AirPlay 2 icon.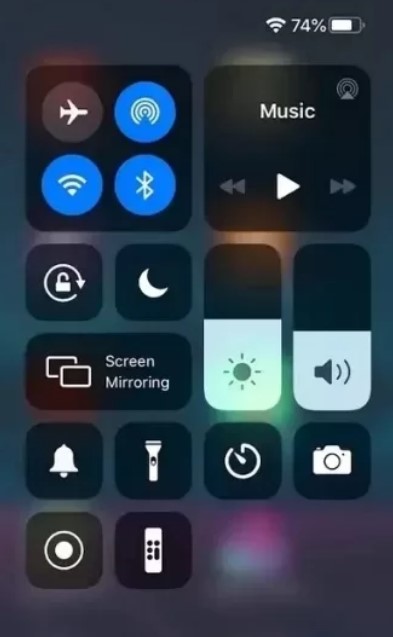 5. Click the AirPlay 2 icon and select your Apple TV from the list of devices.
6. Finally, you can see the music streaming on the Apple TV from your iPhone/iPad.
Note: Ensure to turn off the Airplay on your iPhone after streaming songs from SoundCloud.
How to AirPlay SoundCloud to Android TV
Before AirPlay to Android TV, ensure that your Android TV supports the AirPlay feature.
1. Configure the AirPlay settings and turn on the AirPlay feature on your Android TV.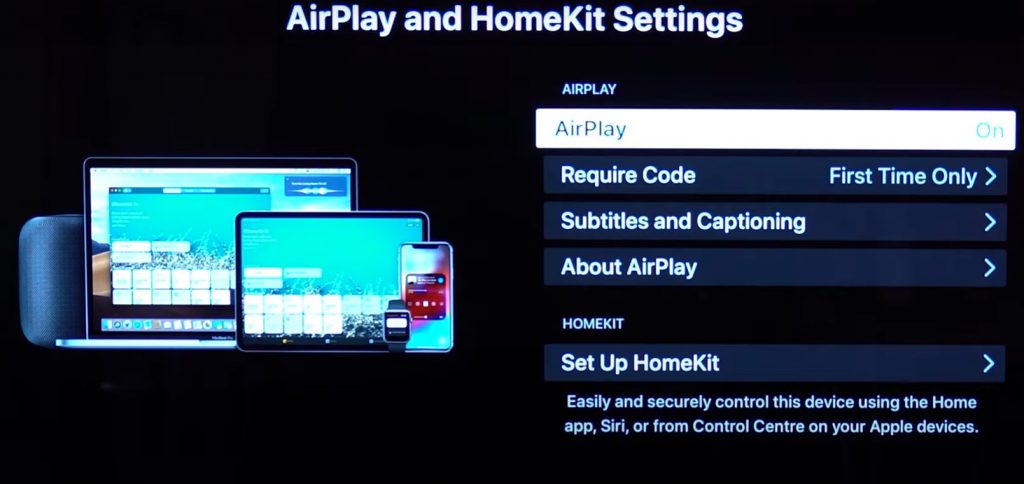 2. Open the SoundCloud app on your Apple device and play the song you want.
2. Similar to Apple TV, click the AirPlay 2 icon on your iPhone/iPad/Mac and select your Android TV from the list of nearby devices.
3. Now, you can stream and listen to your favorite music albums on Android TV.
Note: Using the same steps, you can AirPlay YouTube Music to your Smart TV.
How to AirPlay SoundCloud from Mac to Apple TV
Since there is no SoundCloud app for Mac, you can access SoundCloud by visiting its official website. Make sure to connect your Mac and Apple TV (or) Smart TV to the same WiFi network.
1. Visit soundcloud.com from Safari on Mac.
2. Login with your SoundCloud account and play your favorite song.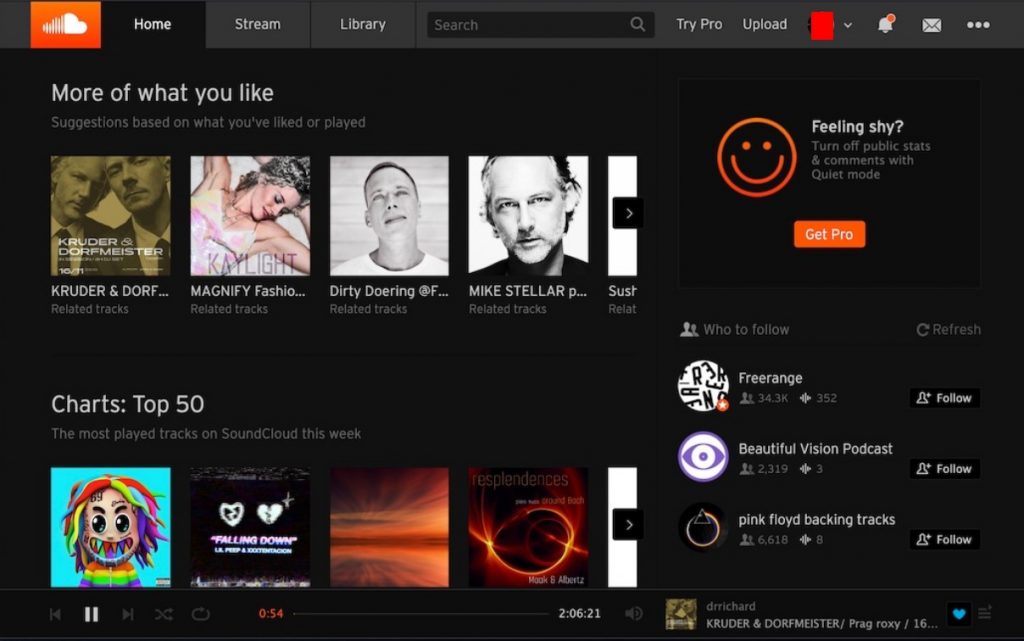 3. Click the Control Center icon on Mac and select Screen Mirroring.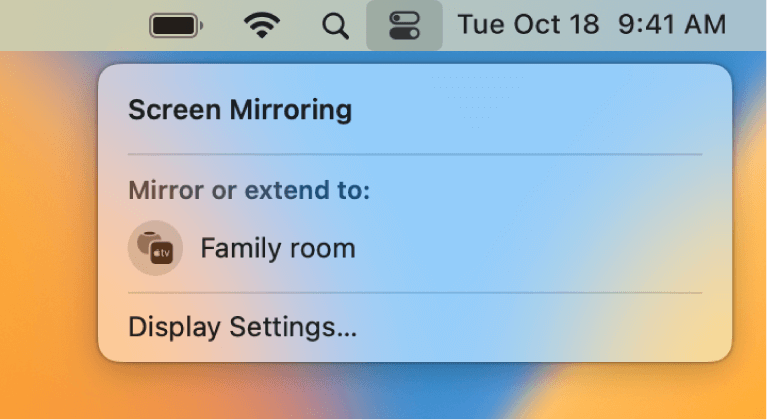 4. Select your Apple TV from the list and enter the AirPlay passcode that appears on the TV screen.
5. Once connected, your Apple TV will play music from your Mac using AirPlay.
Note: When you are done streaming, make sure to turn off the AirPlay on your Mac device.
How to Fix AirPlay SoundCloud Not Working
Is AirPlay SoundCloud not working? It may be due to certain reasons, such as long-distance between the AirPlay devices, or your device might need a restart. Else, you might have turned on the low data usage mode, or because of outdated software or poor internet connectivity.
Whatever the reason for the trouble, we recommend trying these fixes.
Ensure that AirPlay devices are turned on and within the WiFi range.
Check whether the devices are connected to the same network.
Try alternating between the wired and wireless networks.
Restart the devices that you use to AirPlay SoundCloud.
Update the SoundCloud app and the AirPlay-compatible devices.
Uninstall and reinstall the SoundCloud app.
FAQ
Why is SoundCloud AirPlay not working on my Apple TV?
When SoundCloud AirPlay is not working on your Apple TV, try these workarounds.
[i] Restart your Apple TV.
[ii] Update your Apple TV to the latest version.
[iii] Turn OFF and turn ON AirPlay.
[iv] If nothing fixes the issue, try resetting your Apple TV.
How to use SoundCloud without ads?
To use SoundCloud without ads, you need to subscribe to the SoundCloud Go+ subscription. The SoundCloud Go+ plans start at $9.99/mon for users.
Does SoundCloud work offline on iPhone?
Yes, you can save your liked songs, playlists, and your entire library on your Smartphone device for offline listening.
Why can't I listen to some songs offline on SoundCloud?
Some tracks are not available for offline listening it is because the rights holder might have disabled the ability to listen to the songs offline.