What We Know
AirPlay Plex from iOS: Enable AirPlay on TV → Connect TV and iOS to same internet → Launch Plex → Sign in → Browse content → Select AirPlay icon → Choose TV → Enjoy watching.
From Mac: Turn on AirPlay on TV → Connect Mac and TV to same WIFI → Open Browser → Visit Plex website → Log in → Search content → Enable AirPlay → Select TV → Start watching.
Plex is an American streaming and media player platform. It is a great rival and works as a better alternative to Kodi. So, one could stream and organize media such as video, audio, and photos from their media library. If you don't want to get Plex for Apple TV/smart TV but still prefers watching Plex content on the big screen, then you can use its in-built AirPlay feature. So, you can transfer the desired media from your iPhone, iPad, and Mac to an AirPlay-compatible Smart TV.
How to AirPlay Plex from iPhone/iPad
Follow the steps below to AirPlay Plex from your iPhone/iPad to an AirPlay 2-supported TV.
[1] Enable AirPlay on your TV from Settings under AirPlay and Homekit.
[2] Ensure your iOS device and TV are connected to the same internet.
[3] Launch Plex on your iOS device.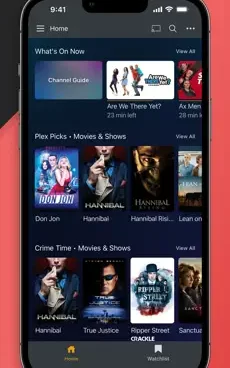 [4] Get Plex from App Store if you have not yet installed it on your device.
[5] Sign in with your account details.
[6] Browse for the content you want to watch on Plex.
[7] Select the AirPlay icon within the media player of the app.
[8] Choose your TV once the available devices are scanned.
Now you can enjoy watching your favorite content via AirPlay.
Note: If you are looking for an alternative, you can AirPlay Stremio to a compatible device.
How to AirPlay Plex from Mac
To watch Plex on an AirPlay 2 compatible TV from your Mac,
[1] Turn on the AirPlay feature on your TV.
[2] Keep your Mac and TV connected to the same WIFI.
[3] Choose your preferred web browser on Mac.
[4] Type the URL of Plex's official website in the URL text box.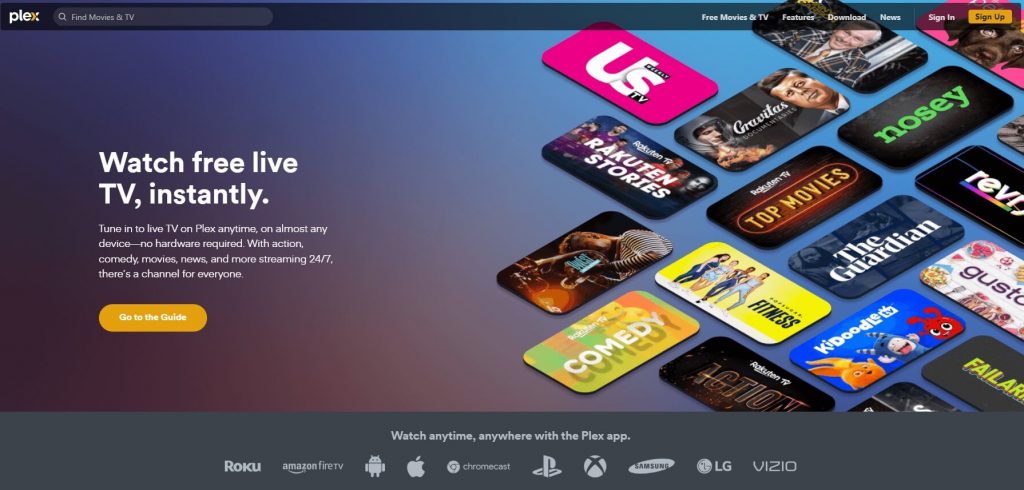 [5] Log in with your account credentials.
[6] Search for the content you want to watch on Plex.
[7] Enable the AirPlay option from the top right side of the menu bar on Mac.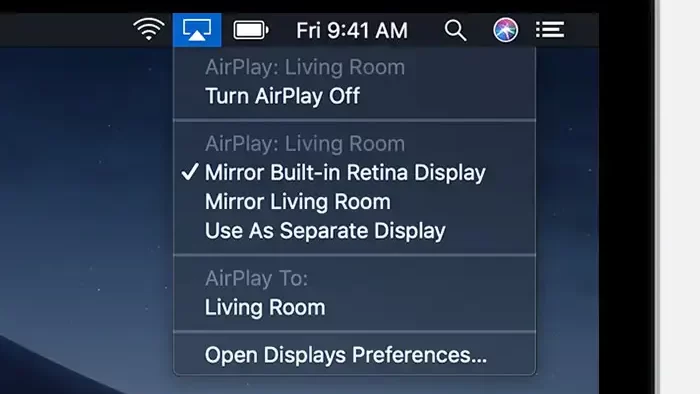 [8] Click on your TV to establish a connection.
[9] You can now start watching your desired content on a TV through AirPlay.
How to Fix Plex AirPlay Not Working Issue
If you suddenly experience AirPlay Not Working issue on Plex, follow the troubleshooting methods below.
Ensure all AirPlay devices are connected to the same internet.
Bring all AirPlay devices close to each other.
Confirm that the TV you are connecting to AirPlay Plex is compatible with AirPlay 2 feature.
Make sure no other devices are connected to AirPlay than your iPhone/iPad/Mac and TV.
Ensure you have strong, stable, and faster WIFI.
Keep your Apple device, Mac, TV, and Plex app updated to their latest software versions.
Reinstall the Plex app on your iOS device.
Re-login to Plex app on your iOS.
Restart your Apple device and TV.
Clear cache files on your TV.
Reset your Apple device and TV.