AirPlay is an amazing in-built feature available on Apple TV and a few AirPlay 2-compatible smart TVs with which you can screen mirror from iOS devices or Mac. However, AirPlay is also prone to issues that need various fixing techniques to resolve it. AirPlay stuttering audio is one issue that occurs mainly on wireless devices with which you stream audio-specific content. Here, let us know some simple fixings techniques to resolve the AirPlay stuttering audio issue.
Possible Causes for AirPlay Stuttering Audio
Due to the interference caused by the nearby electrical devices.
Problem with internet connection.
Using an outdated AirPort or router.
Temporary malfunction in network devices.
Audio doesn't get synchronized with the Apple TV.
How to Fix AirPlay Stuttering Audio
Restart your device
Turn off Bluetooth
Reduce Interferences
Use Wireless Diagnostics
Configure Router Settings
Check Your Wireless Router or AirPort
Restart your router
Sync AirPlay Audio with Apple TV
Restart Your Devices
Restarting your devices is a common troubleshooting technique to resolve minor and major issues, irrespective of the device. In this case, restarting your iOS devices/Mac helps get rid of the stuttering or AirPlay audio playing intermittently issue.
To Restart iOS Devices
1). On your iPhone or iPad, press the volume and side buttons until the power-off slider appears on the screen.
2). Drag the power slider to power off the device.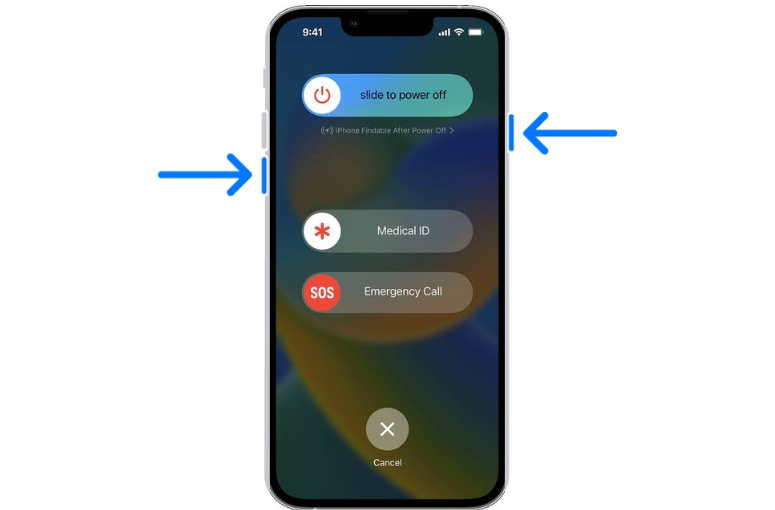 3). Then, wait until your iPhone or iPad turns off.
4). Turn your device back on by pressing and holding the side button until the Apple logo appears.
To Restart Mac
1). On your Mac, click on the Apple menu on the home screen.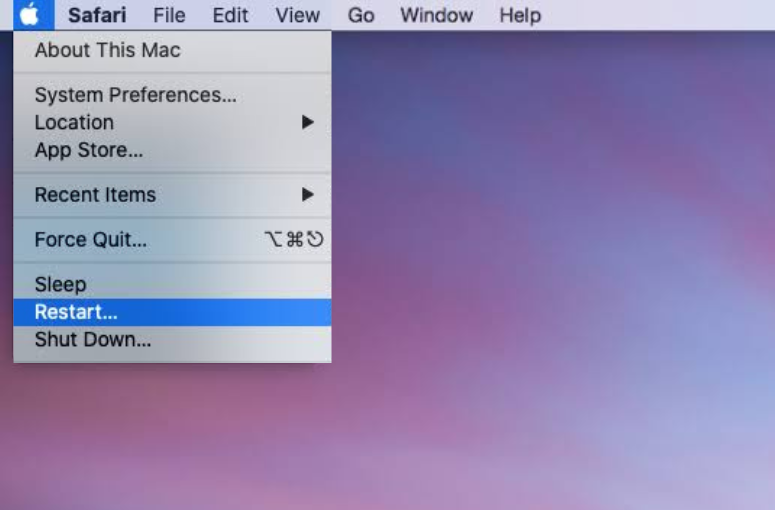 2). From the Apple menu, select Restart to reboot your Mac.
Note: Restarting the Mac devices will eventually fix the No Sound error on AirPlay/Screen Mirroring issue.
Turn Off Bluetooth
Apple has stated that turning off Bluetooth will help resolve audio stuttering issues in AirPlay. So, you can try disabling Bluetooth on your iOS devices, Mac, and also on all the nearby devices to avoid stuttering audio issues on your devices.
On iPhone
1). Go to the Settings app and choose Bluetooth.
2). Then, toggle the Off Bluetooth option to turn it off.
On Mac
1). On your Mac, find the Bluetooth icon from the menu bar at the top.
2). Click on the BlueTooth icon to turn it off.
Reduce Interferences
In most cases, you will notice stuttering in transmitting an audio signal via AirPlay when there is interference between electronic devices or home appliances like a refrigerator, microwave ovens, smart light bulbs, etc. To resolve the AirPlay stuttering audio issue, you have to reduce the interference caused by these electronic devices. You can remove the interference by repositioning the electronic devices or turning off the devices while establishing an AirPlay connection.
Use Wireless Diagnostics on Mac
If you are using Mac to AirPlay, then you can use a diagnostic software that helps to scan the entire wireless network. This diagnostic tool helps you find the root cause of the issue.
1). On your Mac, hold down the Option key and press the WIFI button in your menu bar.
2). Now, select Open Wireless Diagnostic.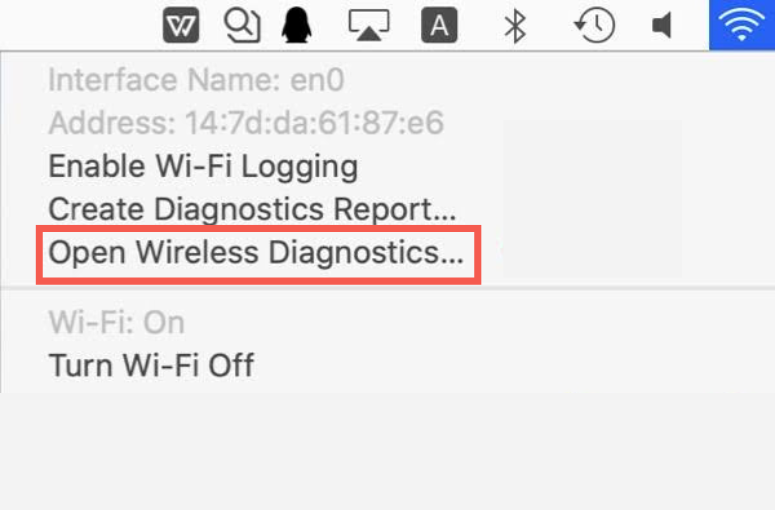 3). Then, you are prompted to enter the administrator name and password.
4). The diagnostic software will perform a series of tests to analyze and locate the problem in the wireless connection.
5). After completing the analysis, you will be provided with a reason for the issue, if detected.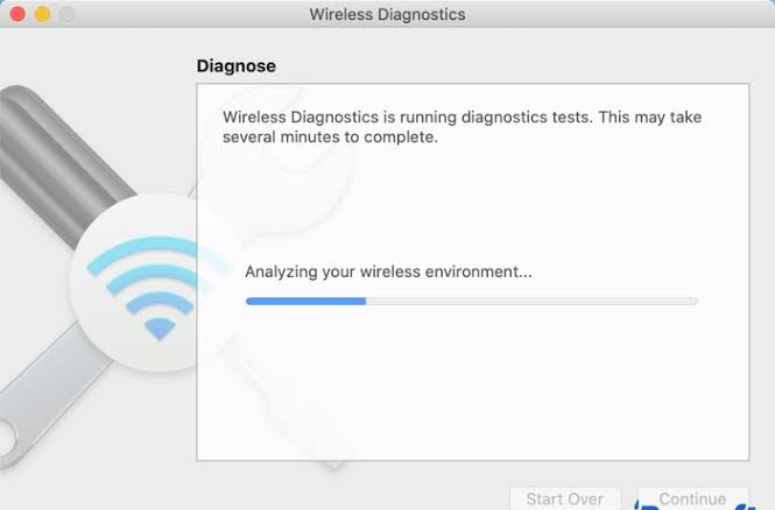 6). If no issue is found on the network, you will get the message Working as expected.
7). After completion of the diagnosis, you are provided with two options,
Monitor my Wi-Fi Connection

Continue to Summary
8). If you still have to pursue the diagnosis, choose Monitor my Wi-Fi Connection.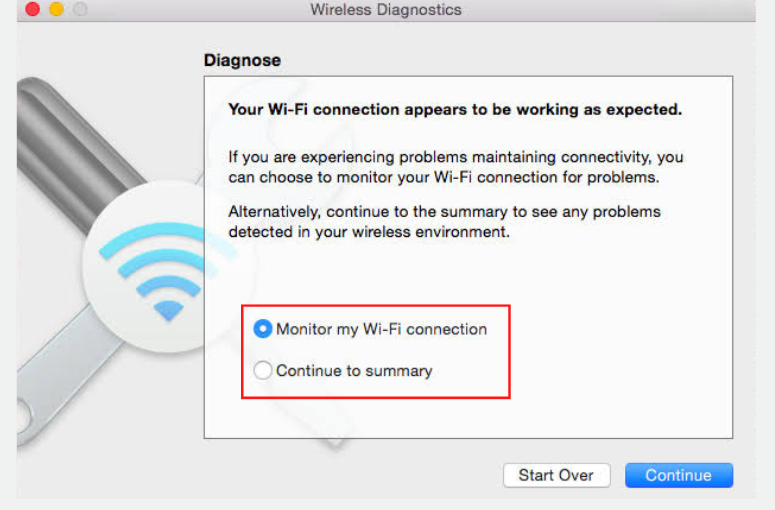 9). If you are done with the diagnostics, select Continue to Summary to view the summary report.
Check Your Wireless Router or AirPort
Based on the type of connection you were using, try the following fixing techniques to resolve the AirPlay stuttering audio issue.
For Wired Connection
Using a wired internet connection, you should check whether your AirPort is updated to the latest firmware. It is essential to upgrade your AirPort, as we are moved from using Megabit speed to Gigabit speed for fast streaming, downloading, and playing any web content. Try updating your AirPort from Mac's AirPort Utility Applications to avoid freezing, stuttering, and buffering issues on your AirPlay connection.
For Wireless Connection
If you are using WIFI, upgrade your router to dual or tri-band if you are using a single-band router. As we are using high-speed internet nowadays, the single-band found it hard to handle the internet speeds in Gigabits. Moreover, dual-band and tri-band routers support 2.4 GHz to 5GHz, which are proved helpful in reducing lagging, stuttering, and freezing issues in AirPlay connection.
Restart Your Router
Restarting your router is a simple yet effective fixing technique to improve the signal strength on your internet connection which will greatly help you to resolve the AirPlay Stuttering Audio issue on your device.
1). To restart your router, turn it off and unplug it from the power socket.
2). Wait for 30 seconds and plugin back the router to the power source again.
3). Then, turn on your router and check whether the issue gets resolved.
Now check AirPlay stuttering or audio playing intermittently issue gets resolved. If not, proceed with the below fix.
Sync AirPlay Audio with Apple TV
The stuttering issue may also occur when your audio lags or does not sync with the videos. In such cases, you have to find out the root cause of the problem to eliminate the AirPlay stuttering audio issue.
1). To sync audio, go to Settings on your Apple TV.
2). From Settings, select Video and Audio.
3). Then, choose the Wireless Audio Sync option.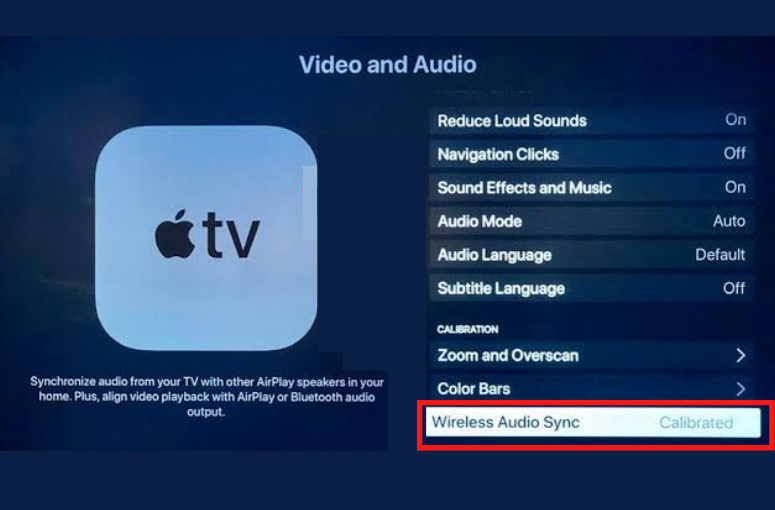 4). Your Apple TV will show you a message stating, Wireless Audio Sync.
5). Tap on Continue to get the authentication code on your Apple TV.
6). Enter the authentication code on your iOS device if you are connecting the iOS device and Apple TV for the first time.
7). Your iOS device and Apple TV starts Syncing, and you will hear a tone from TV speakers.
8). After the completion of Audio Sync, you will see a message on Apple TV stating Audio Sync Complete.
9). Finally, click Done.
Furthermore, you can also try to upgrade your router firmware to the latest version if you have any further issues. Even after following the above fixing techniques, if you still can't resolve the issue, contact Apple support to ask for further assistance to resolve the issue.
Frequently Asked Questions
Why does my TV stutter when streaming?
The major reason behind the stuttering issues on your device is a slow internet connection. Try to improve your signal strength or contact your ISP to address the issue.
How do I fix my glitchy audio?
You can fix the glitchy audio by disabling the audio enhancements and all input & output devices, changing the audio formats, and uninstalling the conflict network driver.