If you are looking forward to using AirPlay without WIFI, then it isn't possible directly. While this may look unfortunate, there is an alternative trick that will let you AirPlay the desired titles without WIFI. i.e., Peer-to-Peer AirPlay is a feature that allows us to stream audio, video, or even photos from your Apple device to your Apple TV. We can use AirPlay without Wi-Fi by pairing the Apple devices via Bluetooth but ensure to turn on the WiFi as well, even if it doesn't work. Now, the Apple Device turns into a temporary Wi-Fi hotspot and lets you connect with the TV to AirPlay audio or video content. Unfortunately, there are some limitations to these features, as we cannot Airplay some of the video content from Netflix, YouTube, and more.
Peer-to-Peer AirPlay Compatible Devices
Here are the Apple devices that have the peer-to-peer AirPlay feature,
iPhone (iOS 8 or later)
iPad (iPadOS 8 or above)
MacBook ( OS X Yosemite v10.10 or higher)
Apple TV (tvOS 7.0 or above)
Note: If you want to see the model number and version of your Apple TV, Go to Settings > General > About.
How to AirPlay iPhone to Apple TV Without WiFi
Before you start, it is mandatory to disconnect your Apple TV and iOS device from the Wi-Fi network.
1. Turn on your Apple TV and go to Settings.
2. From the list, click on Network and then select WiFi.
3. If Apple TV is connected to Wi-Fi, you can see it here. Click on its WiFi name and tap Forget Network.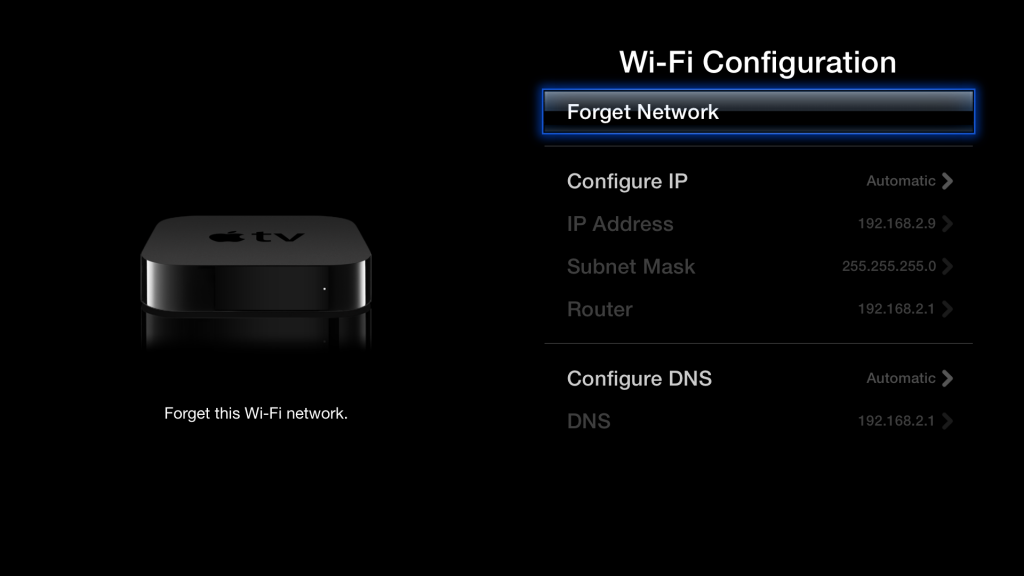 4. Take your iOS device and open Settings.
5. Choose WiFi from the list.
6. Click on the WiFi name to which your device is connected. Tap Forget This Network option.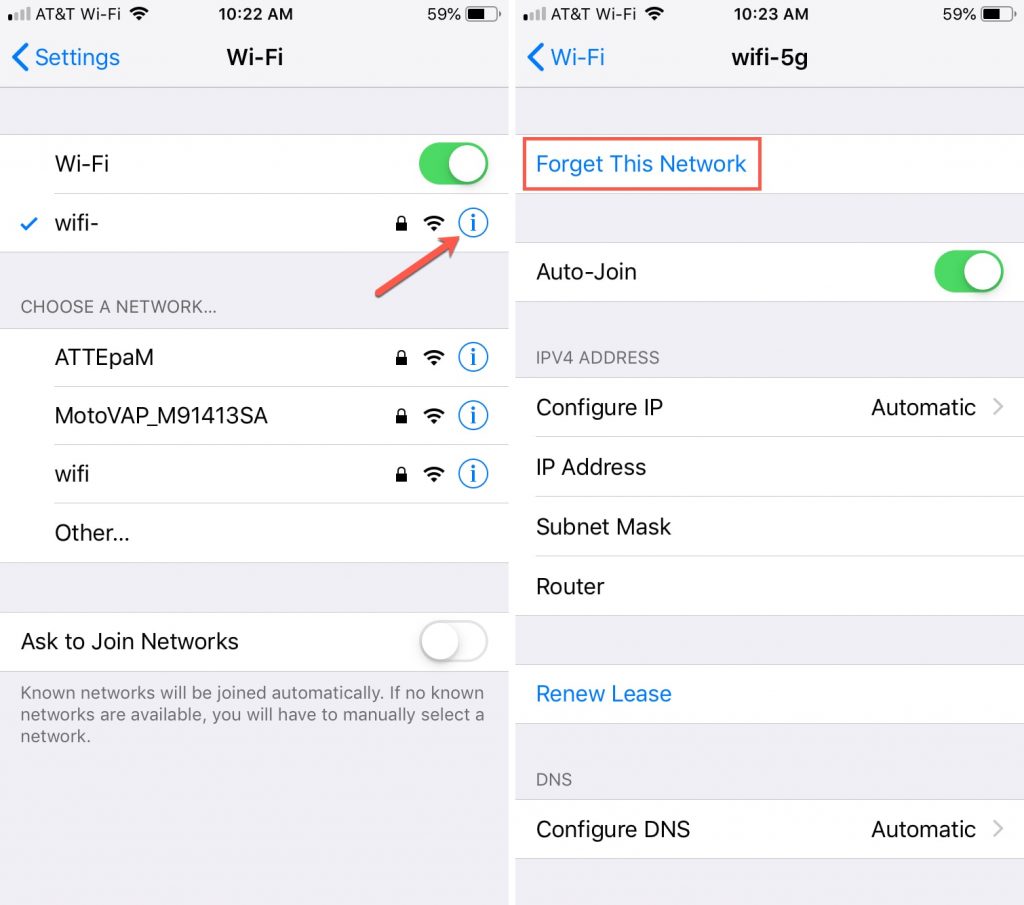 Step-by-Step Process to Enable Peer-to-Peer AirPlay
1. First, connect your iPhone and Apple TV with Bluetooth pairing.
2. Turn on Wi-Fi on your iPhone to use Peer-to-Peer AirPlay.
3. Go to Control Center and click the Screen Mirroring option on your iPhone.
Note: Keep your iPhone in closer range to Apple TV for better connectivity.
5. From the list of nearby connections, click on your Apple TV name.
6. If you are connecting for the first time, enter the password that appears on the TV.
7. By doing so, you can AirPlay media content to Apple or other compatible TVs without using the internet.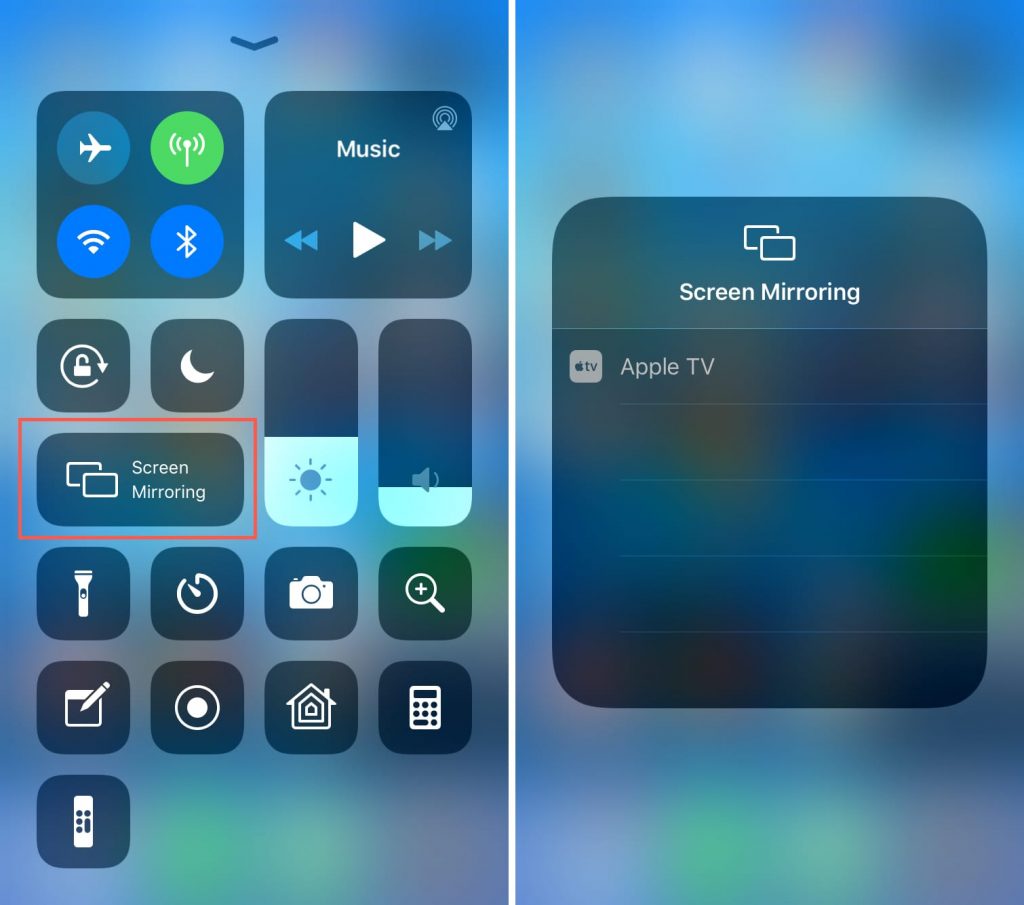 Guide to Troubleshoot Peer-to-Peer AirPlay Issue
In case you are unable to use Peer-to-Peer AirPlay on Apple TV.
1. Make sure to turn on Bluetooth and Wi-Fi on both your Smart TV and your iOS device.
2. Restart your Apple TV.
3. The LED light on Apple TV will glow. If it doesn't, you have to reset your Apple TV.
4. Next, go to the Control Panel and select Apple TV mirroring.
5. Further, go to Settings and click AirPlay.
6. Turn on Require Device Verification from the options.
7. Continue the above steps to connect your iPhone to Apple TV later.
Still, if you are not able to connect, you can follow the steps given below.
Update your Apple TV and iOS device to the latest version.
Then, restart Apple TV and iOS by keeping the Wi-Fi, and Bluetooth connection turned on.
Turn on AirPlay on Apple TV, then turn on Wi-Fi and Bluetooth on the iOS device.
Forget the default Wi-Fi network on iOS.
How to Disable Peer-to-Peer AirPlay
1. You have to turn off the Bluetooth option. Go to Settings and choose General.
2. Select Bluetooth and turn it off.
3. Next, enable the Require Device Verification option.
4. Enter the password, and the peer-to-peer AirPlay will be disabled.
Alternative Method to AirPlay iPhone to TV without WiFi
An Apple lightning connector cable, HDMI port, and an AV adapter is the alternative method to mirror your iPhone to your TV by connecting these devices with these ports.
1. First, connect your iPhone to the lightning port.
2. Next, fix one end of the HDMI cable to the adapter and the other to the Apple TV.
3. Finally, turn on the iOS device, and the screen will be mirrored to Apple TV.
However, you will be able to purchase this device online.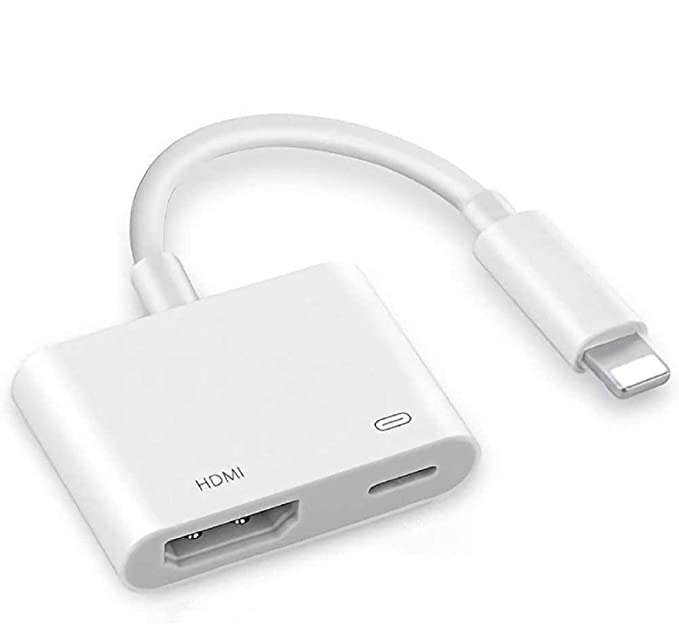 FAQ
How to AirPlay Netflix without WiFi?
You can connect your iOS device and TV with an Apple lightning cable to screen mirror Netflix without WiFi.
Can we AirPlay without WiFi on Samsung TV?
No, you cannot AirPlay to Samsung TV without Wifi. You must connect both devices to the same WiFi network to use AirPlay. Peer-to-peer AirPlay works only between devices that belong to the Apple ecosystem.
Is it possible to AirPlay without WIFI?
No. You need to rely on WIFI to AirPlay content. However with Peer-to-Peer AirPlay support or lightning cable, you can use AirPlay without WIFI.