What We Know
AirPlay from iOS: Enable AirPlay on TV → Connect TV and iOS device to same internet → Launch VRV app → Sign in → Browse content → Click AirPlay icon → Select TV → Stream VRV on TV.
AirPlay from MacOS: Turn on AirPlay on TV → Connect TV and Mac to same WIFI → Visit VRV website → Log in → Search content → Enable AirPlay on Mac → Choose TV → Watch VRV on TV.
VRV is an OTT streaming service comprising anime, fiction, and gaming-related channels. It is one of the closest rivals of Funimation. Select titles in VRV are free, while others require paid subscriptions. It is currently available only in the United States. So, if you want to access VRV outside of the US, you must use a VPN. You can also stream VRV on a Smart TV through the AirPlay feature from your iPhone, iPad, and Mac, provided the TV is AirPlay-2 enabled.
How to AirPlay VRV to TV from iPhone/iPad
You can watch the VRV titles from your iPhone or iPad to your Apple TV or AirPlay-compatible TV models with the below steps.
[1] Enable AirPlay on TV by turning on AirPlay and Homekit in Settings.
[2] Connect TV and iOS devices to the same internet.
[3] Launch the VRV app on your iOS after installing it from App Store.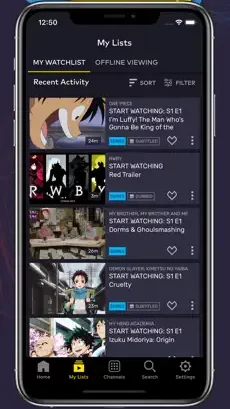 [4] Sign in with your credentials.
[5] Browse for the content you want to watch.
[6] Click the AirPlay icon within the media player that is playing your title.
[7] Select your TV from the available devices.
[8] You can now stream VRV titles on your TV.
Note: You can AirPlay Crunchyroll to TV from your Mobile/PC to watch your favorite anime titles free or at $6.95/month after 30-day trial.
How to AirPlay VRV from Mac
Apply the steps below to AirPlay to compatible TV models by visiting its website from your Mac PC.
[1] Turn on the AirPlay option on your TV.
[2] Connect your TV and Mac to the same WIFI.
[3] Open your preferred browser on Mac.
[4] Type the URL of VRV's official website in the URL text box.

[5] Log in with your account by entering the necessary details.
[6] Search for your desired content.
[7] Enable AirPlay on Mac from the menu bar in the top right corner.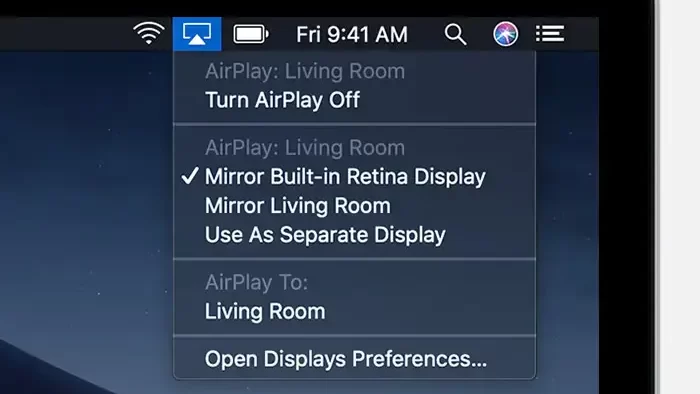 [8] Choose the TV to which you want to connect to.
[9] Now you are successfully watching VRV on TV.
FAQ
Is VRV on Apple TV?
Yes. You can get the VRV app officially on Apple TV by installing it from the App Store TV.
How much is VRV Premium?
VRV Premium subscription costs $9.99 per month after the 30-day trial.