Jango Radio is one of the best free internet radio apps that offer unlimited music with no commercials. Although it isn't available for Apple TV, users shall still listen to music from Jango via AirPlay. In addition, those using AirPlay-compatible speakers and TVs can also take advantage of listening to Jango Radio via AirPlay or screen mirroring. Thus, you shall listen to customized radio stations, country classics, hits of the '80s, hits of the '90s, etc., without installing Jango Radio on your AirPlay-supported devices.
How to Screen Mirror Jango Radio from iOS Devices
Since there is no built-in AirPlay support available on Jango Radio, you need to screen mirror the music or radio from your iPhone or iPad to an AirPlay 2-compatible TV or speaker.
1. Connect your iPhone or iPad and your AirPlay-compatible Speaker/TV with the same WIFI.
2. Enable the AirPlay feature on Airplay compatible Speakers/TV.
3. On your iOS device, open the Apple App Store.
4. Search the Jango Radio app and download it on your iOS device from the App Store.
5. After installing, launch the Jango Radio App.
6. Create an account using Facebook or an email address and log in to Jango Radio.
If you already have a Jango Radio account, you can log in directly using your credentials.
7. Tap the Screen Mirror icon on the Control Center of your iOS device.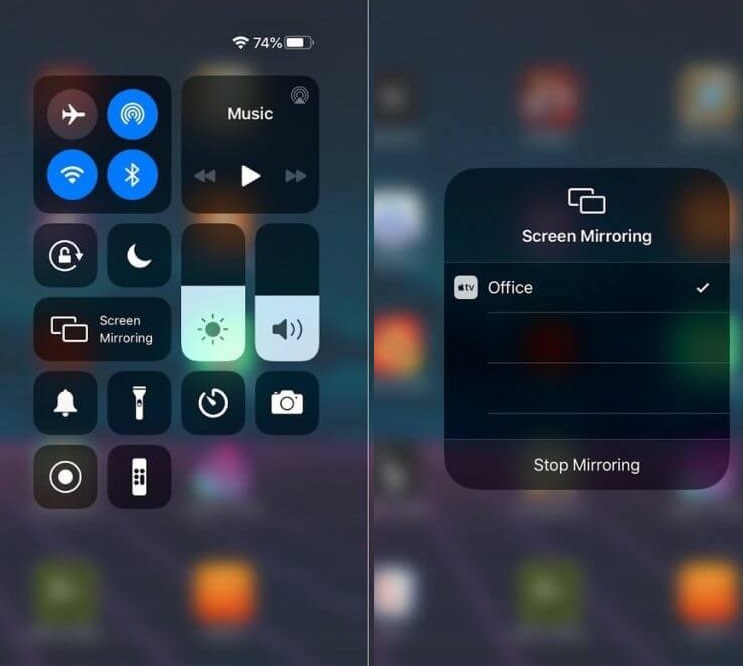 8. When AirPlay scans and lists the nearby AirPlay devices, you shall choose your device.
9. Now, play music or radio on your iOS, and you can listen to the same on your Airplay 2-compatible Speaker or TV.
How to AirPlay Jango Radio from Mac
1. Connect the AirPlay-compatible device and Mac with the same WIFI connection.
2. Turn on the AirPlay feature on the AirPlay-compatible device.
3. Open the Safari Browser on your Mac and visit Jango Radio's official website.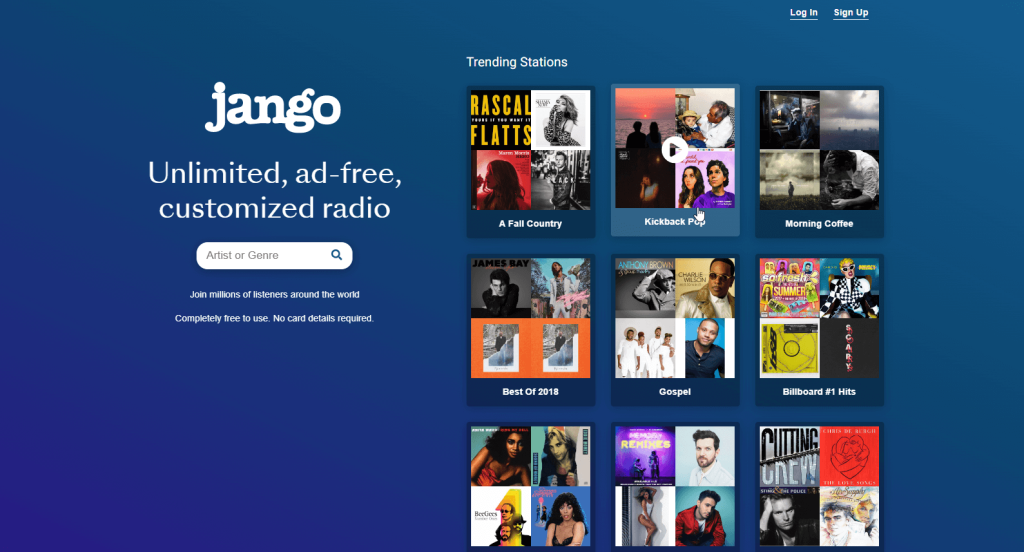 4. Create a Jango Radio account or log in with your details.
5. Click the AirPlay icon on the menu bar of the Mac.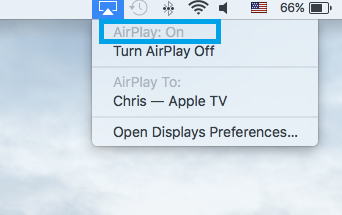 6. Mac will start scanning the nearby AirPlay-compatible devices. Select the device you want to stream the music from the Jango Radio.
8. Play the music, and you shall start listening to the same on your AirPlay-compatible device.
How to Fix Jango Radio AirPlay Not Working
At times, Jango users may find buffering, low-quality audio streaming, and no sound issues while AirPlay Jango Radio app. In such a case, you can use the below troubleshooting methods and resolve the issue.
Check the device you are trying to connect is AirPlay compatible.
Make sure that you connect the iOS device and the AirPlay-compatible device with the same Wi-Fi network.
Turn off and on the WIFI router. If the network speed is slow, you may find lagging or buffering issues while you AirPlay.
Check whether your iOS/Mac is mute or low volume. Correct the volume settings and try streaming.
Disable the ad blocker on your browser and check if you can AirPlay the Jango Radio app.
Restart the iOS device and AirPlay-compatible device.
Uninstall and Reinstall the Jango Radio App on your smartphone.
Clear the caches and cookies and update the device.
If you are still facing issues, you can contact Jango Radio Support.
That was the possible way to listen to music or radio from Jango on your Apple TV or AirPlay devices. You will get a non-stop music experience while AirPlaying as it will play one particular song, and it will create an auto-custom station based on the song you are playing.