AirPlay is a wireless means of transferring media content from the iOS/Mac to a compatible TV screen. So, you can control the playback from the iOS screen, which gets reflected on the TV. Unfortunately, you may experience issues with AirPlay functionality when your iPhone gets locked. As a result, AirPlay stops when the iPhone locks, and you might find your phone's black screen displayed on the TV. It is yet another problem faced after the AirPlay icon missing issue. And this could be due to a default auto-lock and AirPlay settings on your iPhone. By changing these two settings, you will no longer face such issues.
How to Fix AirPlay Stops When iPhone Locks
The following are the best ways to troubleshoot screen mirroring or AirPlay stops playing when the iPhone locks.
Change Auto-Lock Settings
Changing Auto-Lock settings on your iPhone is the best way to prevent AirPlay stops working.
[1] Open Settings on your iPhone.
[2] Scroll down to Display and Brightness.
[3] Click Auto-Lock.
[4] Select Never.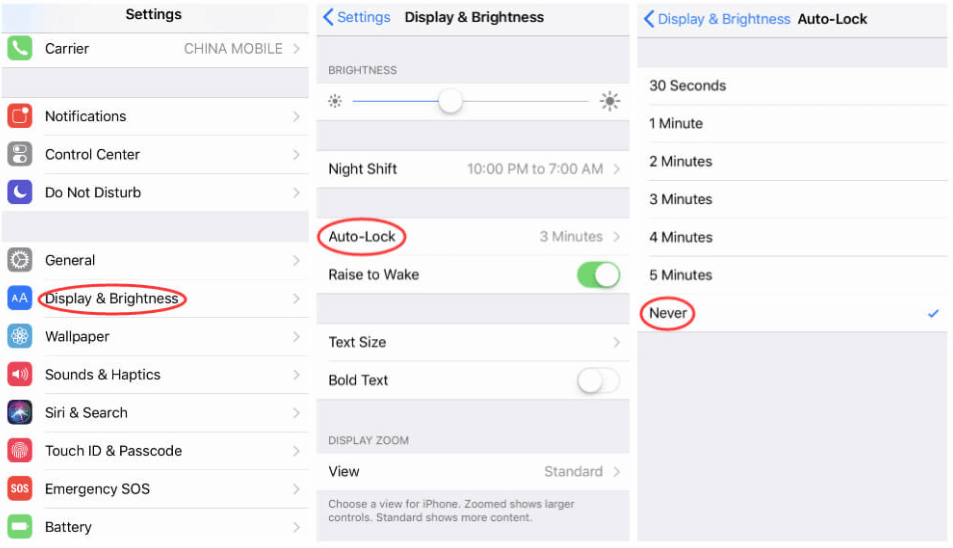 [5] By changing this setting, you are ensuring your iPhone is not in sleep mode.
Check if your iPhone media screen is on TV. If not, proceed with the other fixes.
Change AirPlay Settings
Imply the below steps to get rid of the AirPlay issue when iPhone gets locked.
[1] Go to Settings.
[2] Choose General.
[3] Tap AirPlay and Handoff.
[4] Click Automatically AirPlay on TVs.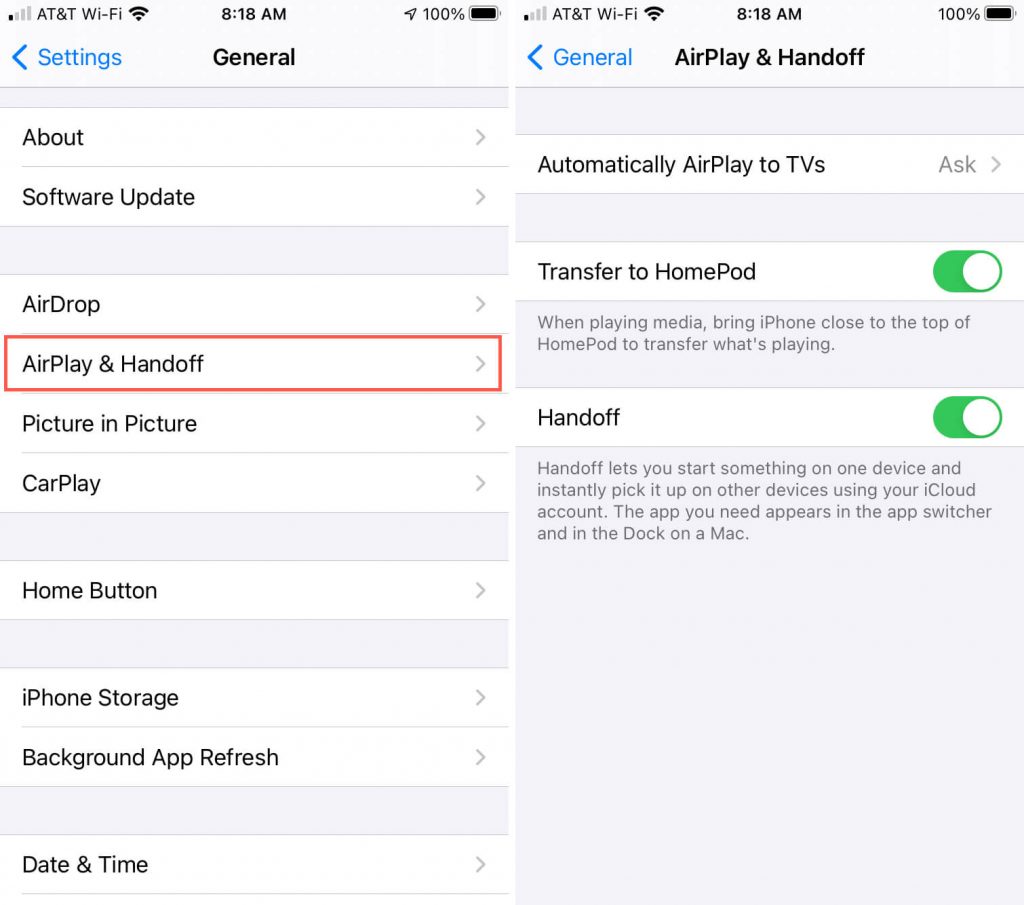 [5] Select Never.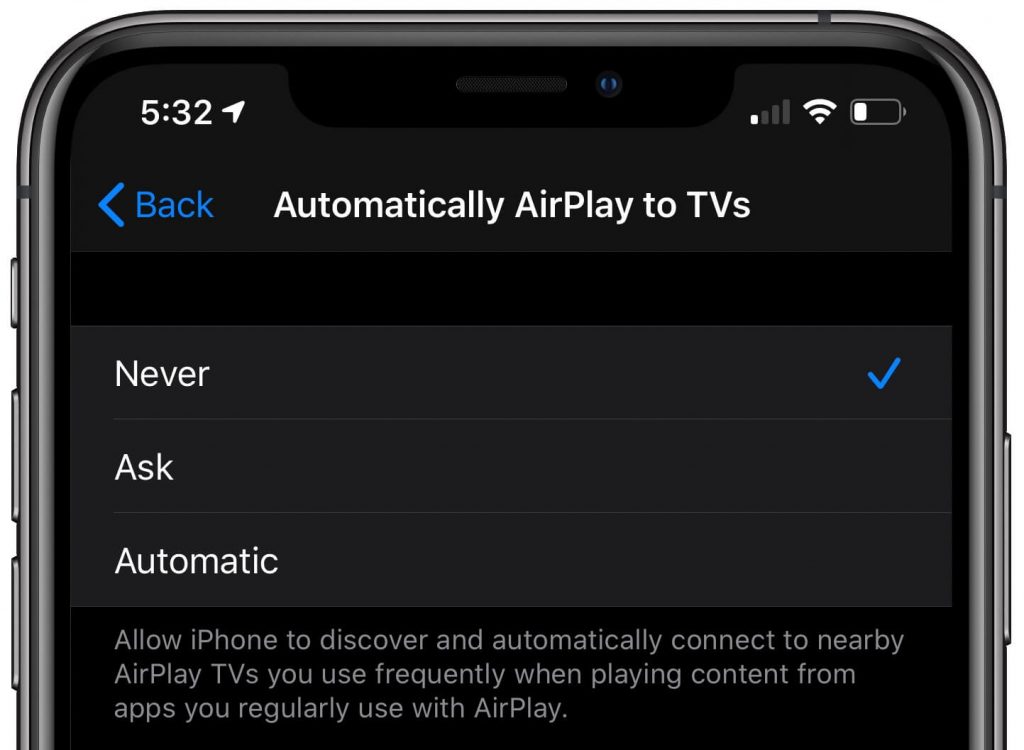 [6] By changing this setting, you are not attracting other TVs or devices to connect automatically to AirPlay.
Restart iPhone
If changing Auto-Lock and AirPlay settings does not resolve AirPlay stops working issue, try restarting your iPhone. Because restarting fixes almost any issue, as it takes time to overcome any internal bugs and glitches causing the particular problem. So, to restart iPhone,
[1] Press the Sleep/Wake button on the right edge of the iPhone.
[2] Click Slide to power off.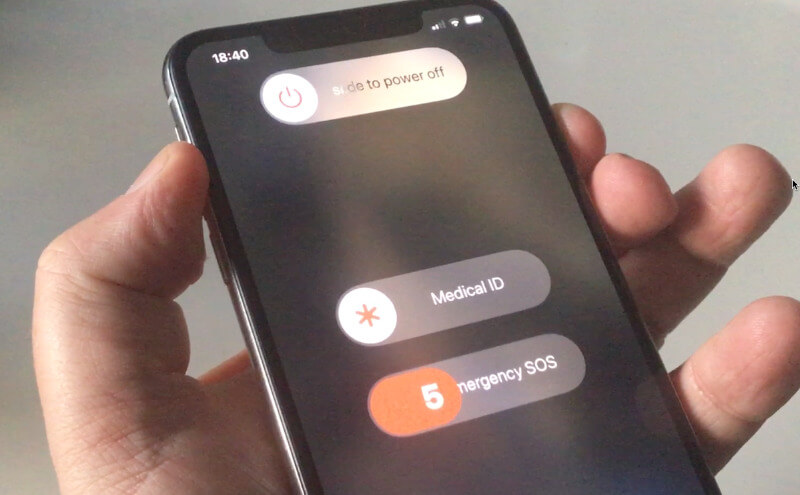 [3] Your mobile will switch off by giving a dark screen.
[4] Again long press the Sleep/Wake button.
[5] You will see the Apple logo on the screen.
[6] Wait for the iPhone to relaunch after a few seconds.
[7] Test for AirPlay performance now.
FYI: Are you experiencing no sound on AirPlay/Screen Mirroring, you shall need to check your volume and if the device isn't in mute.
Update iPhone
If restarting does not rectify the AirPlay issue, ensure that your iPhone is updated to its latest software version. Several features that tend to malfunction get resolved with the firmware update. So, updating your iPhone could boost AirPlay performance. To update iPhone,
[1] Visit your iPhone Settings.
[2] Choose General.
[3] Select Software Update.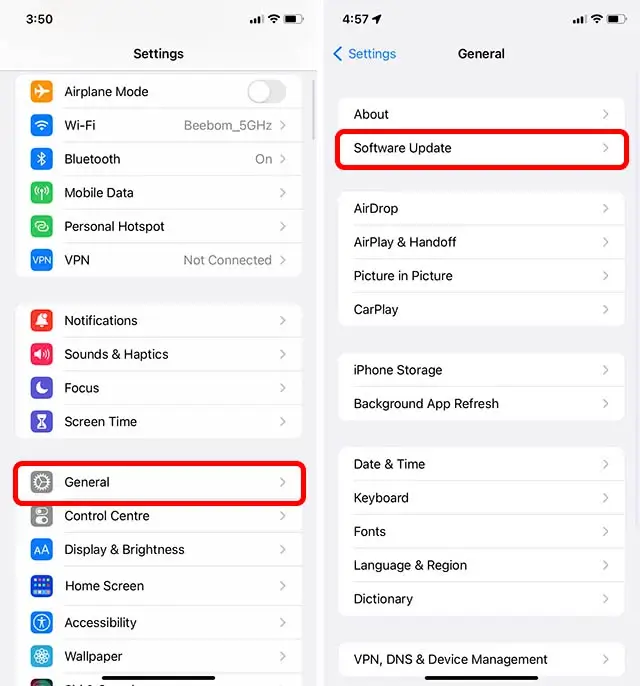 [4] Click Download and Install.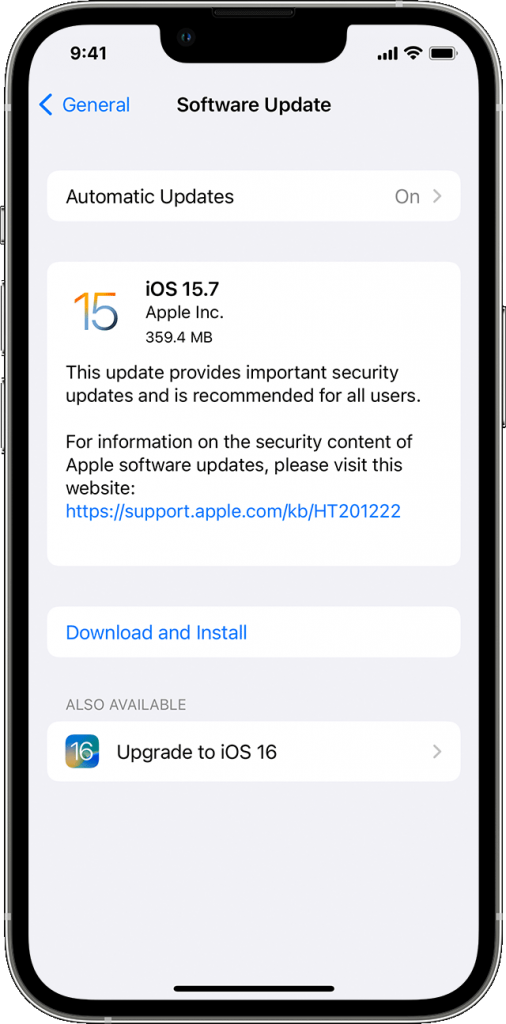 After the update, check if AirPlay/screen mirroring is working properly.
FAQ
Can you use other apps while using AirPlay?
No. You can use only one app while on AirPlay. If you try switching to other apps, it will affect your current streaming, and every activity on the sender device will be reflected on the receiver device.