What We Know
AirPlay STARZ from iOS: Turn on AirPlay on TV → Connect TV and iOS to same WIFI → Launch STARZ app on iOS → Sign in → Start playing content → Click AirPlay icon from player control → Select TV → Enjoy watching STARZ on TV.
AirPlay STARZ from Mac: Enable AirPlay on TV → Connect TV and Mac to same internet → Open browser on Mac → Visit STARZ website → Log in → Browse content → Turn on AirPlay on Mac → Select Apple TV → Watch STARZ on TV.
STARZ is an American premium cable & satellite TV network by Lionsgate Entertainment. It features theatrically released motion pictures and the first run original television series. Moreover, it keeps updating its library with new titles every week. If you want to take advantage of all these and more of its features on the big-screen experience, you shall AirPlay STARZ from your iPhone, iPad, and Mac to an Apple TV or AirPlay-2-supported smart TV.
How to AirPlay STARZ from iPhone/iPad
Follow the steps below to AirPlay STARZ on your TV from your iPhone or iPad.
[1] Turn on AirPlay on your TV by visiting Settings and tapping on AirPlay and Homekit.
[2] Connect TV and iOS devices to the same WIFI.
[3] Launch the STARZ app on your iOS once installed from App Store.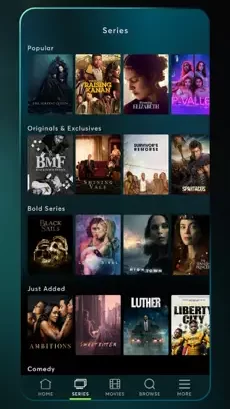 [4] Sign in with your credentials.
[5] Start playing your desired content.
[6] Click the AirPlay icon from the player control of the title playing.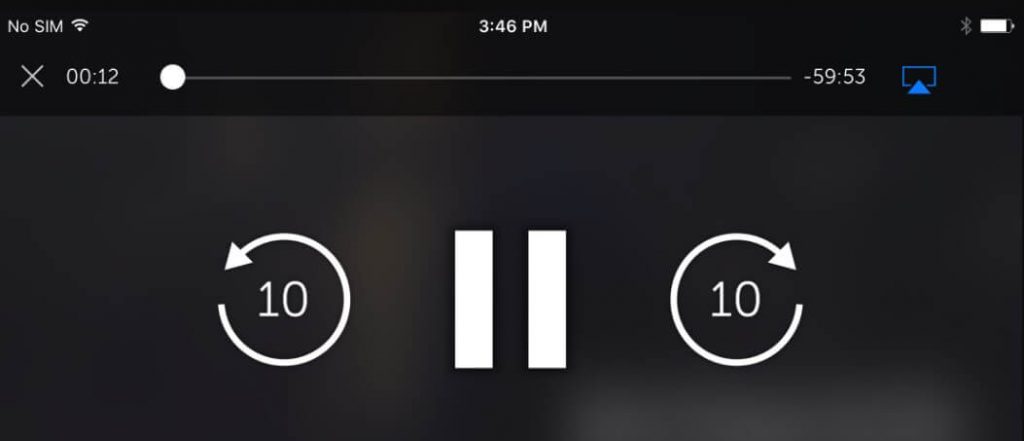 [7] Select your TV once it is scanned.
[8] You can now enjoy watching STARZ on TV through AirPlay.
Note: If you want a better streaming alternative, you shall screen mirror/AirPlay Stan from iPhone, iPad, & Mac.
How to AirPlay STARZ from Mac
[1] Enable AirPlay on your TV.
[2] Connect TV and Mac to the same internet.
[3] Open your preferred web browser on Mac.
[4] Type the URL of STARZ's official website in the URL text box.

[5] Log in with your account details.
[6] Browse for the content you want to watch.
[7] Turn on AirPlay on Mac from the menu bar on the desktop page.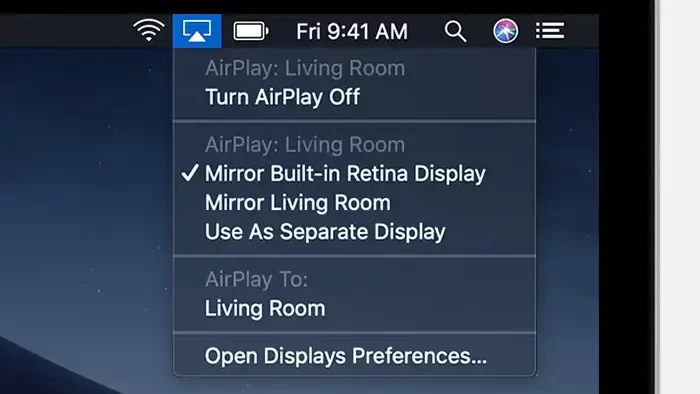 [8] Click on your TV name after scanning.
[9] Now you can successfully watch STARZ on your TV.
Note: Check out the article to find the possible causes and the fixes to resolve AirPlay not working issue.
FYI- A Note on Starzplay vs Starz
Starzplay and Starz are the same and contain the same content, except for how they are named in different regions. The streaming service is Starz in the US and Puerto Rico and Starzplay in Europe, Canada, and the Middle East, which is now changed to Lionsgate+.
How to Fix STARZ Buffering Issue While AirPlay
At the rarest point, the user may experience playback errors or buffering issues while screen mirroring STARZ. The issue can be fixed with the following tricks.
Reload the video.
Close the background apps on your iOS.
Disconnect all the devices connected to the same WIFI.
It is vital to clear the cache memory of the browser when you AirPlay from Mac.
Make sure the distance between your router and streaming devices is too far.
FAQ
Is STARZ on Apple TV?
Yes. STARZ is officially available on Apple TV, and you can download it from App Store.
How much is STARZ?
STARZ costs $8.99 per month and $74.99 per year.
What TVs have the STARZ app?
1. Certain 2014 and newer Sony TVs running on Android 5 or greater.
2. Some 2014 Samsung Smart TVs with Smart Hub.
3. LG TVs running with WebOS 3.0 or higher.