What We Know
AirPlay nPlayer from iPhone: Turn on TV → Connect iPhone & TV to same WIFI → Launch nPlayer/ nPlayer Plus app→ Play any content using the nPlayer/ nPlayer Plus→ Hit Screen Mirroring → Select your TV → Enjoy Streaming.
nPlayer is a universal app to support audio formats like MP3, WAV, WMA, FLAC, APE, etc. And it supports Video formats like MP4, MOV, MKV, AVI, WMV, ASF, FLV, OGV, RMVB, TP, etc. Similar to the VLC media player, it supports almost all video and audio formats. Hence without converting the original file type, you can stream your favorite content. If you want a realistic experience of watching your favorite shows using the nPlayer on a bigger screen, you can use the AirPlay function to mirror your content.
How to AirPlay nPlayer from iPhone/iPad
#1. Switch on the TV and press the Home Button to launch the TV.
#2. Connect both the AirPlay 2 compatible smart TV and the iPhone/ iPad to the same WIFI Connection.
#3. To allow AirPlay on your compatible TV, modify your system settings by following the below steps.
Settings →AirPlay and Homekit → Turn On the AirPlay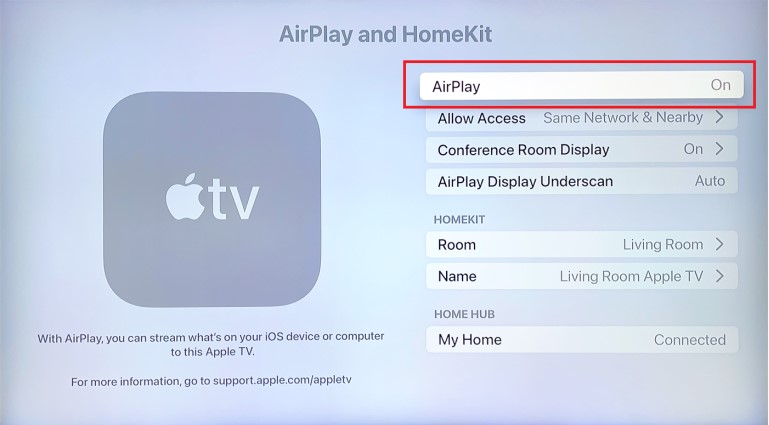 #4. On your iPhone/iPad, navigate to the App Store and purchase the nPlayer/ nPlayer Plus app according to the iOS version.
If you are using iOS version 9.3 or later, install the nPlayer app on the App Store.
If you are using the iOS version below 9.3, then install the nPlayer Plus app available on the App Store.
#5. Select any video from your media library and play using the nPlayer/nPlayer Plus.
#6. If the particular content has the inbuilt AirPlay support, hit that AirPlay icon to mirror the content from your iPhone/ iPad.
Or hit the Screen Mirroring icon available on the Control Centre to AirPlay the content.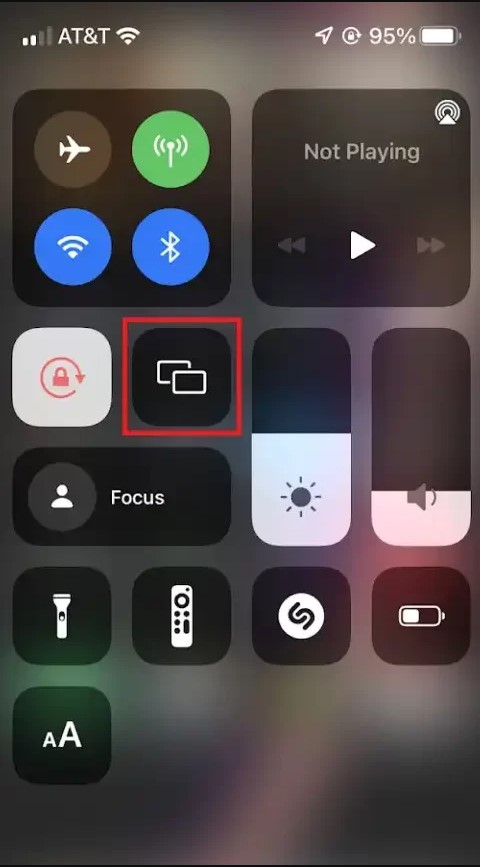 #7. From the list of device names on your iPhone/iPad screen, tap your compatible TV name to establish the AirPlay.
#8. Now, you can stream the selected video on your TV using the nPlayer/nPlayer Plus.
Important Note: As nPlayer isn't available for Mac, you cannot AirPlay it from your Mac to TV.
How to Fix nPlayer AirPlay Not Showing Video Issues
Sometimes nPlayer may AirPlay only audio but no video while mirroring the content from your iPhone/iPad to your compatible smart TV/Apple TV due to poor internet connectivity or using the outdated version of your compatible TV or nPlayer/nPlayer Plus app etc.
To resolve the issue, connect the device to a stable internet connection, bring the iOS device closer to the mirroring TV, and check whether you are using the latest operating system on your compatible TV, nPlayer/nPlayer Plus app, and iOS device. Finally, restart the device and reinstall the nPlayer/nPlayer Plus app to resolve the AirPlay not showing video issues.
Frequently Asked Questions
Whether nPlayer support Dolby?
Yes, nPlayer supports Dolby audio codec and Dolby sound efforts.