What We Know
AirPlay Google Home(WiFi) – Install App → Click Get Started → Sign In/Sign Up Account → Select Device → Complete Preliminary Setup → Add Streaming Apps → Provide Payment details
Using AirCast – Install Home Assistance → Go to Add-ons, Back-ups & Supervisor → Open Add-ons Store → Install AirCast App → Click AirPlay Icon → Select Device → Pair Google Home Speakers
Google Home is an application that allows you to control Google smart speakers, Google Nest, and Chromecast using your smartphone. Additionally, you can turn on and off your lights, CCTV cameras, and other electronic appliances in your home. So, you will access all the google devices under the same roof. From this, we can understand that Google is also concerned about building an ecosystem with its own devices, just like Apple. Fortunately, this app is available for both Android and iPhone devices. Moreover, there are three methods to play or stream music on Google smart speakers from Apple devices. So, we can choose the best methods for AirPlay to Google Home.
Ways to AirPlay to Google Home From an iOS device
As mentioned previously, you have three different methods to do it. You can pair your iPhone/iPad with speakers using an add-on from the Home Assistance tool or Starling home hub to carry out AirPlay to Google Home devices.
How to AirPlay to Google Home Using WiFi
The native way to AirPlay on your Google smart speakers is by pairing them to an iOS device. Before doing that, kindly install the Google Home app on your iOS device. Then, ensure the Google integrated devices and your iOS device are connected under the same WiFi connection.
1. Launch the Google Home App on your iPhone/iPad that is available in the App Store, and hit the Get Started button.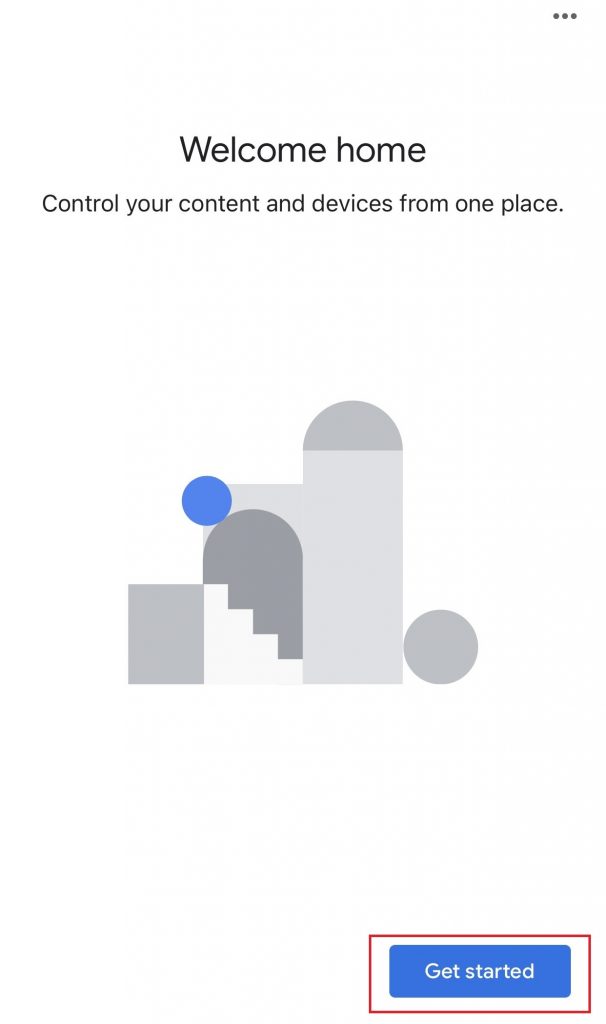 2. Complete the Sign in or Sign up process using your Google account.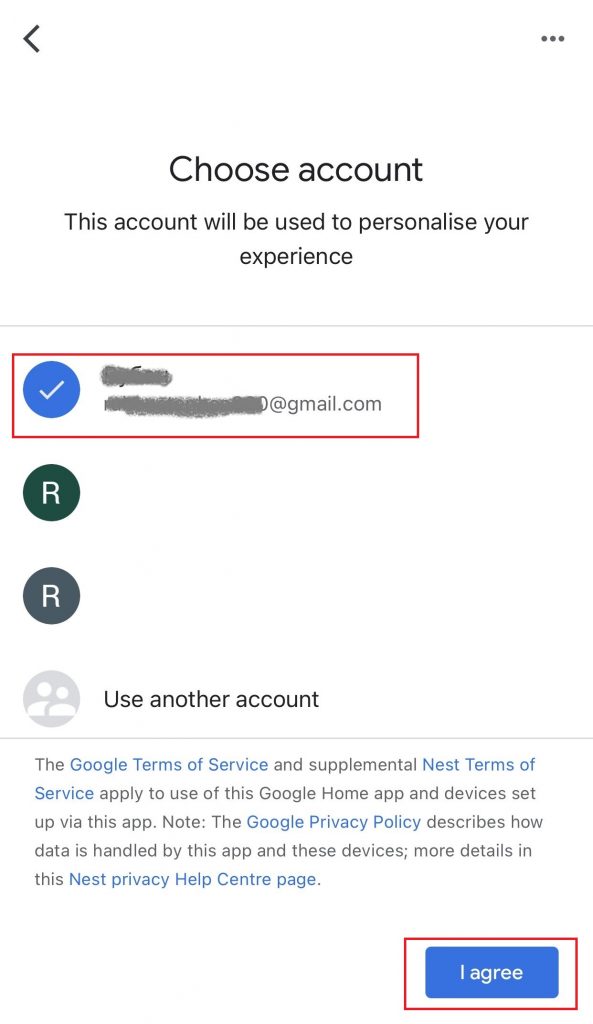 3. Wait for the app to find your smart speaker. If the device is not listed, tap on the Plus icon + >> Set up device, then click on Set up a new device.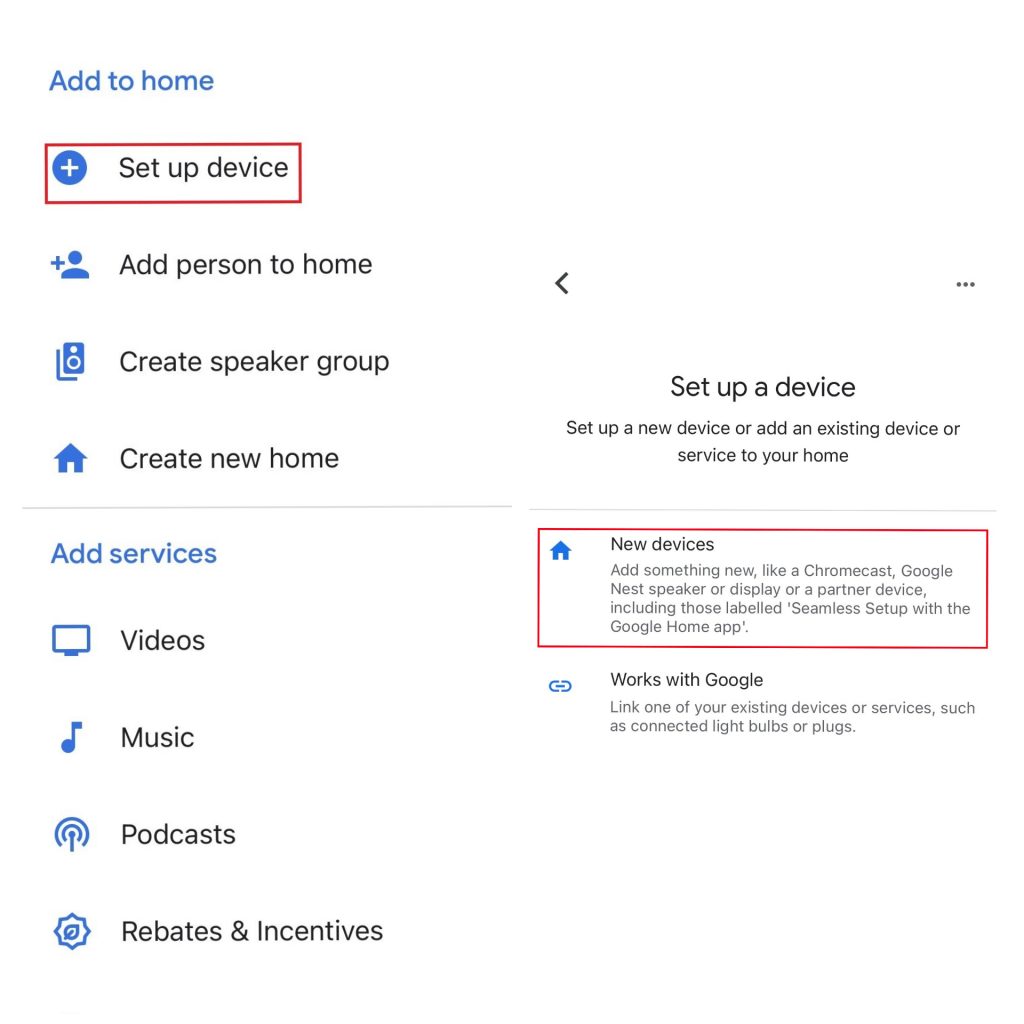 4. Complete all the preliminary setups, such as choosing the speaker, assigning the preferred voice for Google assistant, choosing the WiFi network, etc., by following the prompts and instructions.
5. Add your preferred Music Service and Video Service from the list.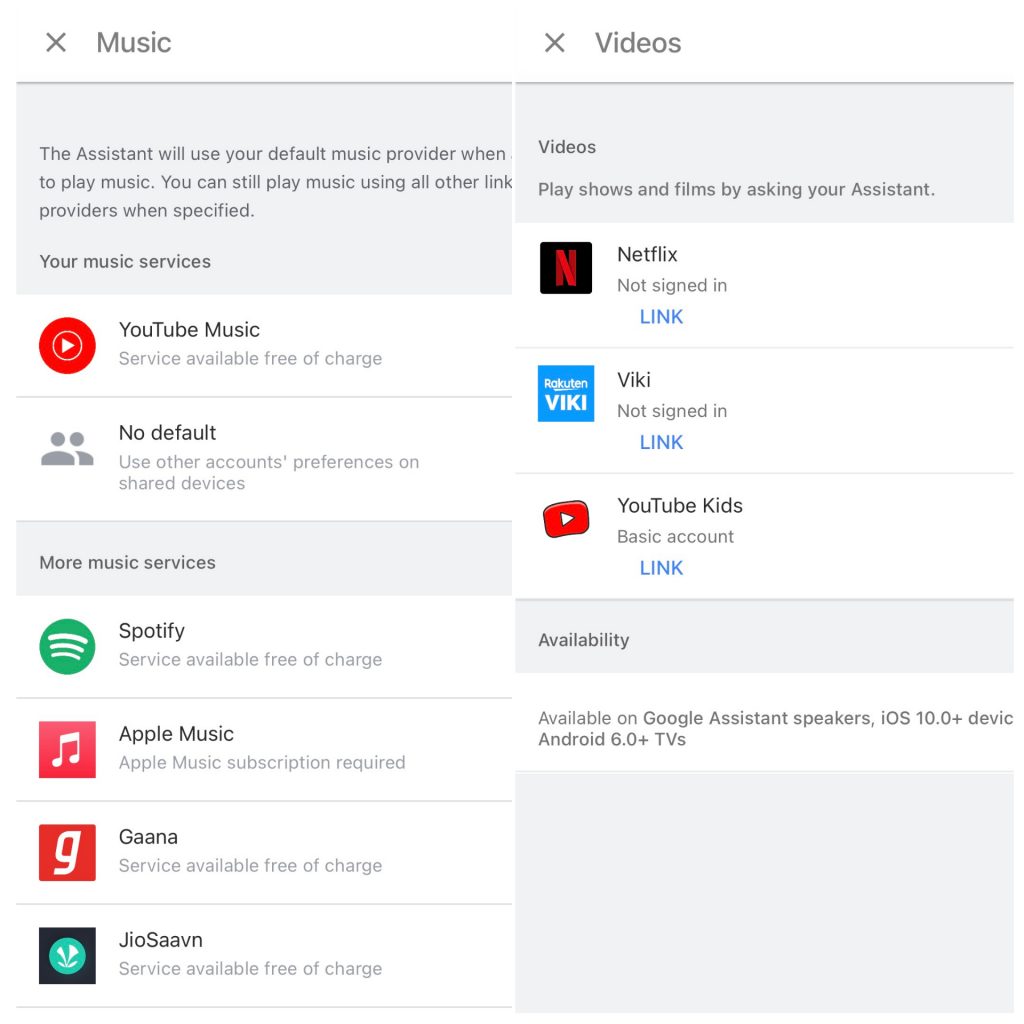 6. Add your payment details to the Almost Done screen, and you are good to carry out AirPlay to Google Home devices from your iPhone/iPad.
Quick Tip: Kindly install new updates on your Google Home if prompted to eliminate inconvenience during AirPlay.
You cannot add Apple Music and iTunes under your preferred Music Service. If you want to play music, particularly from these two platforms, then it is recommended to pair your devices via Bluetooth to sort things out.
How to AirPlay to Google Home Using AirCast
The Home Assistant is a local server used as a hub to connect all your smart devices. AirCast is an add-on on the tool which allows you to carry out AirPlay on Google Home from Apple devices. Kindly install Home Assistance software on your Apple device and head into the process. Connect the devices used to carry out AirPlay under the same WiFi network.
1. Open Home Assistant on your Apple device available in the App Store, and navigate to Configuration.
2. Select Add-ons, Backups & Supervisor section.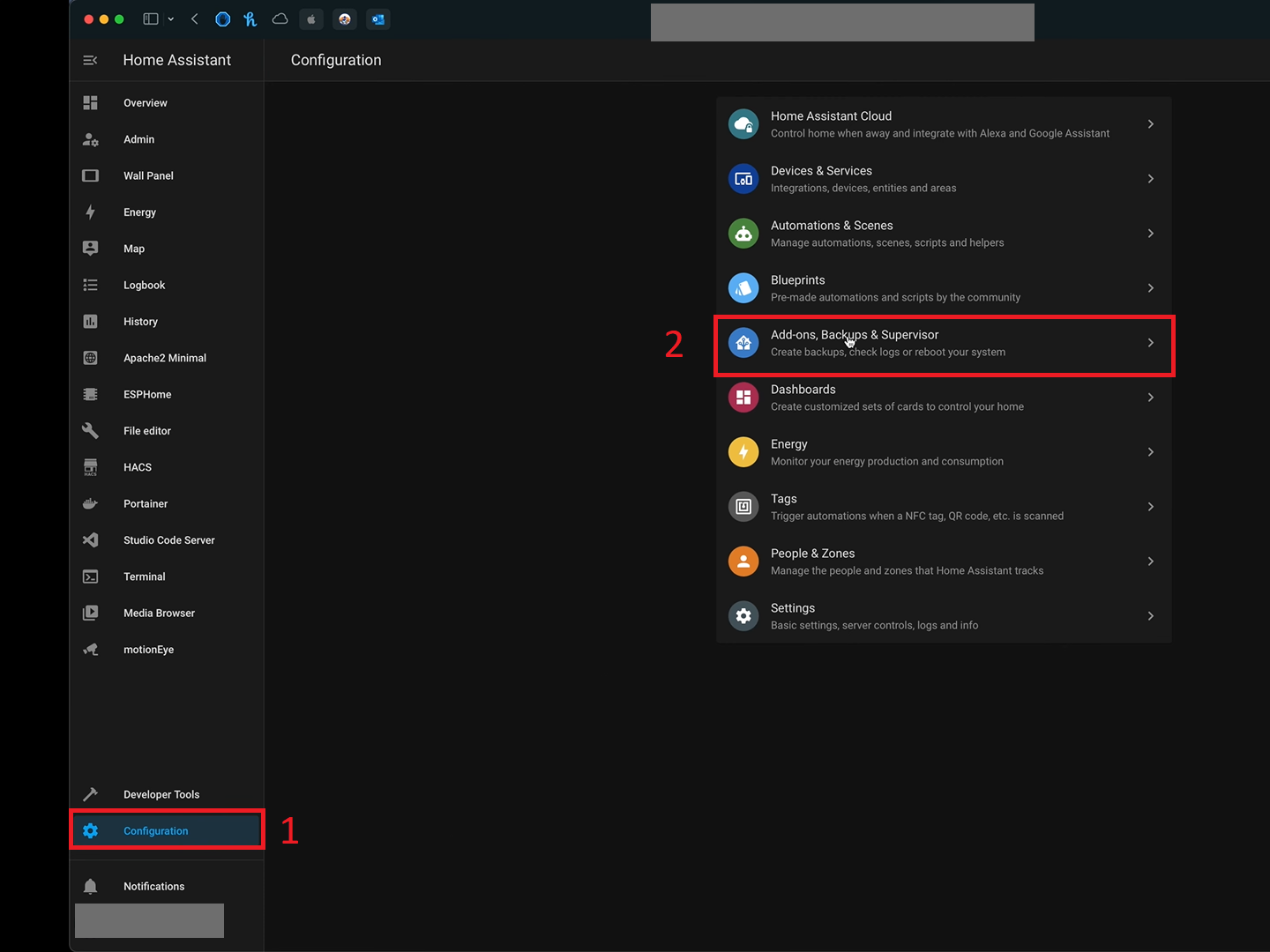 3. On the next page, select Add-ons and hit the ADD-ON STORE button.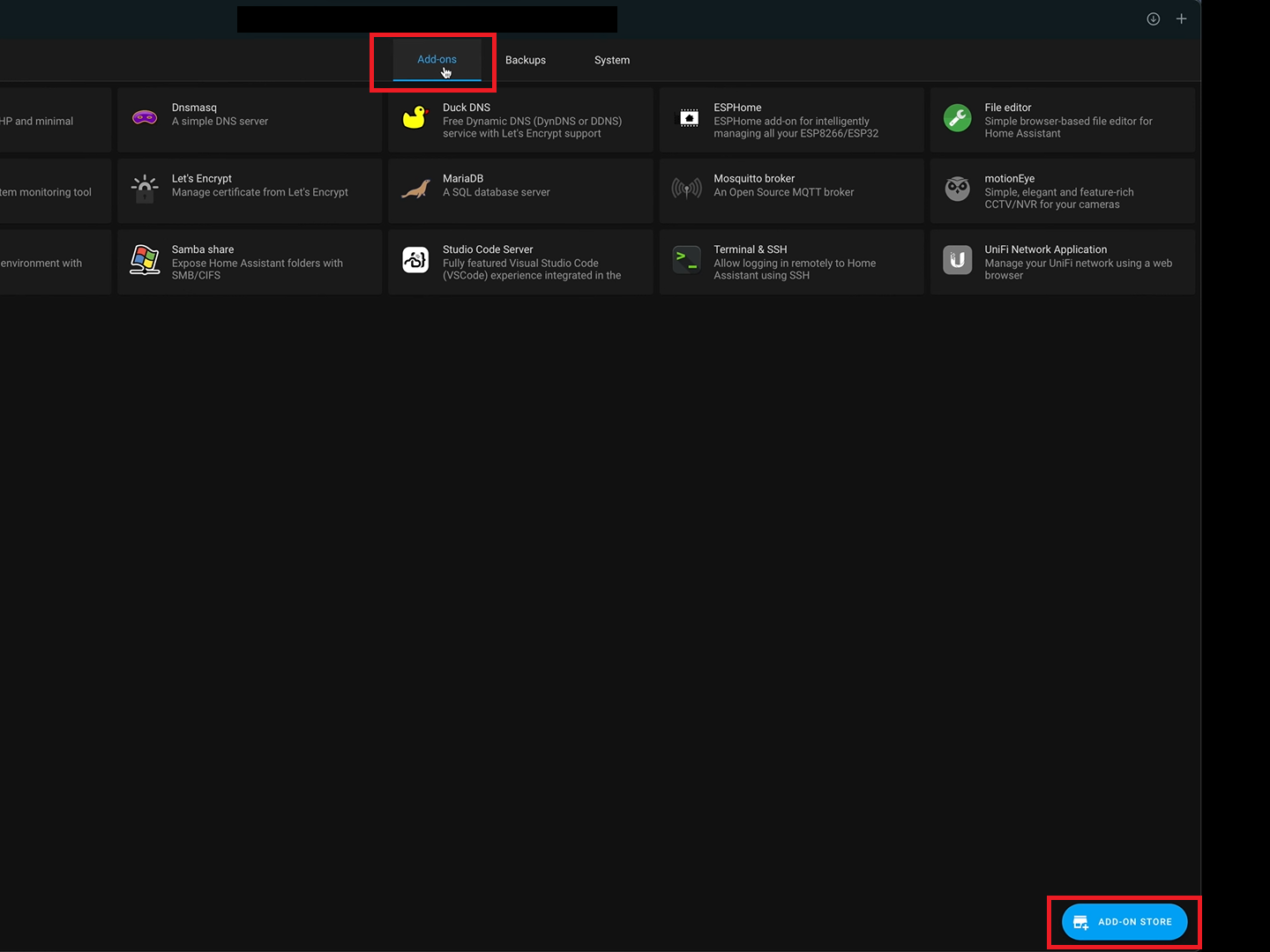 4. Under Home Assistant Community Add-ons, select AirCast and install it.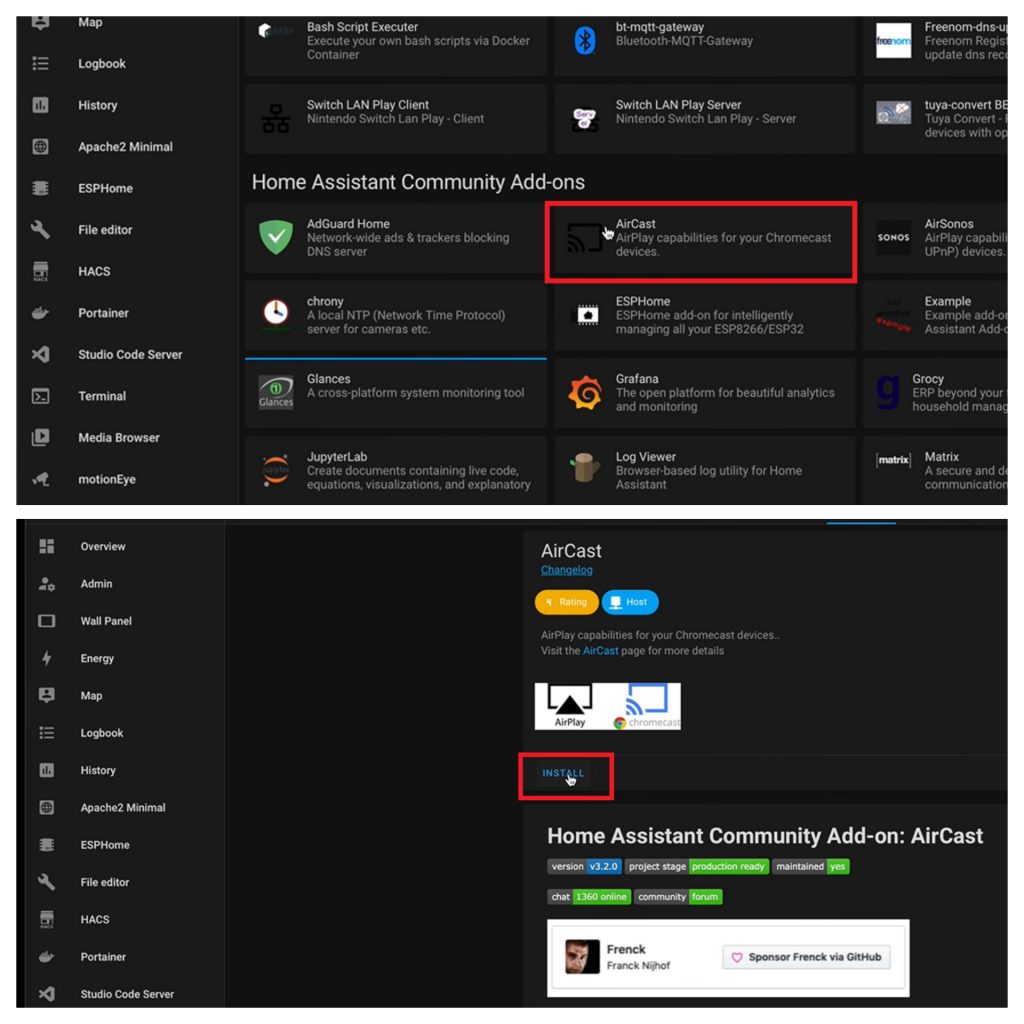 5. After doing this, tap on the AirPlay icon from the control center of your iOS device.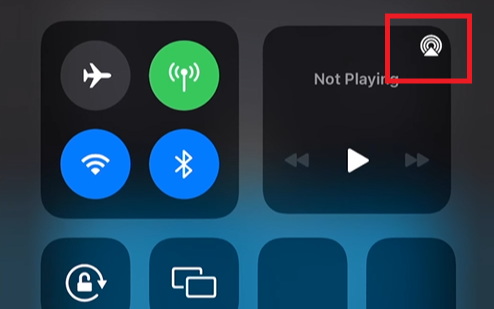 6. You are most likely to see your Google smart speakers in the list of devices.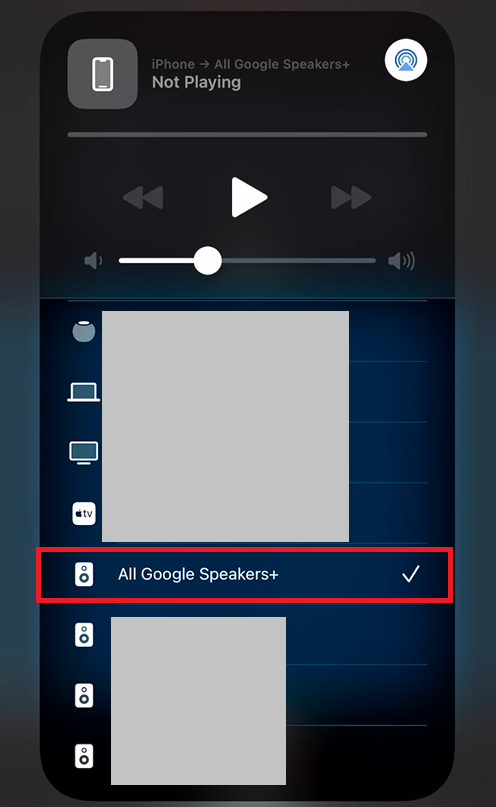 7. To connect, tap on it and enjoy streaming your audio files on Google Home speakers via AirPlay.
Quick Tip: If you have trouble connecting the Google devices to your iPhone, try configuring the AirCast tool before AirPlay.
How to AirPlay to Google Home Using Starling Home Bridge Kit
Starling is a lightweight, plug-and-play home bridge server through which you can connect all your Google-integrated products to Apple HomeKit. This kit emulates Apple's HomeKit API and allows the integration of Google Home devices with the iOS device.
1. Open Starling Home's Official website on the browser.
2. Sign into their network using the Google account to which your Google Home app is connected.
Note: After doing this, all your smart devices under Google Home start to appear as the native accessories of Apple.
3. Now open Apple HomeKit on your iOS or macOS device, click the plus "+" icon and then select Add Accessories.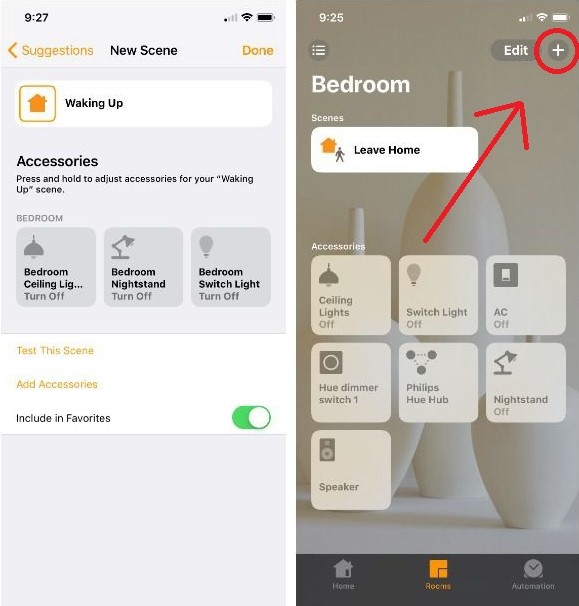 4. Scan the QR code of your Google smart devices, and you are done with the process.
Using this method, you can not only AirPlay content on Google Home devices but also take complete control of the smart devices by emulating them as Apple's native device.
FAQ
What are the drawbacks of using Google Home with iOS devices?
While using Google Home devices under iOS devices, the speakers cannot access all the features associated with Apple's ecosystem. For example, you will have to open the Google Home app rather than tweaking the volume keys on your iOS device to control the volume.